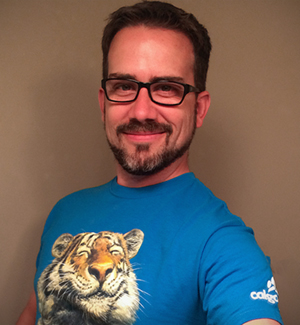 My name is Patrick LaMontagne, and I'm a cartoonist and digital painter.
After answering an ad in the Banff Crag and Canyon newspaper in 1997, I suddenly found myself with a weekly editorial cartoon. In 2001, I accepted the editorial cartoonist position with The Rocky Mountain Outlook newspaper, the same year I became nationally syndicated. By 2005, I was a full-time cartoonist and illustrator, despite no formal art training.
The detail and brushwork in my digital painting style has often been mistaken for traditional media, and although I've drawn a lot of different things over the years, those whimsical animal paintings are what I enjoy most.
My wife Shonna and I continue our pursuit of happily ever after in Canmore, Alberta, surrounded by the beauty of the Canadian Rockies.
Email: patrick@
null

lamontagneart.com