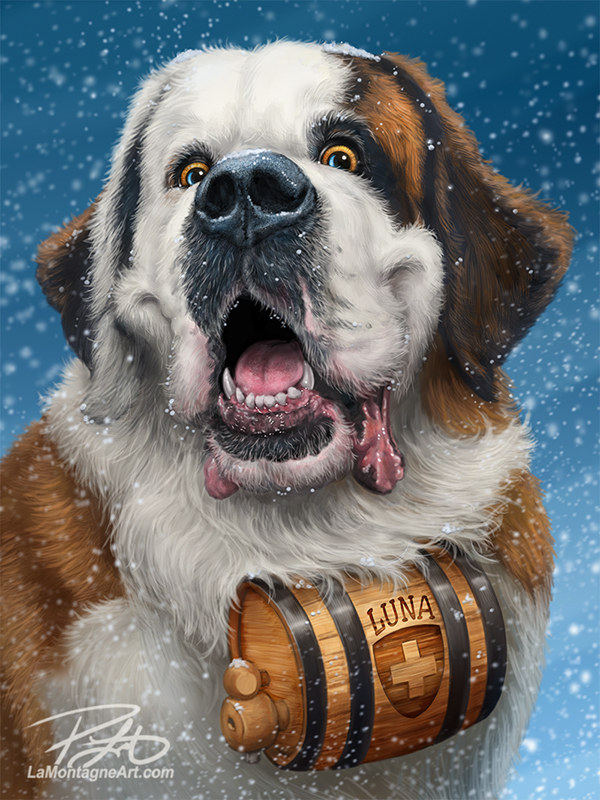 You're thinking about commissioning a pet portrait? Well, thanks for considering me for the job. Here's some basic information to help you get started.
What I Need
While no photos are ever part of the paintings, I can't very well paint those little freckles you love so much on your dog's nose if I don't know what they look like, so I need to work from good reference photos. The better pictures I have, the better painting I can deliver.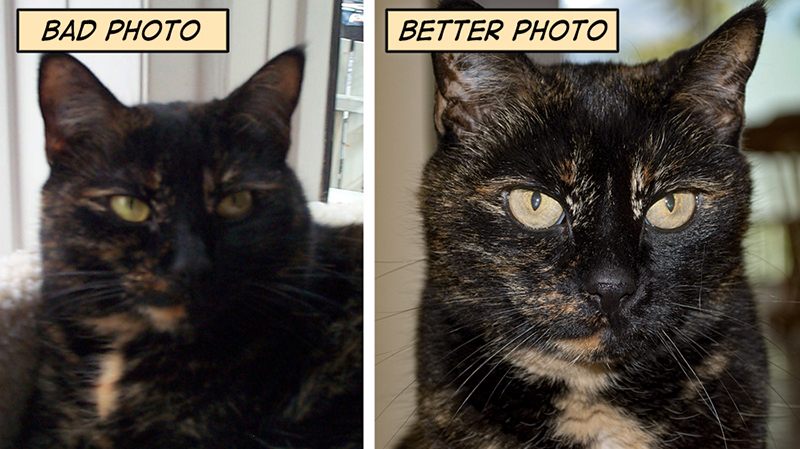 In a perfect world, the photos should be sharp, good lighting, close-up of the face, a straight on or 3/4 pose, at eye level, and looking at the camera. The more photos to choose from, the better. Animal eyes are highly reflective, and a flash can completely wash out the detail. If your dog or cat looks sad in the photos provided, it can be tough to make him or her look happy.
Before I begin, we'll need to have some back and forth to ensure I can meet your expectations. This is a conversation, one that will help me deliver my best work. Acceptance of the commission is based on whether or not I can work with the reference photos.
I offer both my whimsical wildlife style, a somewhat caricatured happy or fun portrait, or a traditional style, which is a more realistic rendering of the animal. You will have to decide which you prefer.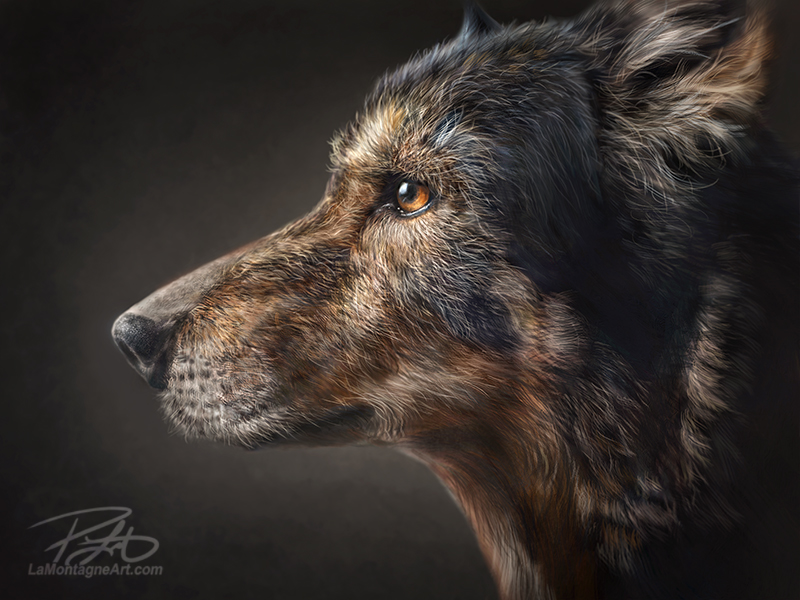 Memorial Portraits
I'm often hired to create paintings for a recently deceased furry family member. If you're facing the difficult task of choosing photos for that purpose, I would recommend that you find ones that show your pet the way you want to remember him or her. Clients have often told me that going through the photos helps them with their grief, so give yourself the time you need.
Restrictions
I don't paint people and animals together. Special requests for added details are considered on a case-by-case basis, but it never hurts to ask. I want you to be thrilled with your custom painting, so I'll do what I can to accommodate special considerations.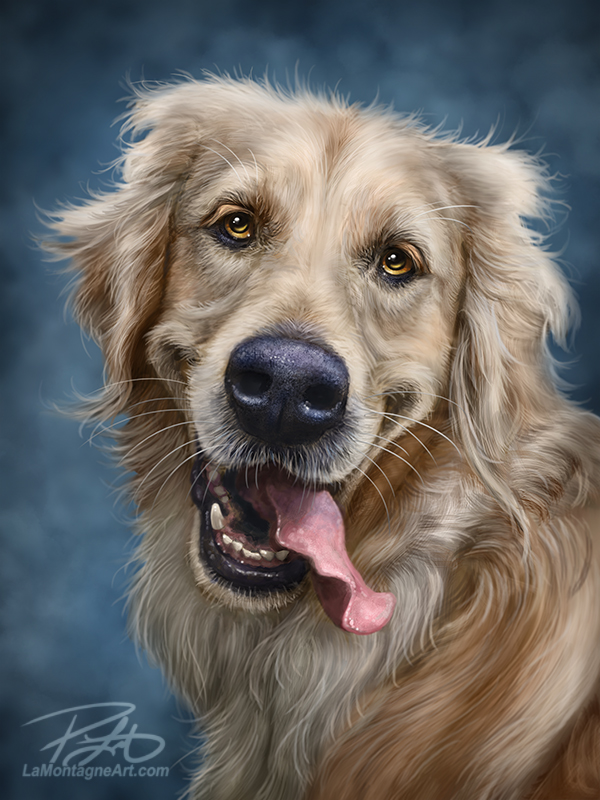 Pricing
For 1 (one) animal, commissions start at $1900.00 (CDN), which includes a hand-signed 12″X16″ or 18″X24″ giclée canvas or matte metal print, and free shipping anywhere in Canada or the Continental U.S. Completion time will vary, depending on my workload, but usually it's around 4-6 weeks from receipt of approved reference photos. I require a 50 percent non-refundable deposit on all commissions, the remainder due upon completion.
Larger prints and framing options are available for an added fee. You will also receive a digital file for your personal use, at no extra cost.
What satisfied clients have said
"Patrick, there are no words to describe how this makes me feel. I can barely type. Instant tears – I love it so much. I am forever grateful for this. It's perfect. Thank you so much!!!" – Sharon G.
"You do such great work…I really like your style! It makes me smile :)" – Christina W.

"Thank you, thank you, thank you Patrick, that is stunning. You have captured him so very well, I am crying" – Michelle S.
"I love it. It's perfect. You added the whimsy and didn't lose an ounce of "her" in the process. Thank you so much for making the effort to know her to paint her." – Suzanne R.
For more pet portraits, please visit my portfolio. I'm happy to answer any questions you have, so drop me a line anytime.
.