Coming up with new cartoons with Canadian themes each year is tough, as I've done a number of them.  The beaver, the flag, the food, the crowds, fireworks, troops overseas, the Parliament buildings…and while all of them are valid, iconic, or important, it's difficult to keep it fresh each year.
When my wife and I were on vacation recently on Vancouver Island, we went on a great wildlife cruise through the Broken Islands Group out of Ucluelet.  As we were heading through the channel into open water, I spotted the CCGS Atlin Post coming up behind us.  Since we were slowly sightseeing and watching some eagles along the shore, she quickly overtook us and I was able to snap a bunch of photos, including this one.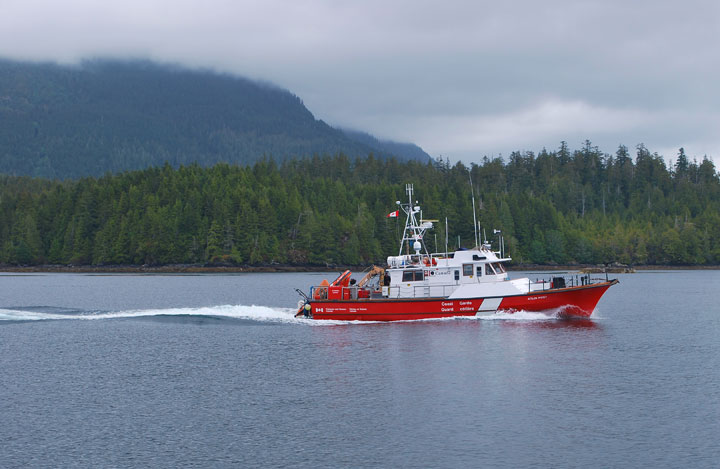 It wasn't until we got home that I thought this might make a good reference image for a Canada Day cartoon.  Here's what I came up with.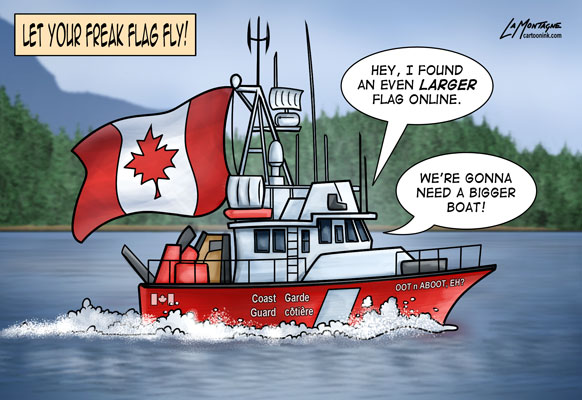 A good friend of mine works as the Chief Engineer aboard the CCGS Samuel Risley which patrols the Great Lakes, an icebreaker in the winter and service vessel all year round.  He alternates between a month here at a home in the mountains and a month on the ship.  He told me he printed the cartoon and put it up around the ship, and that it was well received.  Here's a photo he took of their MUCH bigger boat.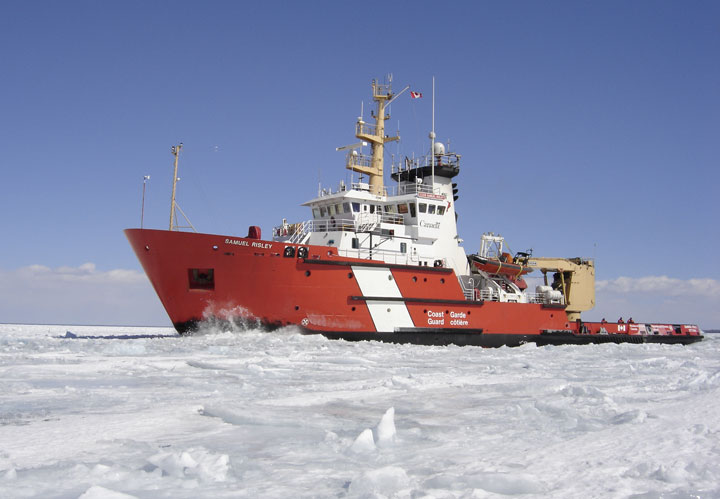 So, today on Canada Day, here's to the Canadian Coast Guard and specifically to my buddy, Paul, and the crew of the Samuel Risley.  Happy Canada Day!