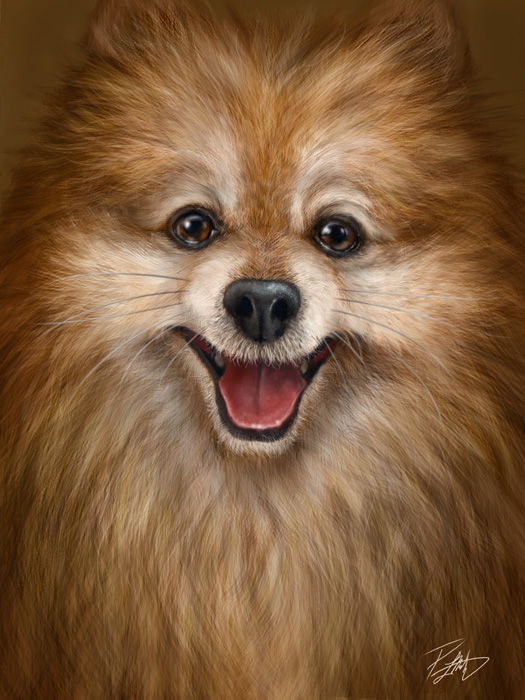 Here's a painting I just finished this morning, a commission of a Pomeranian named Gilly, who passed away last year.
While I'm happy with the finished painting, the work itself was very difficult.  Unfortunately, the photo reference was a lot less quality than I would usually consent to working with.  The pose was awkward, the photo was out of focus, and his eyes were reflecting the light from the flash.  Anyone who has ever taken a photo of a pet with a flash knows what that looks like and it's as undesirable in a photo as it is in a painting.  Suffice it to say, this was one of the most challenging paintings I've done, and I really didn't enjoy it all that much, which says a lot about my frustration level, since after all, I was still painting.
As this wraps up my current painting commissions for the moment, I'll be starting on another Totem painting this week, and since I've already got that photo reference ready to go, it should be an enjoyable process.