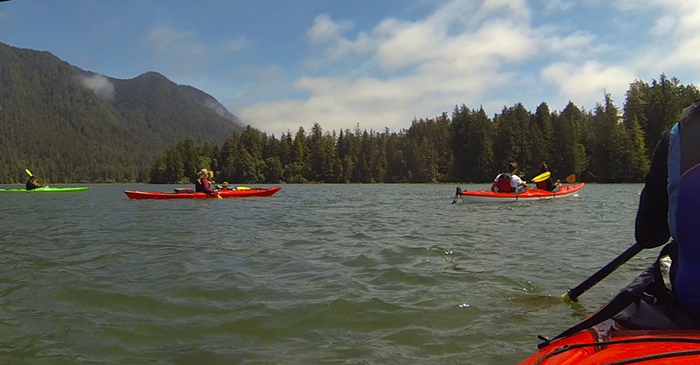 Shonna and I like to vacation in the shoulder seasons, often in Spring and Fall. Having lived in Banff and Canmore for the past twenty plus years, we know how busy tourist areas get in the summer and we try to avoid those months as much as we can.
Early June is a bit of a gamble, because if you run into bad luck, you could have a vacation plagued by rain, especially where we were on the west coast of Vancouver Island. They don't call it a rainforest for nothing. Fortunately, we only had significant rain on our last evening and the day we were driving back to the airport in Comox, so we lucked out in the weather department.
In addition to a couple of wildlife tours on this trip, we decided to try sea kayaking for the first time. We booked last minute with Black Bear Kayak in Tofino, found them through positive reviews on Trip Advisor. There was only one other couple on our four hour tour, which is one of the main reasons we don't travel in high season. Smaller tours just make for a more enjoyable time. We also had two guides, so quite relaxing and informative as both knew a lot about the area.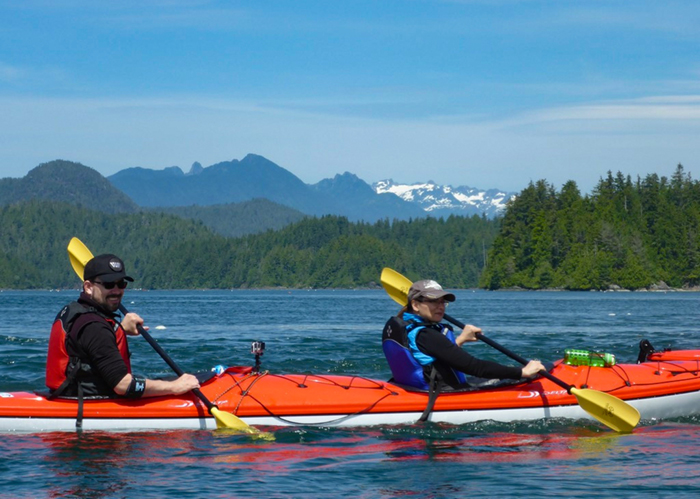 Considering that you can tip if you aren't careful, I didn't bring my best camera on this tour. I do have a waterproof pelican case for my little SX-50, however, but only brought that out when we got out for a short hike. The guides take pictures of you throughout the tour on the water and they're free to download from their site after a couple of weeks, which is why I'm writing this post a little later than the others from the trip.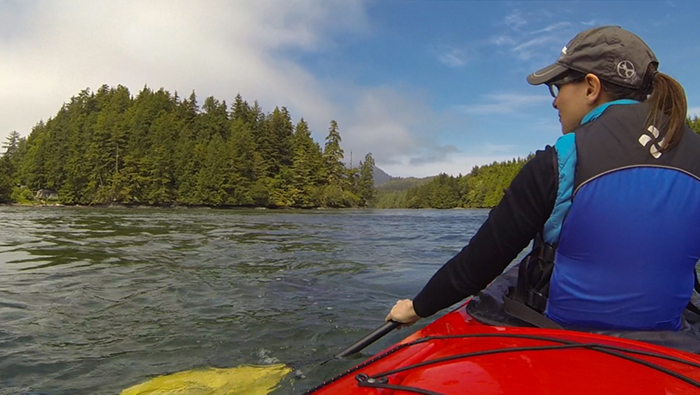 Glad I brought my GoPro camera as the majority of these shots are screen captures from video. With a suction mount, I secured it to the kayak and pretty much left it alone. Thankfully, our guide Colin advised me to tether it with a bungie and carabiner, because the suction didn't hold the first couple of tries (tip: get it wet first) and it ended up falling into the drink. GoPro cameras are waterproof, but they don't float. Had it not been tethered, I would have lost it. While having the GoPro running the whole time meant I got plenty of shots I wouldn't have, it also meant that most included Shonna's back and noggin' and only one of me, a consequence of my checking the settings while looking at the front of the camera.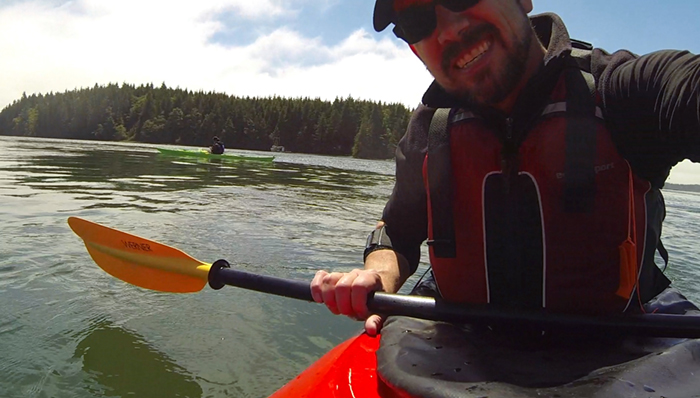 The tour takes you through the islands and coastline around Tofino with a stop on Meares Island, which is native land. You pay a small separate fee ahead of time, money that goes to the local natives who maintain the boardwalk and preserve the area. The old growth forest is spectacular and our guides were knowledgeable about the flora and fauna we encountered. Shonna and I are history and information junkies, so this was our kind of trip.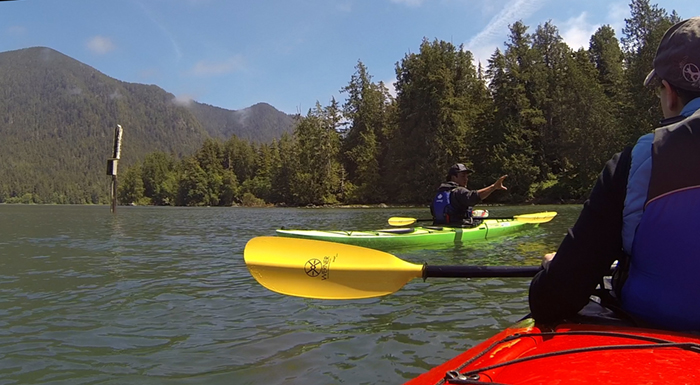 We saw eagles and porpoises at a distance, but not a lot of wildlife on the day we went. Considering the abundance on our other tours, it wasn't a disappointment. Simply paddling around on the ocean, riding the currents and trying something new made this another highlight of the trip. We would take this tour again. For our first outing, the two person kayak worked well. Next time, we'll each have our own as they weren't difficult to pilot.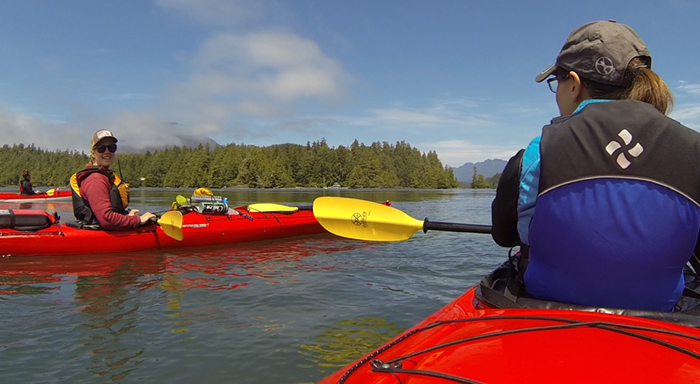 Our other guide, Claire, was from Vulcan, Alberta. There are a lot of Albertans who have moved to Vancouver Island. It's almost a cliché. While we're not a big rush to do it, Shonna and I do discuss it often. I wouldn't be surprised if we end up there some day, probably sooner than we think.