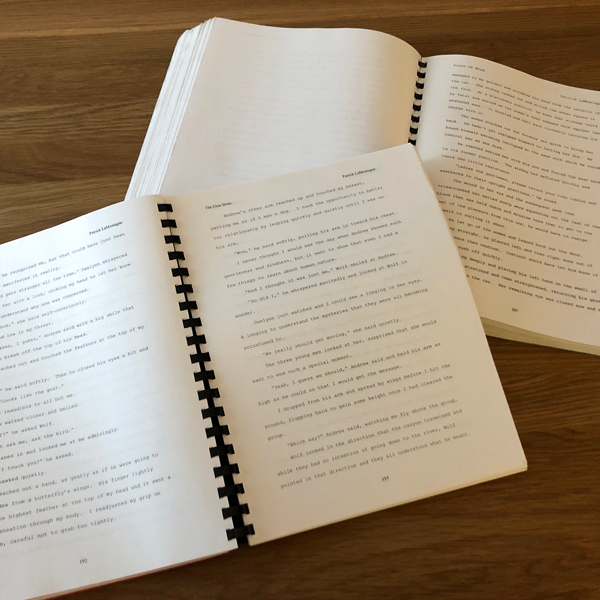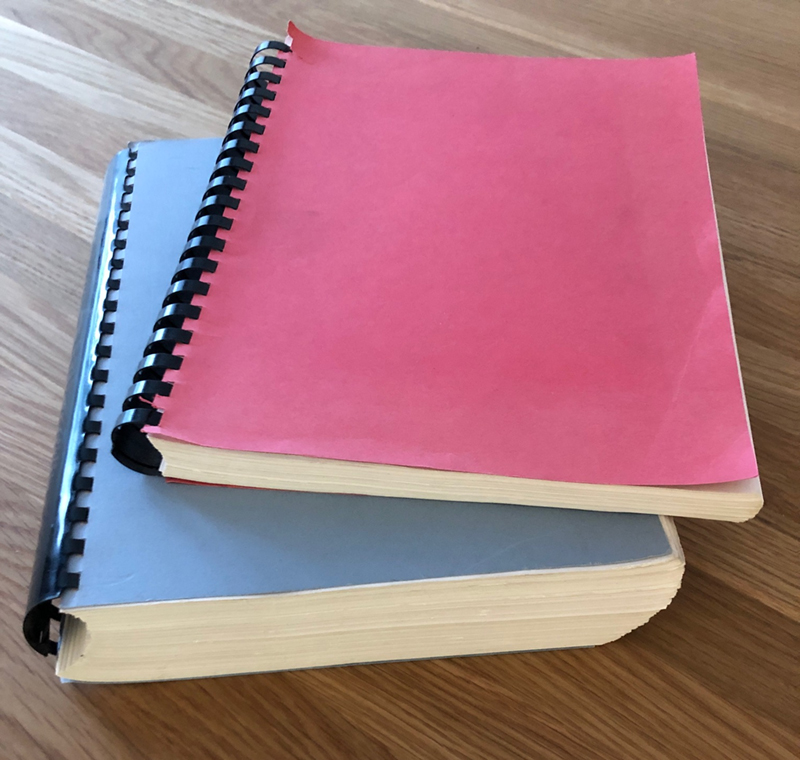 As mentioned in my recent post about painting Quint from Jaws, there's something about this time of year, I get this panicky, restless, fretting feeling that time is ticking, life is passing by too fast, and there's so much I need to get done before I die.
There are plenty of problems with that first sentence, aside from the fact that it's too long.
Right up until sixth grade, I got excellent marks, but then I entered French Immersion, and everything plummeted. What used to come easy suddenly required work. I was a lazy student, didn't pay attention, always daydreaming, class clown, none of this should surprise you considering how I make my living.
I squeaked by in high school. Even if I knew the material, I often tanked the tests. My French teacher told me at graduation that I failed my final exam, which made no sense since I was still fluent at the time. She wrote it off as a bad day and passed me with 80%.
In college, I spent a couple of years in Psychology because I had no idea what I wanted to do with my life. I went to class, enjoyed the subject matter (still do), but was put on academic probation my second last semester and wasn't 'invited back' after the last one.
Despite studying, I didn't do well on the tests.
I suspect it was an issue I have to this day, putting pressure on myself for even the little things, so that during those tests, I would wonder, "What if it's a trick question? What if I don't know what I think I know? What if I make the wrong choice?"
That became a repetitive exercise in self-sabotage.
After that, I went to school to become an Emergency Medical Technician. I did well in training, enjoyed the experience, had a successful practicum in Calgary with an excellent preceptor, and despite failing the registration exam the first time (it's like there's a pattern here), I received my license.
In the middle of all of that, I spent five years in the Reserves, where I met Shonna. She was also in college in Red Deer, for Hospitality and Tourism, which is why she moved to Banff for her practicum and stayed for the advancement. I moved to Banff after my EMT training to save the failing long-distance relationship and realized I no longer wanted to work on an ambulance.
We were married the following year. Twenty-five years later, there's no doubt I made the right call.
Between then and now, I worked in tourism and retail, drew my first editorial cartoon in 1998, then once a week for the next three years. I became nationally syndicated, part-time until 2005, when I was able to quit my job working as an Office Admin for a physiotherapist. I've been a full-time artist ever since, drawing daily editorial cartoons for newspapers across Canada and painting funny looking animals for prints and licensing.
That's the Coles notes version, CliffsNotes for Americans.
Despite all of my shortcomings in school, however, I've always enjoyed writing. Essays, book reports, poetry assignments, creative prose, I not only liked the work, but I did well at it.
One English teacher in junior high even called my parents to tell them that I must have plagiarized an assignment because the writing was too advanced to be my own. She couldn't prove it, and my folks backed me up.
To this day, that accusation pisses me off. I hang on to shit. It's unhealthy.
What most don't know is that I've written two novels. These aren't ideas, notes, and outlines, but finished books.
I'm not saying they're any good, but I did the work, spent countless hours for a few years, writing, re-writing, and hashing out characters. I even used up a week's vacation one year to complete that first book, and when finished, I was pleased with it. But just like all of those failed tests, when it came time to put up or shut up, I caved.
I only sent it out once and got a charming, encouraging rejection letter.
Rejections are part of the process; the price all writers must pay. I knew that going in, but I never sent it out again. Instead, I wrote another book, and I never even sent that one out once. Both of them have been sitting idle in a drawer and on various hard drives for close to twenty years.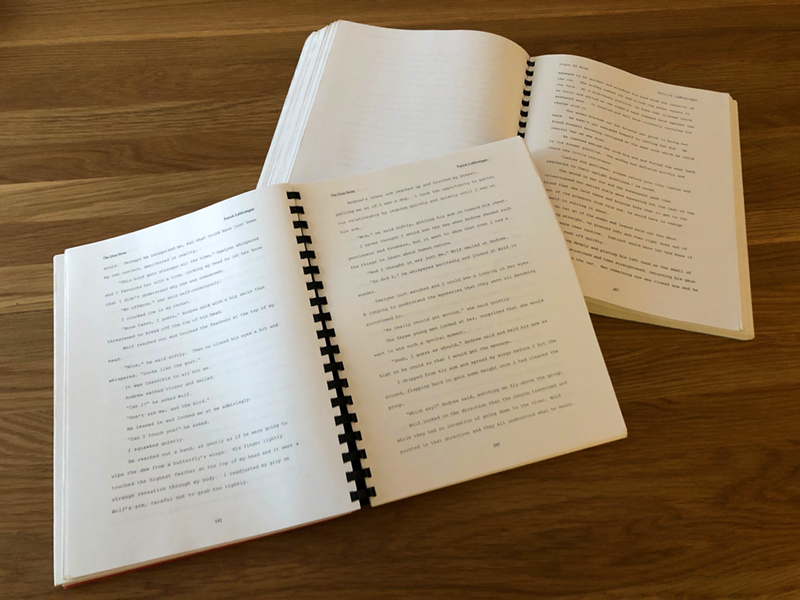 A few years ago, I planned to do an art book, a collection of my animal art and portraits from the past decade or so, along with the stories behind the paintings, of which there are many. I even had a local publisher commit to producing it, one of the highest hurdles in writing a book. It was supposed to come out in 2017.
Since it's 2019 and there's no book available on my site, you can guess what happened. I choked.
The material is there, in a dozen years of regular blog posts, thousands of words already written, hundreds of images sketched, drawn and painted, all waiting to be edited, rewritten and put together, but for my crippling self-doubt and failure to follow through.
When I run into that publisher here in town or at the Calgary Expo, there is no small amount of shame, and it requires effort not to hide from him. I'm pretty sure he's moved on. Who wouldn't?
It's basic psychology. A simple fear shared by every creative who has ever lived. If I don't put it out there, it can't be rejected, judged or ridiculed.
The irony is that when I started editorial cartooning, the odds were stacked against me to the same degree, if not more. And yet, I still drew three to five cartoons every week for two years, earning no money from it. I came close to quitting many times but kept at it.
The same thing happened with the painted work, albeit to a lesser degree as I was already a working artist, but it took a few years for that work to pay dividends.
There were plenty of rejections during that time, more than I can count. I still get rejections every day, whether it's because a newspaper runs a competitor's cartoon instead of mine or somebody picks up one of my prints at the Calgary Expo, puts it back and moves on. I can't imagine how often that happens in retail stores with my licensed products.
I make my living in a profession synonymous with failure.
So why is writing different?
Part of it is that now that I pay my bills with my creative time, the thought of spending it on something unlikely to make money, it just feels irresponsible. I could spend two hours painting or drawing an editorial cartoon, or I could spend two hours writing. Two of those options will put food on the table.
That's the trap of being creative for a living. When you first start, it's just great to be creating. Then it's thrilling when somebody wants to buy what you've made. When you realize you can make a living at it, well, that might as well be a lottery win.
Until one day, you reach down to scratch an itch on your ankle and realize there's a shackle and chain around it. Suddenly it isn't that you get to create, but that you have to create, as much as you possibly can. Otherwise, it's back to one of those real jobs.
So when I think of writing a book, whether an art book or a novel, it feels like wasted time. It feels like risking the tangible paying creative work on a pipe dream that is only so much smoke.
The reality is that most writers never make any money from it. The stats don't lie. For every Stephen King, J.K. Rowling, or Malcolm Gladwell, there are millions of others who will spend their lives writing words that nobody will read.
Over the past year, I've felt the urge rising again. I've got multiple notebooks on the go, rewrites of the first two books, one for the art book and a new one that has been rattling around in my head. I think about the last one every day. It's a good idea, a book I'd want to read, but aside from taking notes, I haven't written a word.
I'm just afraid it's gonna suck.
If somebody doesn't like an editorial cartoon or a painting, I can easily chalk that up to preference. Hey, you don't agree with my opinion, you don't find it funny or resonant, or my artwork isn't for you. That's art for you, and I'm okay with that. I've got close friends and family who don't like my work. It doesn't bother me.
The writing is different. Even with blog posts, which I always seem to find time for, I worry that they're too self-indulgent or narcissistic or first-person, uninteresting, too long, derivative, whiny, redundant, dull. I could write negative, self-critical adjectives all day long.
With writing, it almost seems like I'm waiting for somebody to give me permission, some panel of experts who will deliberate and deliver their verdict.
"We've discussed your case at great length, read through your blog posts and newsletters, and we've decided that you're just not good enough to write anything of substance. We find you guilty of hubris. Request denied."
Even as I write this, the critic in my mind admonishes, "wait, you're not going to post all of this bullshit, are you?"
If you're reading this, I guess you know how that turned out.
In his book On Writing, Stephen King wrote, "If you write, or paint, or dance or sculpt or sing, I suppose, someone will try to make you feel lousy about it."
For most creative types, the loudest critical voice is usually our own. What I fear more now is not that I'll write a lot of garbage that won't be any good, although that fear is ever-present, but that I'll think about it for another twenty years without writing anything.
Better to risk being a bad writer than a wannabe.
As always, finding the time for anything new is a challenge. Editorial cartooning and painting are each hard enough to make time for, let alone photography, marketing, file prep, bookkeeping, and the other trappings that go along with being self-employed. I do manage to write regular blog posts and newsletters, however, and that's tens of thousands of words each year.
Since I don't have kids, I should probably just shut up about not having enough time. Excuses, like opinions, are never in short supply.
One of my favourite movies is Rocky Balboa, the sixth movie in the franchise, written and directed by Sylvester Stallone. You want to talk about writing against the odds; Stallone's success story with the original Rocky is legendary. How that industry worked at the time, the movie not only should never have been made, but Stallone should never have starred in it. It won multiple awards, including the Oscar for Best Picture.
I've watched the movie many times, and there's an incredible speech about this very thing, letting your fears dictate your path. I've included it at the end of this post.
But there is also a scene where the character Marie says to Rocky, "Fighters fight."
The last time I saw it earlier this year, however, I heard, "Writers write."
I haven't been able to get it out of my head.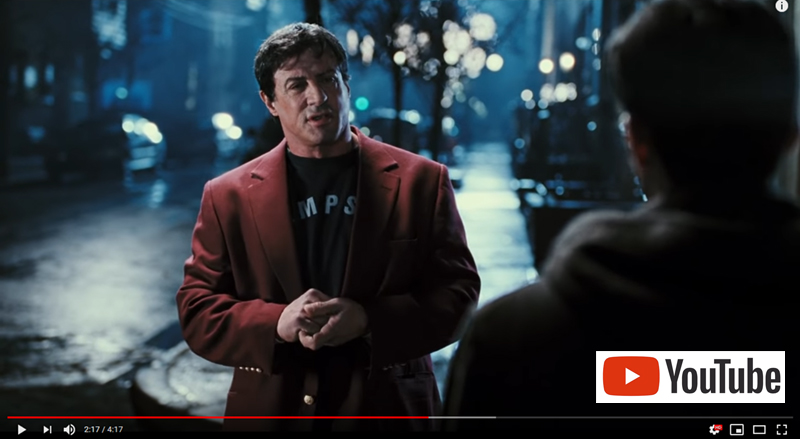 @LaMontagneArt
If you'd like to receive my newsletter which features blog posts, new paintings and editorial cartoons, follow this link to the sign up form.