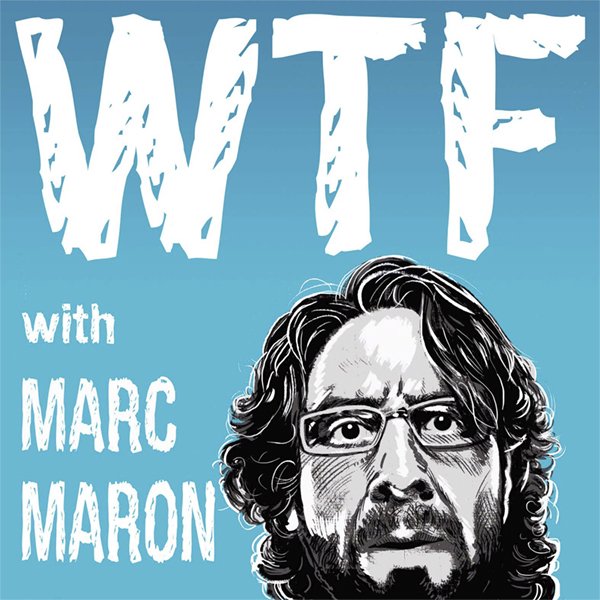 Podcasts have become a big part of my work day. While I enjoy listening to music when I paint my funny looking animals or portraits, I'm almost always listening to podcasts when I draw editorial cartoons, drive to Calgary or on longer road-trips. I consider myself late to the party when it comes to podcasts, because I only started listening to them a couple of years ago and they've been around for quite some time.
Once Shonna got tired of hearing me talk about all of the things I learn from various subscriptions and episodes, she started listening to them as well and a lot of our conversations revolve around some of our favorite topics and podcasts, many of which we share.
From Wikipedia, "A podcast or generically netcast, is an episodic series of digital audio or video files which a user can download in order to listen to. It is often available for subscription, so that new episodes are automatically downloaded via web syndication to the user's own local computer, mobile application, or portable media player."
How do you listen to them? No matter what device you're on, there's an app for that. I listen to them on my iPhone via the Apple Podcasts app, but you can listen to them on Spotify, your desktop PC at their various sites and via many other apps.
They have sponsors, which mean there are commercials, but usually only two or three and for the content you're getting without having to pay for it, they're worth the annoyance. People need to get paid.
It occurs to me that while I've mentioned podcasts before, I haven't talked about which ones I listen to. I gravitate toward random topics, history, long-form interviews, self-employed business stuff, and inspiration. So if you're new to podcasts or are looking for some new ones to explore, here are my four favorites and a few honourable mentions.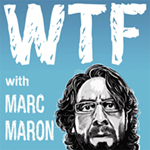 WTF with Marc Maron. Marc interviews some pretty fascinating people and is a real character. He's been a working stand-up comedian all of his adult life, but never really achieved real fame or recognition until this podcast, which just had its 1000th episode.
He's now synonymous with the genre, one of the highest rated, is open about his own recovery from alcoholism and addiction, really gets to the heart of people in his long-form interviews and comes across as a genuine human being looking to make sense of the world, just like the rest of us. He managed to get President Barack Obama as a guest awhile back while he was still in office. When a sitting US President comes to your garage in California for an interview, you know you're doing something right.
Duration/Frequency: 60-120 Minutes, Biweekly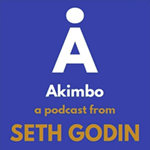 Akimbo: A Podcast from Seth Godin. Unlike many other podcasts, this isn't an interview; it's just Seth, an incredibly successful author and former dot com business executive. Yeah, I got that description from Wikipedia because when you've had the impact this guy has had, it's hard to describe him. I just discovered this podcast a couple of weeks ago, now in its fourth season. But I started at the beginning and have been listening to multiple episodes every day. I'm coming to the end of the archive and now have to make peace that I will only get a new one each week. Will probably mean I'll have to buy one or more of his 18 books.
As an artist creative type, this guy has some of the most fascinating insights I've ever come across. Really resonates with me and I think I'll be talking about him more in the future. He's changing the way I look at my business and life at its foundation, with concepts that only seem like common sense after somebody points them out.
Seth not only provides focused alternatives to the way we do things (without even knowing why), especially for self-employed people, but he also has a section at the end of each podcast where he answers questions about the last episode, and he encourages listeners to pose them.
Duration/Frequency: 20-40 Minutes, Weekly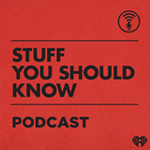 Stuff You Should Know Podcast. Hosted by Josh Clark and Charles W. "Chuck" Bryant, this is the brain child of the folks who bring you How Stuff Works. With easy going humour and camaraderie, these two charismatic guys do an incredible amount of research on their wide ranging field of topics. From the truth about the Loch Ness Monster to How Druids Worked, to name a couple of recent ones, I spend most of my SYSK listening time thinking "Really?! That's nuts!" and then I call Shonna in the other room to ask if she's heard this, and if not, she should add it to her list.
If you want a wide range of topics to choose from in order to get your feet wet, start with this one.
Duration/Frequency: 20-60 Minutes, Biweekly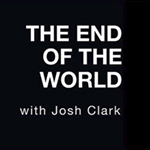 The End of the World with Josh Clark. Half of the duo from Stuff You Should Know, this is only one season. Just 10 episodes but so good! Talks about all of the ways the world could end, from the Fermi Paradox to Natural Disasters. Rather than depressing, it reinforces how fortunate we are to be here at all.
A lot of this is difficult science explained in a way that won't make you feel stupid.
Duration/Frequency: 60-70 Minutes, 10 Episodes
A few others that I subscribe to but don't always listen to are as follows.
Here's the Thing with Alec Baldwin. Long-form interview style, gets some really interesting guests.
The Tim Ferriss Show. Best-selling author of The Four Hour Work Week and others, Tim often talks with guests that don't interest me or heads off in a direction I find distracting, but some of his interviews and discussions are among my favorites. While driving up to the cabin this past weekend, I listened to his interview with author Neil Gaiman and didn't want it to end.
Making Sense with Sam Harris. Thought provoking topics and discussions, requires an open mind to hear opinions and perspectives you might not agree with, but will ultimately help you grow. Shouldn't that be how we approach life in general?
No matter who or what you're into, there's a podcast out there for you. In this information age where we are bombarded with trivial nonsense and empty calories for the mind, podcasts can help you change the channel. Think of it as furthering your adult education.
Cheers,
Patrick
If you'd like to receive my newsletter which features blog posts, new paintings and editorial cartoons, follow this link to the sign up form.