Wacom has invited me back for another webinar, coming up soon on Thursday, November 8th.  Click here or on the image to go to the registration page.  Best of all, it's free!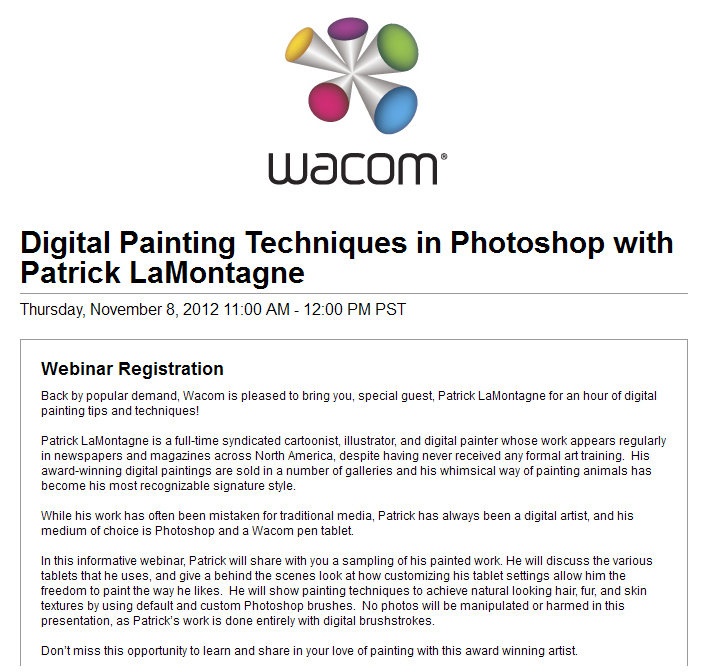 When I was in Las Vegas in September for Photoshop World, Wacom invited me to give a demonstration at their booth on the Expo Floor.  Yesterday, they posted the session online in two parts.  While this one shows you more of me talking about painting, next week's webinar will show my screen and you'll be able to see the work up close and personal, just as I get to while I'm creating it.
Here are the videos from Vegas.  Enjoy!
PART 1

PART 2