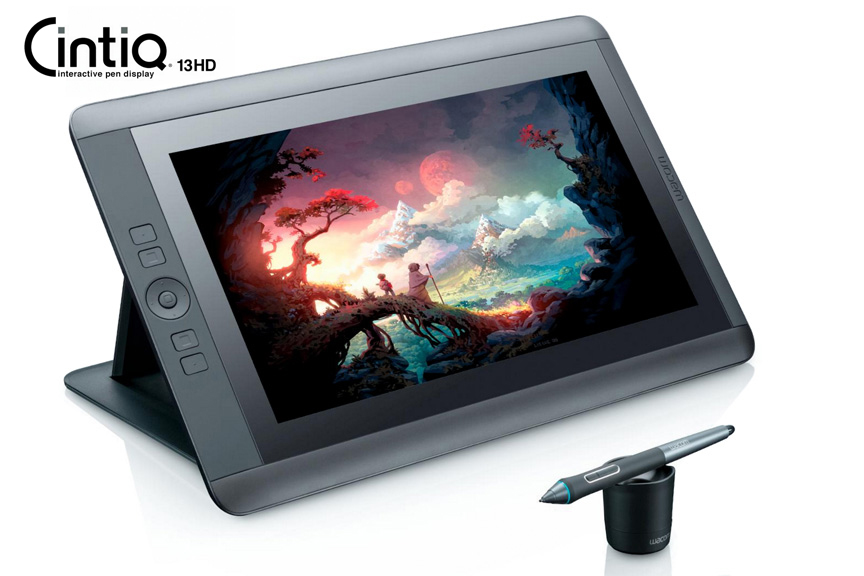 This afternoon, I had the pleasure of attending an online briefing for the new Wacom Cintiq 13HD Pen Display.  For those familiar with the Wacom line of tablets and displays, the 13HD is the replacement for the Wacom Cintiq 12WX.  Let me tell you, this might just be the one you've been waiting for.
Let me preface this post by saying, if you're expecting an unbiased critical 'pros and cons' review, you're not going to find it here.  I'm a big fan of Wacom tablets for the simple reason that I make my living as a digital artist.  The computer is my medium, but only if a Wacom tablet or display is connected.  I would not be able to sketch, draw or paint with a mouse, and I've yet to meet a professional digital painter who is not using a Wacom device at some level.
Over the past ten years, I've used all versions of the professional Intuos line of tablets, a few of the entry level Bamboo tablets, the Cintiq 12wx, and my current go-to display is the Cintiq 24HD.  Each has had unique features that distinguishes itself from the others and from the previous models.  For my daily work, I'm using the Cintiq 24HD.  It's a joy to create with, and it excels in quality and performance.  Combine that with the fact that I can customize all of the features and I find it does everything I need it to.  Well, except for one thing.  It's a monster and you can't take it with you!  With the Cintiq 24HD, you find a place for it and you leave it there.  Since I work from home in my office at my desk everyday, it's all I need most of the time.
But from time to time, I like to do painting demos in galleries, instructional presentations, or give lectures at schools.  The Intuos5 tablet works very well for that and I can still do all of my work with that tablet without a problem.  But let's face it, I'm not only used to working on the screen now, but I really enjoy it.  The Cintiq 13HD paired with a laptop will now give me the portability and performance I need, not to mention the HD quality I've become used to and thrive on.
So in the briefing today, there were a few things that really caught my eye, features that made me sit up and take notice.  Or should that be, sit up and beg?
They've gotten rid of the connector box that came with the 12WX.   That box meant that every time you wanted to hook it up, you had to deal with plugging and unplugging what seemed like more cables than were really there.  To be honest, it was a pain to cart around and I didn't like that very much.  Of course, the Cintiq 13HD still has cables, but they're a lot neater.  In fact, it's a 3-in-1 cable.  It also comes with an AC adapter to plug into the wall, as it's unrealistic to expect a state of the art HD display to run on the power from a USB cable.  For those who want the VGA connector, you can easily find adapters at most electronics stores.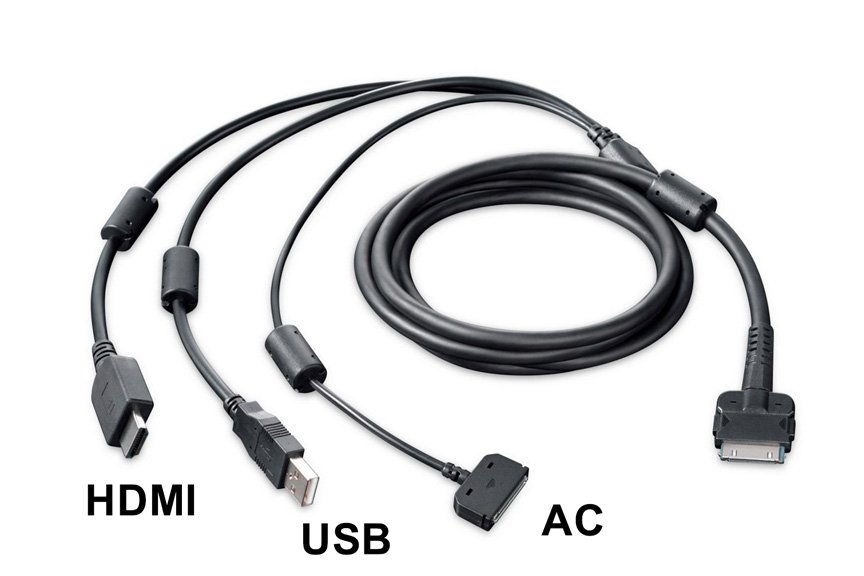 Obviously, Wacom has tried to find the balance between portable and performance with this device, because the Pro Pen that comes with the Cintiq 13HD also comes with a handy carrying case, complete with the interchangeable nibs and other accessories that Wacom pen users have come to expect and appreciate.  One of the best features with the pen is that it is compatible with the Intuos 5 tablets and other Cintiq displays so you don't have to keep switching pens if you're using multiple Wacom devices.  I love that!  One pen to rule them all.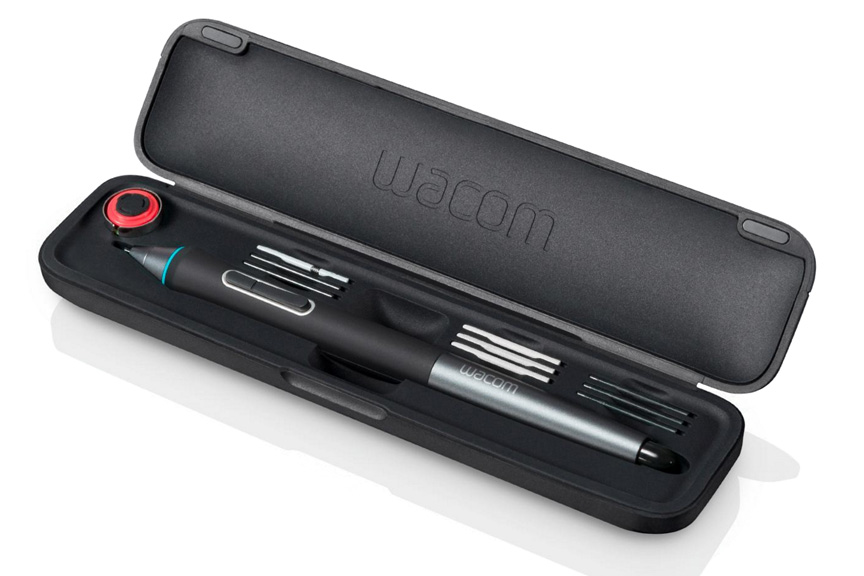 The display stand is ingenious.  With three different settings to allow you to adjust the height and angle, there will be a workable position for anyone.  But if you're the type of artist that likes to work with it on your lap or flat on the table or desk, the entire stand is removable, leaving you with just the display.  Incidentally, the whole thing is less than 3 pounds!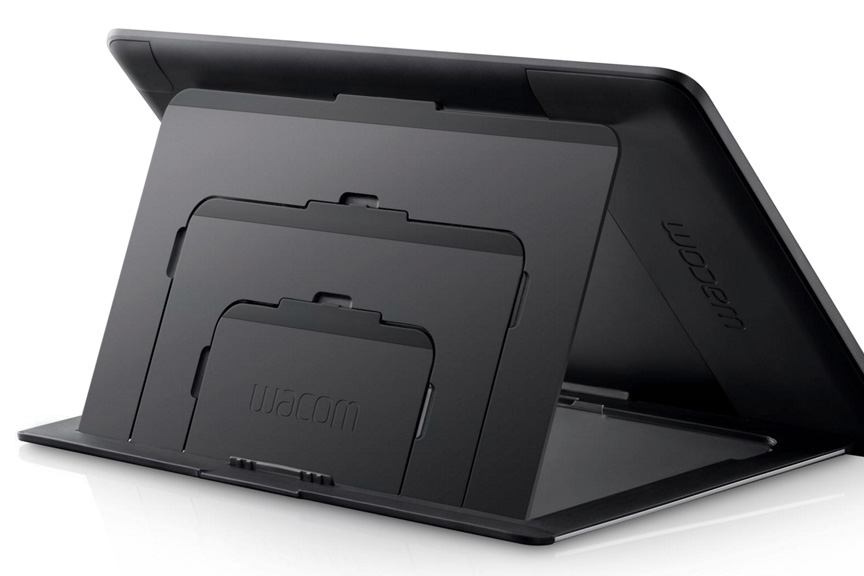 One of the greatest features with any Wacom tablet or display is the ability to customize the Express Keys, Touch Ring and Radial Menu.  With the Cintiq 13HD, they've replaced the Touch Ring with a Rocker Ring, which now gives you four more programmable buttons.  As someone who usually has a hard time deciding which features win the coveted Express Key status, I'm pleased they gave me more options to choose from.  The ability to make my tablet or display my own is a very important feature for me and I use these features in every image I work on.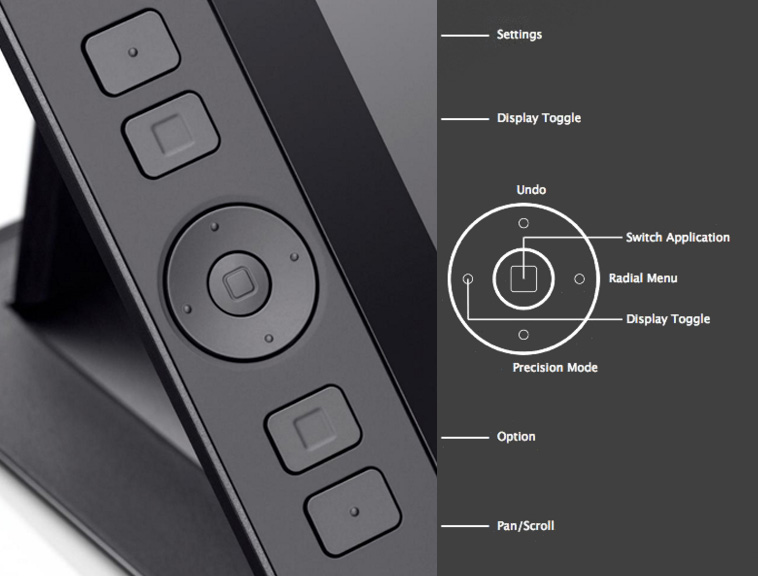 Until I get my hands on one of these little wonders, I'll just have to drool from afar, but it has definitely made this year's technology wish list and I'm looking forward to getting one.  The Wacom Cintiq 13HD will be shipping very soon, sometime in the middle of April.