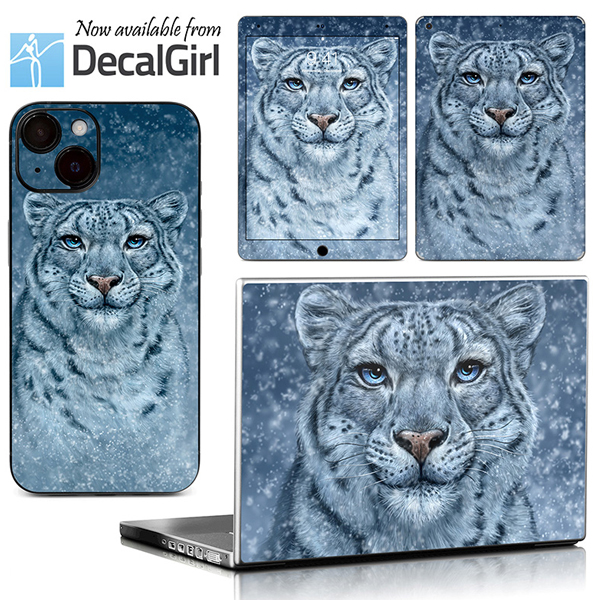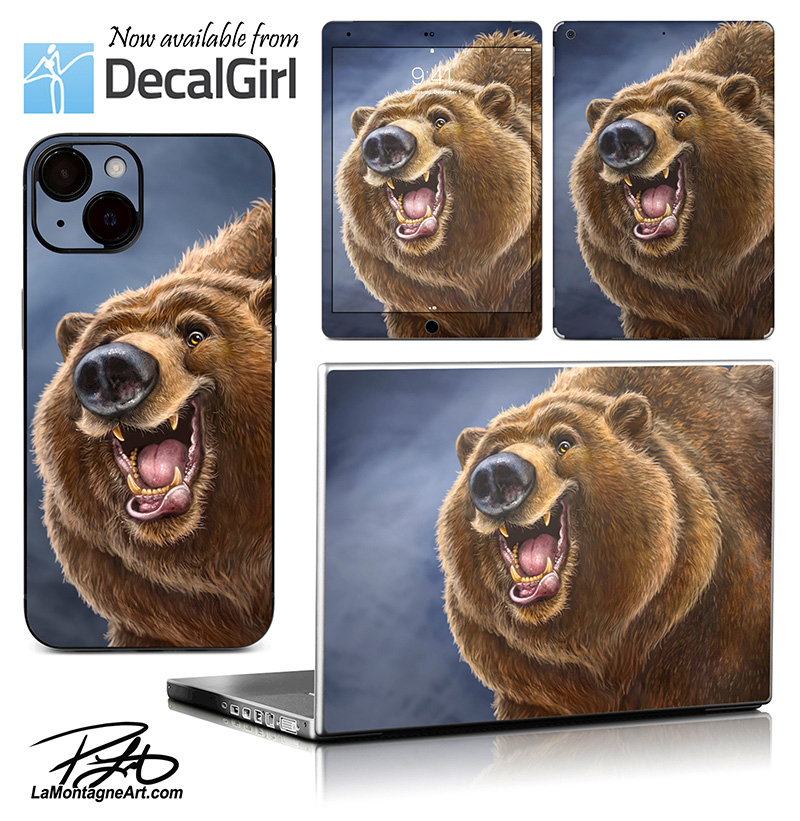 DecalGirl has been licensing my work on device cases and decals since 2016. It's not one of my biggest licenses, but it is a favourite. The quality of their printing is excellent and lasts a long time.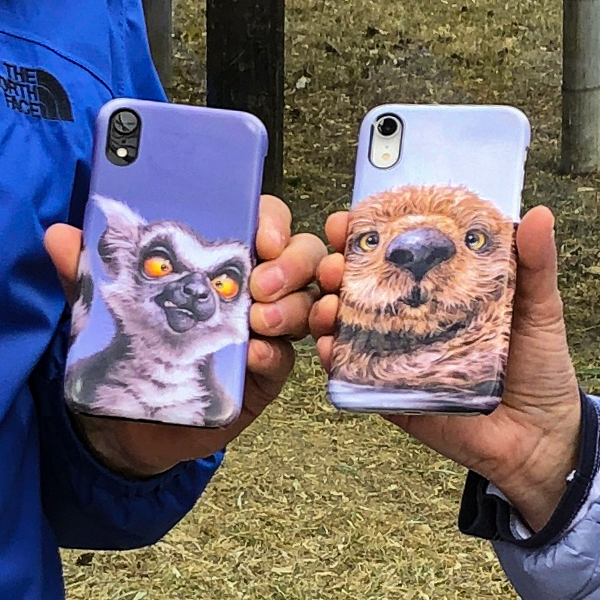 It's always fun to run into people who have my work on their phones or iPads. The above phones belong to two of my favourite supporters, Sheldon and Tracy, taken during a surprise encounter last year when I spent the afternoon with them at The Calgary Zoo.
Shonna and I have had DecalGirl hybrid cases on our phones for years. We both have the older iPhone 8 Plus; we hang onto tech until it's dead. They're solid workhorse phones, so we're reluctant to replace them. Our Decalgirl Hybrid cases have been on these phones for years and are still in great shape. I've also got a beautiful print of my Shark painting on my laptop and a Smiling Tiger decal on my iPad Pro.
When people ask me what I do for a living, a common question in polite conversation, I say, "editorial cartoonist and I paint whimsical wildlife."
Of course, that leads to more questions because they don't know what whimsical wildlife means, and it's hard to describe. So it comes in handy to show them my phone case or iPad decal and say, "stuff like this."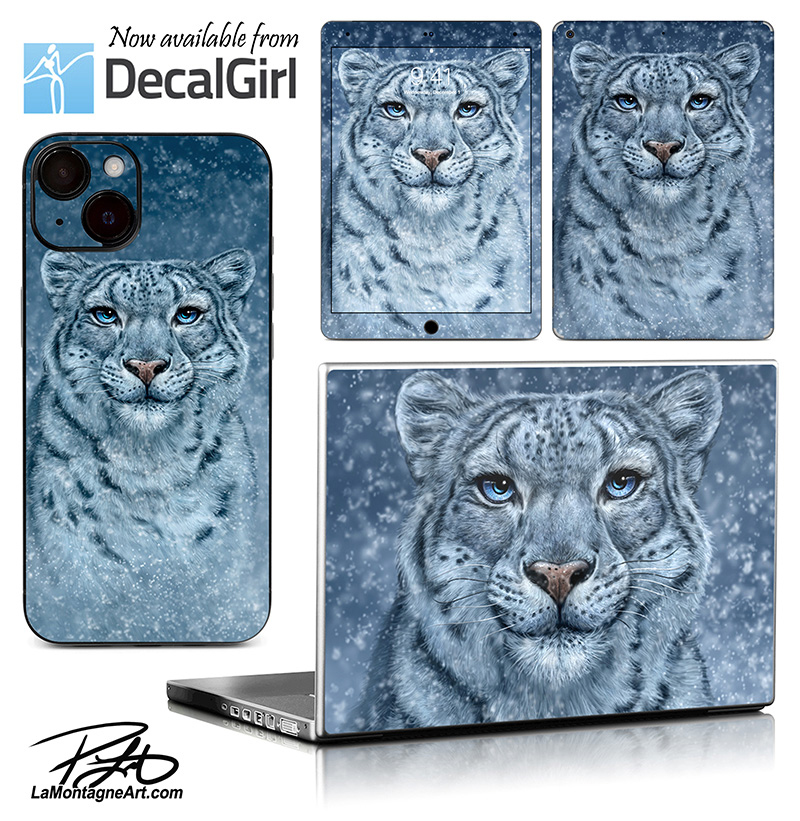 This month, DecalGirl added two new designs to my available images, the Snow Queen and Hey Bear. These are two of my favourite paintings, so I'm pleased to see them in their gallery. As with most licensing, companies will change out the images now and then, keeping the more popular ones and retiring others. I do the same thing with prints.
There are currently ten of my designs available through DecalGirl. Check them out! Use the SAVE25 code to get 25% off right now!