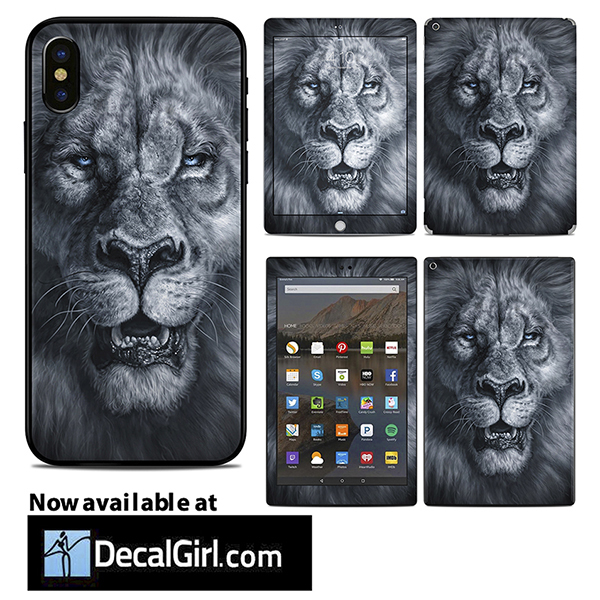 One of my favorite licenses is DecalGirl. They make custom cases, skins and wraps for a wide range of phones, tablets and other devices. Several of my paintings have been available for quite awhile and I've been impressed with the quality and look of them since the beginning of our relationship. I've got a Shark decal on my laptop, Smiling Tiger on my iPad, Berkley's face on my phone case and various other sleeves and cases.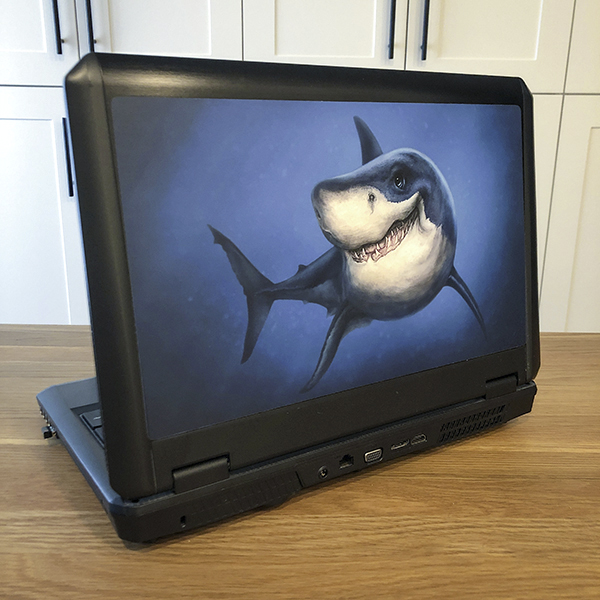 As of this week, there are now 17 of my paintings available on their site. No matter which electronic device you've got, there's a good chance DecalGirl has a case or decal that will fit. They're all pre-cut with the holes for the buttons, speakers, microphones. The vinyl is easy to apply, long-lasting and colourfast. My laptop is a pretty specific model, but I simply entered the dimensions online and when it arrived, it fit perfectly.
Here are four new designs they've added this week. There's a good chance I'll be getting that lion on a phone case for myself. Click on an image below to see it on their site, or follow this link to see the whole collection of my available work. For a limited time, use the promo code FALLSAVINGS for 25% OFF.
___
© Patrick LaMontagne
Follow me on Instagram @LaMontagneArt
Sign up for my newsletter which features blog posts, new paintings and editorial cartoons, follow this link to the sign up form.