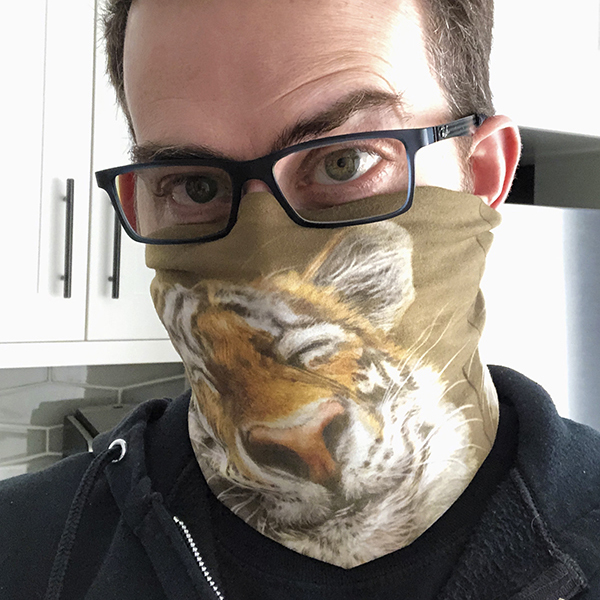 As the title suggests, here's a collection of smaller updates in one post.
Pacific Music and Art
The funny-looking face masks continue to be popular, now sold in many retail stores in Western Canada, Alaska, the Pacific Northwest, and everywhere else via their online store. The masks have gone through a recent design evolution. The image now covers the entire mask, the straps are more elastic, with a flexible nose bridge inside the upper seam. They still come with rubber grommets to make the straps more adjustable.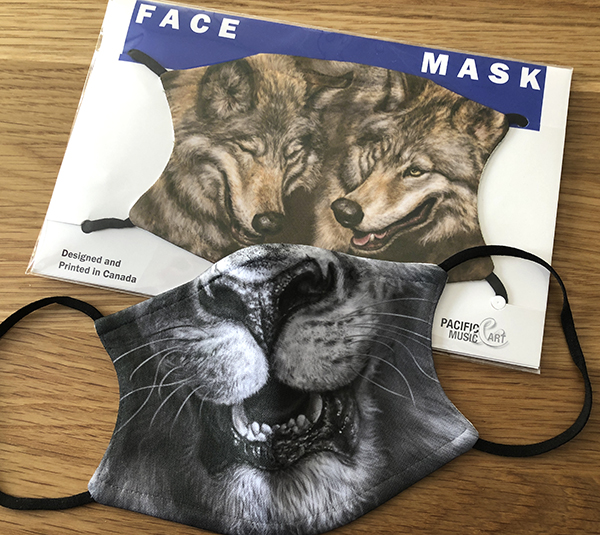 In addition to the masks, there are now face scarves available, fun because they're so versatile. They can be used as a neck scarf, beanie, head band, head scarf and they can be doubled up over your face to serve as a mask.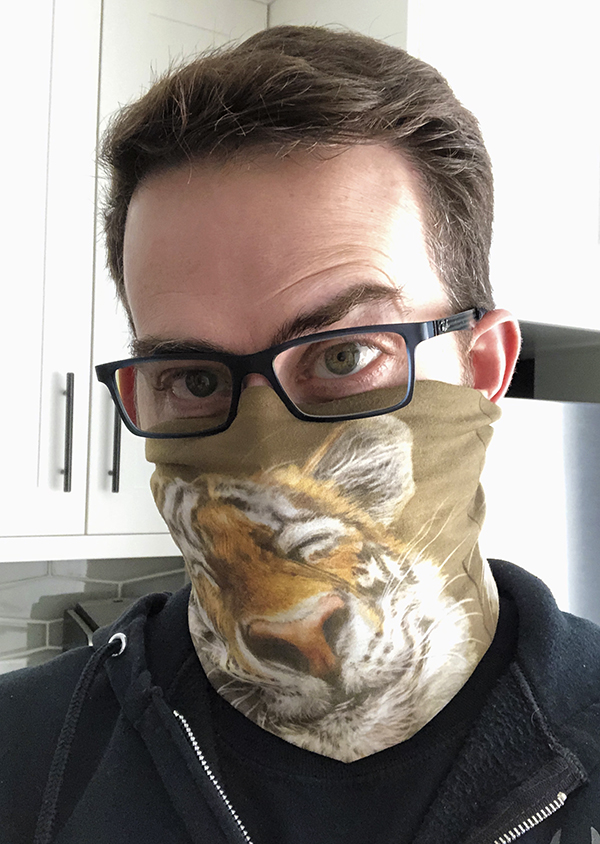 Once again, the masks and face scarves are not for medical use and are not intended as a replacement for N95 masks or medical grade PPE.
If you'd like to see the available designs for both masks and scarves, follow this link. There are also some new face mask designs that previously weren't available, so be sure to look through all three pages. Use the promo code Patrick5OFF, and you get 5% off everything on the site. The code expires at the end of December.
Limited Print Run
While a few of you told me that the Pennywise clown painting was not your cup of tea, and one of you even thanked me for not including it in the newsletter, one long-time supporter, and fellow Stephen King fan, wanted a print. Since I'm having it done anyway, I figured I'd see if anybody else wants one. Please let me know this week as I'll be ordering them quickly.

And since I'm doing that one, I'm going to offer the recent Ripley painting as a print as well. These are 11″X14″ poster prints, so it's easy to find an off-the-shelf frame wherever those are sold.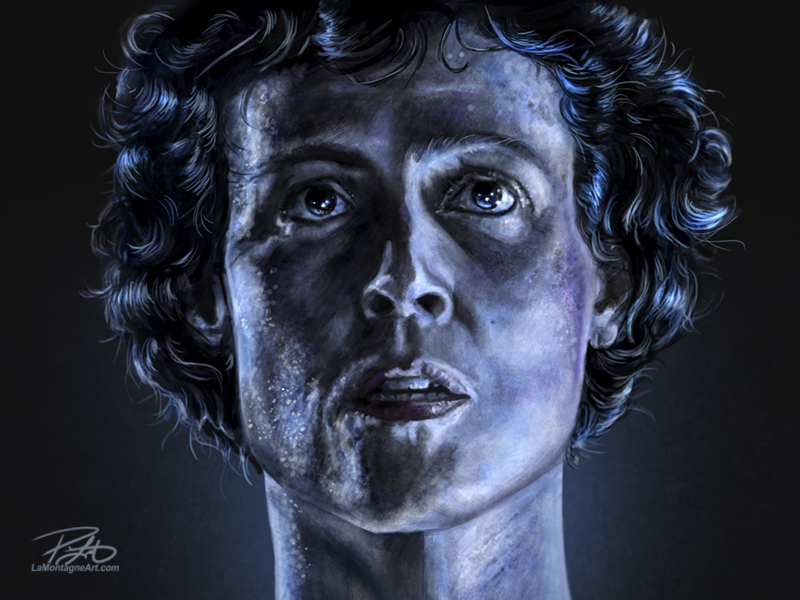 The price is $24.95 each, plus tax & shipping. Since these aren't in the store, drop me a line to patrick@nulllamontagneart.com if you're interested. I'm accepting e-transfer for Canadian orders and Paypal for the US (I'll send you an invoice).
I won't be keeping these images in stock, so this will be a pre-order. Please allow extra time for delivery.
Wacom
I'm recording another video for Wacom over the next couple of weeks. These are always challenging, but I usually end up having a lot of fun with them. For anyone new to my work, Wacom is the company that makes the digital displays on which I create my art. I've been using their tools for more than twenty years and welcome any opportunity to work with them.
A couple of videos I did this past year for Wacom resulted in two of my favourite paintings, the Ring-tailed Lemur and the Amur Tiger, shown below. I'm excited about the image I'm painting in this new video as well.
Sharing
I have been ripped off quite a bit throughout my career. People have used my images illegally for promotion, have altered my cartoons and paintings for their own agendas, and have claimed my images as their own work. One woman on Vancouver Island even used my Otter painting as her business logo and had large images on her store's windows for two or three years. Then she had the nerve to get mad at me when I sent her a cease-and-desist. She argued that she found it on Google, so she thought it was free. Try that with Mickey Mouse and let me know how it turns out for you.
Sadly, it's part of the online world. Once your work gets good enough to sell, then it's good enough to steal. Every artist I know who makes their living from their creations deals with this problem.
But from time to time, people ask if they can share the paintings, cartoons, newsletters, and blog posts I send. While I appreciate that consideration, you don't need permission. If I share it with you, then you can share it with anyone you like. In fact, I'm always grateful when people introduce my work to others.
As long as it's not altered, my site name or signature remains on the image, and you aren't making money from it, then share away, with my thanks.
Take care of yourselves. I'll have something new to share in a couple of weeks.
Cheers,
Patrick
___
© Patrick LaMontagne
Follow me on Instagram @LaMontagneArt
Sign up for my newsletter which features blog posts, new paintings and editorial cartoons, follow this link to the sign up form.