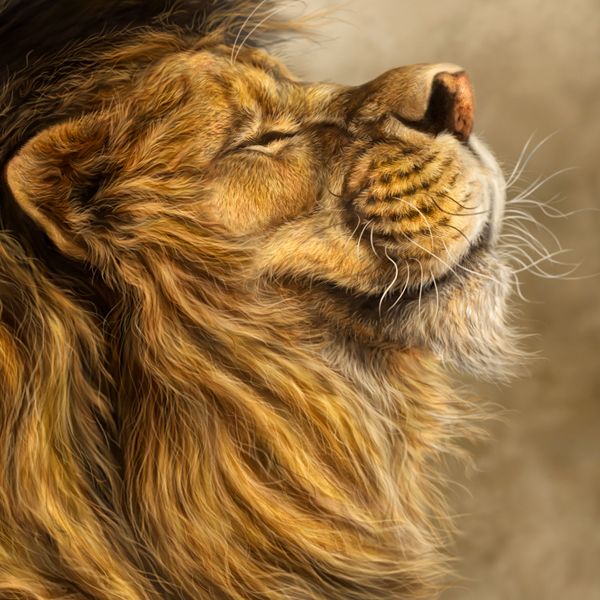 To see all the little painted hairs I suggest watching this full-screen. Here's the narrative from the video…
On a recent Saturday morning, I woke with no idea what to paint, which meant going through my photo archives, looking for reference.
None of the photos spoke to me and I began to feel uneasy.
A brown bear? No I've done a lot of those and just finished one. I've painted plenty of bears. An owl or an eagle? Painted lots of those, too.
On it went. Having painted more than 80 production pieces, plus commissions and portraits of people, finding something new is a challenge. I wanted to choose an animal I'd enjoy painting but would also appeal to others.
Was it just a bad morning or worse —the beginning of a rut?
The peanut gallery of internal critics, those loudmouths in the cheap seats, they love this stuff. Whenever self-doubt finds a foothold, that chorus of cretins is ready to attack.
"You had a good run. Time to go get a real job. You weren't that good at this stuff, anyway. But you already knew that, didn't you?"
I tend to overthink these things. Lately, I've been focused a lot on trying to figure out what my audience wants to see, the people who already follow me and support my work.
What I forget, however, is I didn't know what they wanted to see in the first place. I painted funny looking animals and the people who liked them hung around for more. The more I painted what I wanted; the more people showed up. I don't recall taking a poll asking if I was painting too many bears.
As I looked through hundreds of reference photos, I tried to ignore those inner voices telling me why each was not good enough, that I'm not good enough. They can't be silenced, but they don't deserve the spotlight or center stage.
A favorite line from the movie, Dr. Strange goes, "we never lose our demons, we only learn to live above them."
In my frustration at failing to find the one reference image that spoke to me, the one with the perfect lighting, composition, that captured a moment, I stopped looking and started writing this narrative, instead.
And in the writing, I found a little clarity. The advice I would give another artist in this situation applies to myself as well.
Paint what you like. Stop worrying about the marketing, the likes and shares, the sales, the prints, the licensing, the niche, the pressure, the noise. Stop anticipating and giving in to the critics, real or imaginary.
If you're creative for a living, the business stuff is important, no denying it. You can't wing it and pretend that money is just going to flow to you. You must think like a business owner, treat it like a job, and remember this is how you pay your bills.
But not all the time. Otherwise, what's the point of being an artist for a living?
I went back to the archives with a different goal, to paint something for me. If other people like it, great. If not, I'll paint something for them next time.
Once I got past all the critical voices in my head, I really enjoyed this piece. I immersed myself in the long hairs in his mane, the short hairs on his muzzle, the dark shadows that defined the larger shapes, the warm colours in the fur, the bright highlights, and that contented smile on his face, which put a smile on mine.
Sure, I've painted lions before.
I'll paint lions again.
That's OK, because each will be different than the last. And all will be time well spent.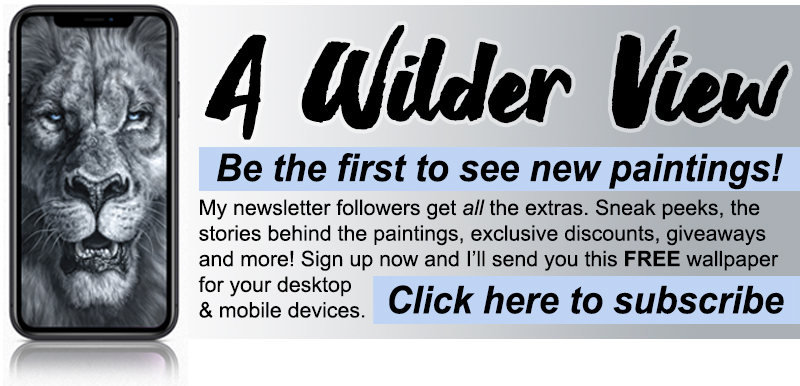 © Patrick LaMontagne
Follow me on Instagram @LaMontagneArt