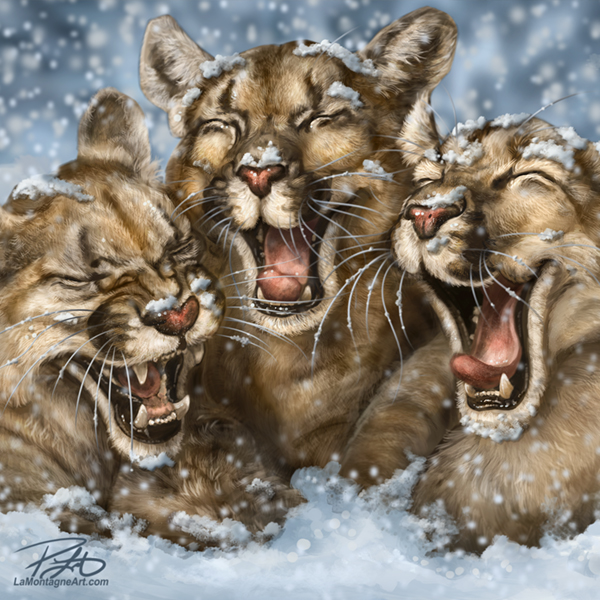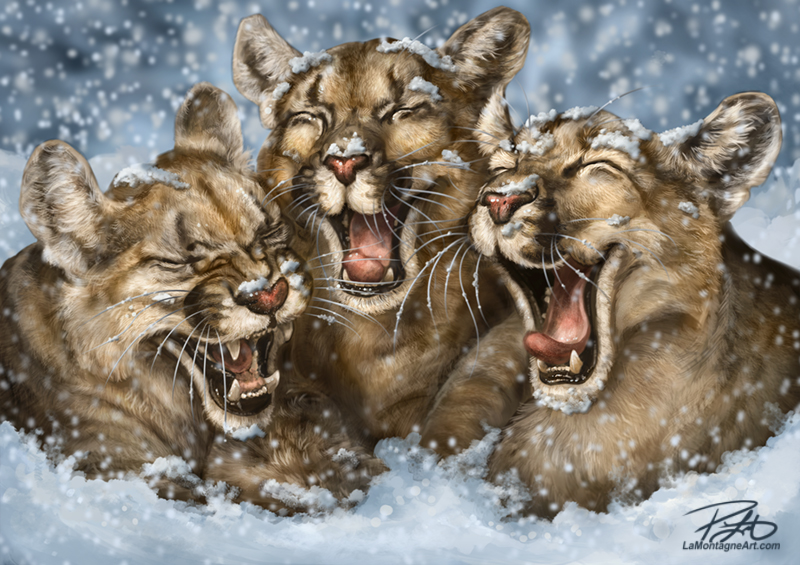 When I started this painting, I had a vision in mind. Three cougar cubs, mouths open, looking like they were having a good time. I even had a title for it, Caterwauling. That could mean they were singing, shouting, or just kids making noise.
I had plenty of reference to work from as the models for this painting were Quora and Tavo, the two cougar kittens adopted by Discovery Wildlife Park last year. They've grown quite a bit, but are still juveniles. As is my artist's prerogative, I decided I wanted a trio in this painting, rather than a duo.
In the beginning, it had kind of a rocky looking background, and it was going to be bushes and leaves in the front, intentionally blurred a little to suggest a depth of field effect.
I'd done a good rough painting of the cats, but I hadn't yet added in any detail. When I started roughing in the leaves, I found little enthusiasm for it, so I deleted the layers and wondered what else I could do.
I live in cougar country. There's a running inside joke in this valley about how stealthy these animals are, that you may have never seen a cougar, but a cougar has seen you. So even though I can see a cougar's home environment by looking out my window, I googled cougar photos for ideas.
A lot of the photos I found showed cougars in the snow, and I realized none of my paintings suggest that environment. Even my Polar Bear and Snow Leopard paintings only have simple blue icy looking backgrounds.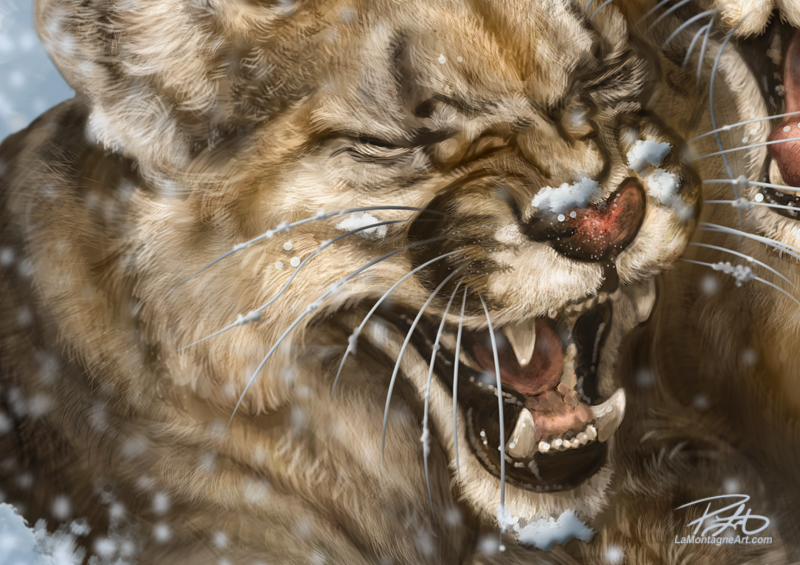 Once I started experimenting with the snow, the painting took on a whole new life. Not only did that environment make the image look brighter and more vibrant, but it became a lot more enjoyable to paint. I smiled a lot while working on this because the cougar cubs just seemed to be having so much fun. I realized that Snow Day was a much better title.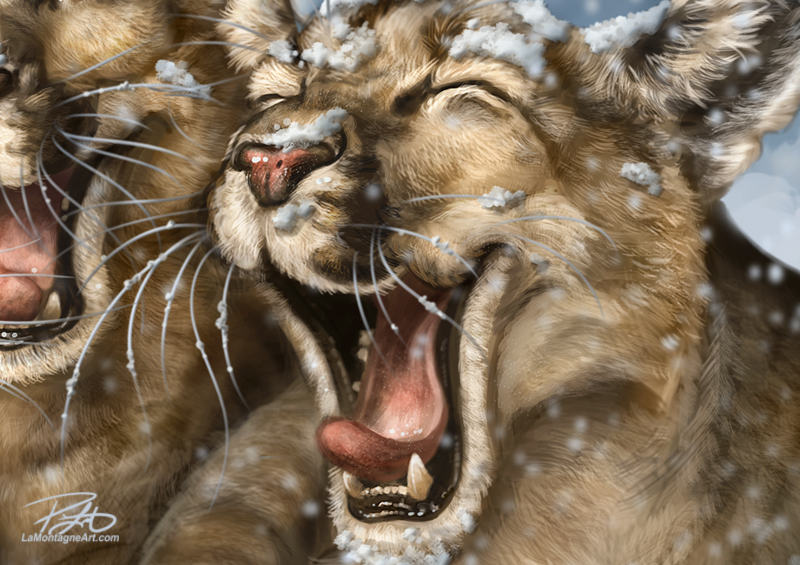 It was a challenge to add the snow on their faces and make it look like it belonged. I found images of golden retrievers playing in the snow to help me with that. It required experimenting with different brushes and shadow techniques to get it to look right, and I'm pleased with how it turned out.
This might not be the most fun I've had working on one of my whimsical wildlife paintings, but it's a contender.
Cheers,
Patrick
@LaMontagneArt
If you'd like to receive my newsletter which features blog posts, new paintings and editorial cartoons, follow this link to the sign up form.