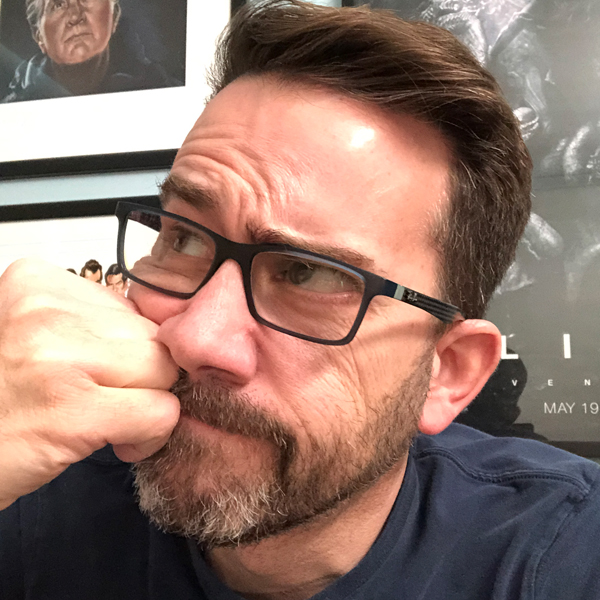 For quite a few years, I have fallen into a funk as winter rolls around. To take the edge off that, I've often painted portraits of movie or TV characters, personal projects for a break from the business stuff.
I'm doing pretty good this year, however, and haven't felt the need. The weather has stayed mild for longer this fall and I'm still on my bike most days, so I'm sure the exercise and sunshine help.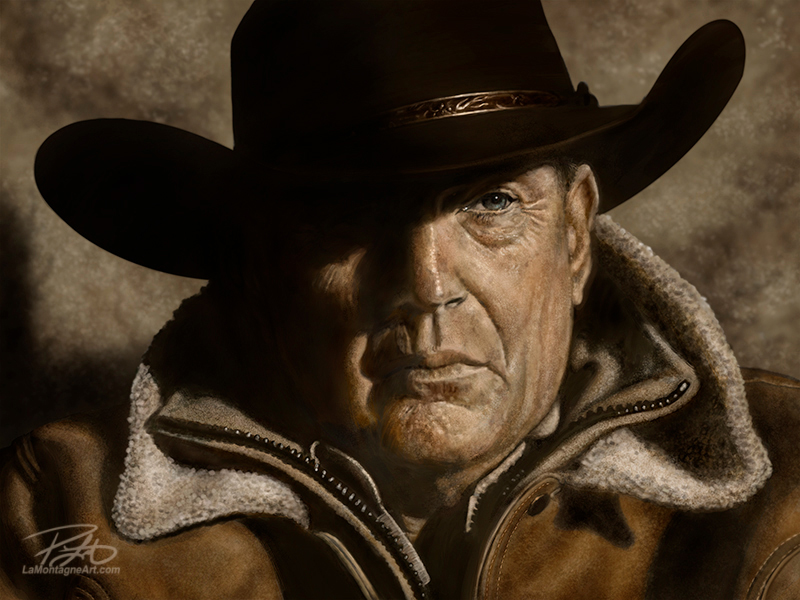 The last character piece I painted was John Dutton from Yellowstone two years ago. Even though I have a list of people I'd like to paint, it won't be this season. I'm still motivated to work hard painting whimsical wildlife, so I'll take it for as long as it lasts.
My latest commission should arrive on my client's door this week. I have one more Banff Christmas Market this weekend from December 1 to 3. After that, it'll be daily business stuff, editorial cartoons, and painting until the Calgary Expo in April.
But with more possible projects and ideas than time allows, I'm focusing on three main objectives this winter.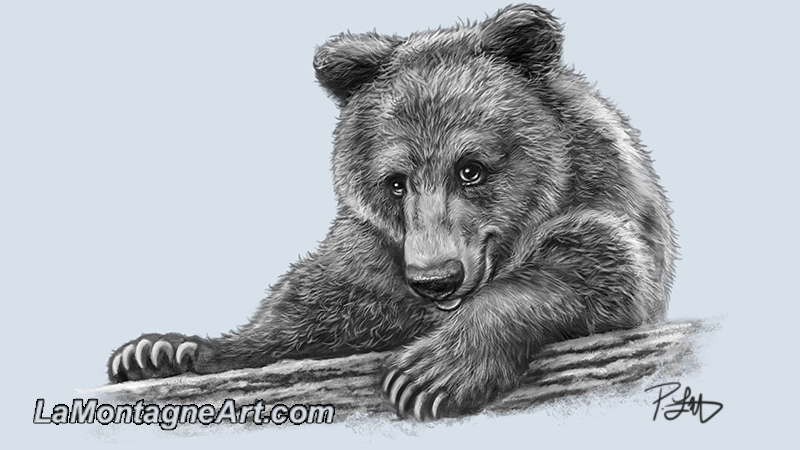 The first is the bear book. I've been actively painting new bears and writing content to accompany them. I finally got sick of my excuses and I'm seeing real progress and positive momentum rather than procrastination.
Though bears are my favourite animal to paint, and many people like those images, I have a growing list of critters I want to bring to life. Several of those ideas are ready to start, with composition layouts and reference set to go.
My second objective is attracting new licensing clients, so I'm building a new portfolio of work. Over the past year, I've found it incredibly frustrating to turn down new opportunities because some of their products conflicted with existing licenses. Two clients selling the same images on the same products is undesirable. It's already challenging enough that prints and stickers I sell often compete with my images on other products in the same venue.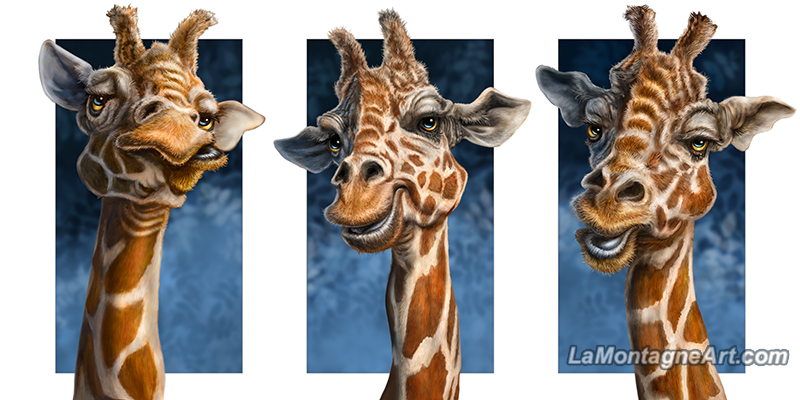 I plan to paint at least a half dozen new images I can shop around exclusively for new clients, and some I'll only offer as prints for now. All eggs in one basket is a bad idea at the best of times, let alone in this down economy.
The third objective is to create new paintings for puzzles. My first step into that world last year was successful, largely thanks to my subscribers embracing and supporting the initial pre-order. That large order and expense earlier this year was nerve-wracking, but as I write this, I only have eight puzzles left featuring the Sea Turtle and the Parrot. I sold the last Otter and Grizzly on Grass puzzles at last week's Banff Christmas Market, and I'm hoping to sell the rest at the same event later this week.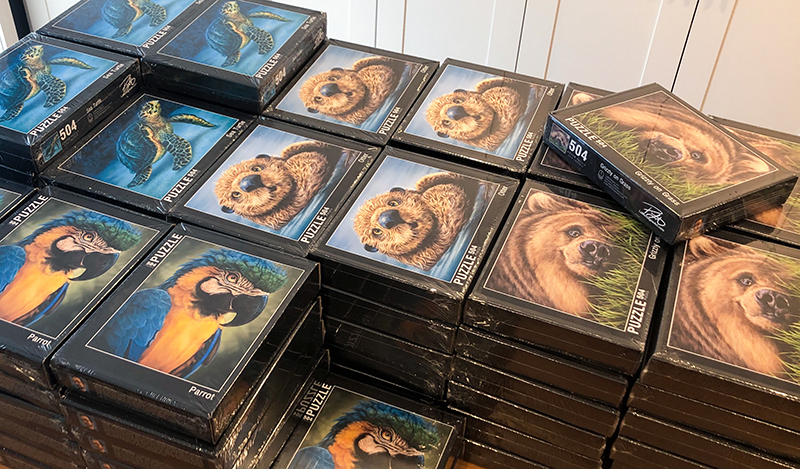 Though the first puzzles did very well, I won't print those images again, opting for new ones instead. Some will be more involved pieces featuring multiple animals, which means each painting will take more hours to create than one with a single critter.
The 504-piece option was popular, but several hard-core puzzlers have asked for 1000 pieces. Others have said they find the larger piece count intimidating and undesirable. I could go with half the order of one size and half the other, or a middle option of 672 pieces.
If you're wondering why the puzzle piece numbers aren't rounded to 500 or 750, it's because of the options offered by Puzzles Unlimited. I was pleased with their product and enjoyed working with them, so I'll go through them again for the next round. The company's owner recently wrote a very nice artist spotlight piece on my initial puzzles for their website. You can read it here.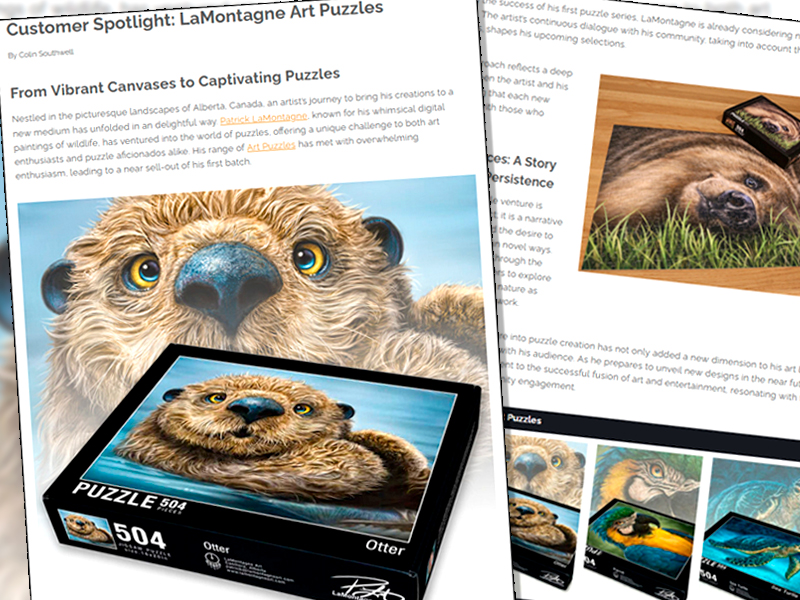 I'll again ask subscribers for their opinions on puzzle images and piece-count options in late January for another pre-order opportunity.
With my daily cartoon deadlines and only so many painting hours in a day, I'll be very busy trying to meet those three objectives in the coming months. Any new images I paint for puzzle consideration will also work for the new portfolio, as will any bear images I paint for the book. The trick will be maximizing the utility of each image to make the best use of my time.
A saying attributed to Lewis Carroll goes, "If you don't know where you are going, any road will get you there."
While I remain open to considering new opportunities and experiences, clear priorities will help me stay focused on where I want my career to go. And as the season grows darker and colder, plenty of work will hopefully keep the winter demons at bay.