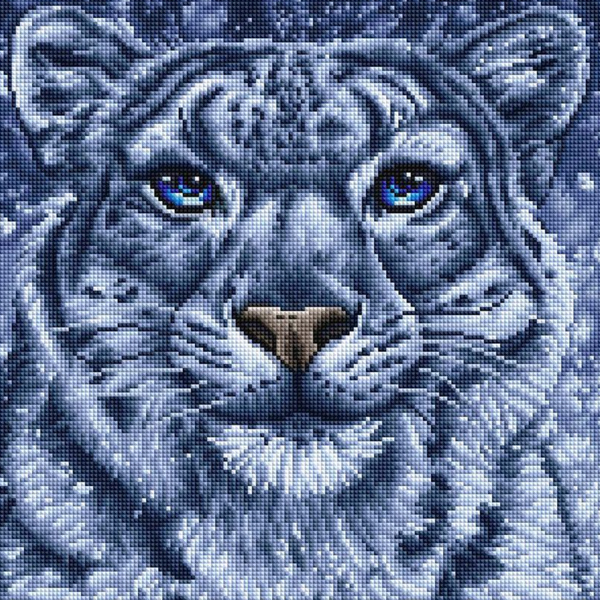 When Diamond Art Club approached me a couple of years ago to license my work, I only had a passing acquaintance with diamond art kits. I soon realized, however, that they were the leading company in the world for this exciting and popular creative hobby that's similar to cross-stitch or paint by numbers.
They've previously released my Otter, Smiling Tiger and T-Rex paintings as diamond art kits, and all three sold out quickly upon launch. As these are intricate kits and each requires manufacture, assembly and transport before they're available to purchase, it takes time to restock them. But over the last year, they've done so more than once and they've sold out again. As I write this , the Otter is currently available. You can sign up for an email notification on their site when the Smiling Tiger and T-Rex are back in stock.
I've heard from several Diamond Art Club customers who've told me how much they enjoyed putting the kits together and they've asked when more of my work will be available.
As with many licenses, I often know months before launch that a new design is on the horizon. It's an exercise in patience, because I can't talk about it until Diamond Art Club makes an official announcement.
I was thrilled to get an email this week from their Licensing Director letting me know I can post that two new paintings are launching for Black Friday. They're releasing a lot of art this week on their social media pages, so while I don't know when the second announcement is coming, and can't spoil their surprise, the first has been revealed.
From their Instagram page…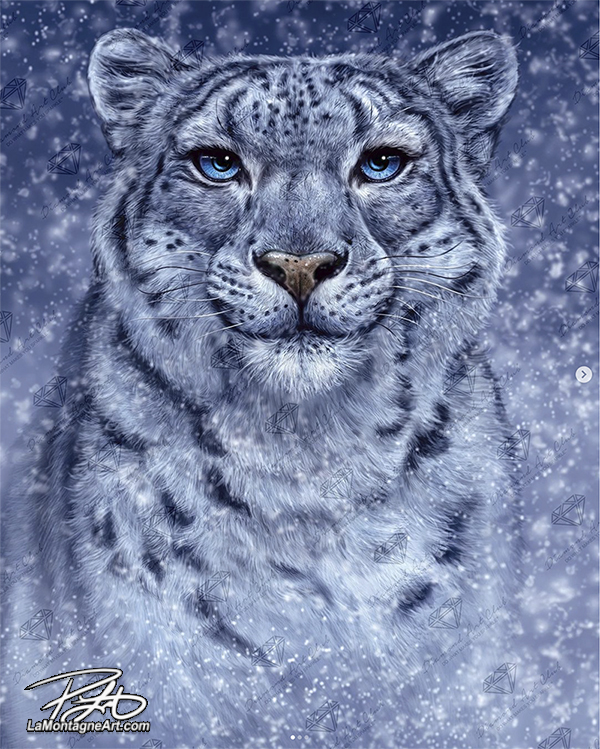 The Countdown is on! You've been eagerly awaiting the scoop, and the wait is finally over—Black Friday is going to be epic with 100 DISCOUNTED NEW DESIGNS just for you!
Circle the date: November 24th, 7:00 am PT | 10:00 am ET.
Diamond Members, you've got the VIP pass! Early Access kicks off November 23rd at 9:00 pm PT | 12:00 am ET. Sorry, Ruby Members, this one's just for the Diamonds.
See your way through a wintry storm with clear blue vision and an inner sense of strength. A thick, shimmering coat of fur notices every twitch in the wind and keeps you warm no matter the temperature.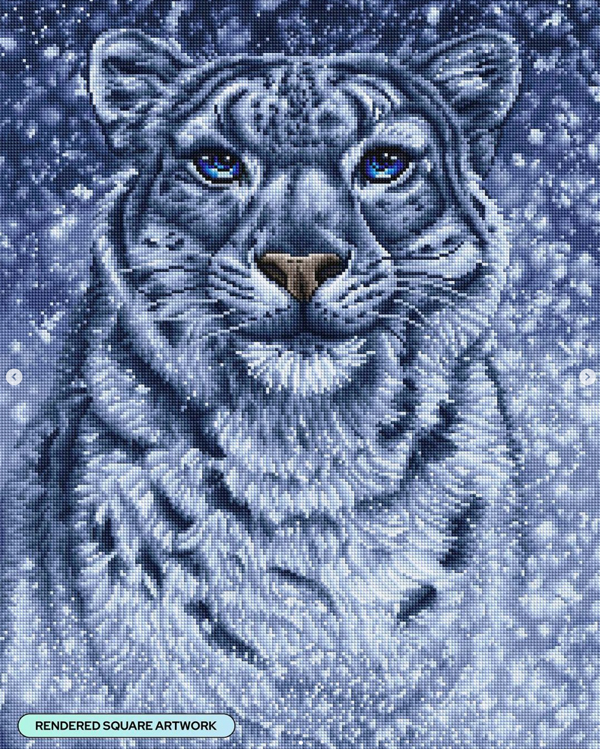 "Snow Queen" by Patrick LaMontagne available in 19.5″ x 25.8″ (49.6cm x 65.5cm) | Square with 28 Colors including 2 ABs and 1 Fairy Dust Diamond
Also available in 22″ x 29″ (55.8cm x 73.7cm) | Round with 28 Colors including 2 ABs and 1 Fairy Dust Diamond
Keep your eyes on Facebook and Instagram! Every hour from 8 am to 5 pm PT, we'll unveil a different sneak peek on each platform.
When it's go-time, head over to www.diamondartclub.com. These beauties are ready to fly into your cart—catch them before they vanish!
Both of this week's launches are two of my personal favourite paintings, and already bestsellers. If you want to find out more about their Diamond Insider Rewards program, click here.
For my second image they're releasing this week, you'll need to follow Diamond Art Club on Facebook and Instagram.
Cheers,
Patrick
EDIT: Here's the second one, released a couple of days after this initial post.