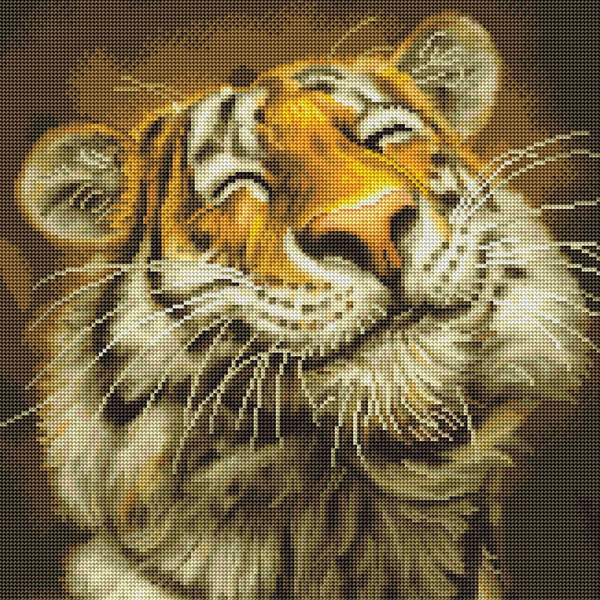 Diamond Art Club has the worldwide exclusive license for most of my work on diamond art kits, and I've been thrilled with what they've done with it.
To create a diamond art kit from a detailed image like mine, designers need to convert a painting into an entirely new format, a kind of blend between paint by numbers and cross-stitch.
I've checked out their competitors, and Diamond Art Club's kits are the best I've seen. Clearly, their customers agree as they have a massive, devoted following.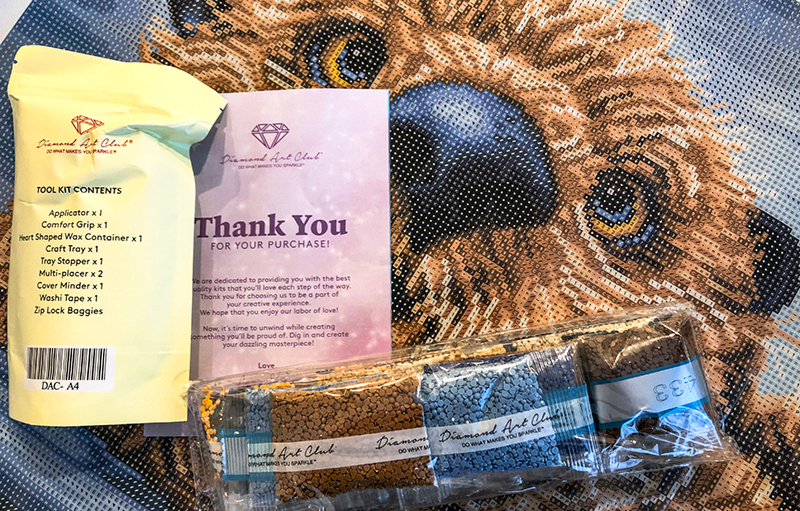 The Otter was my first painting they launched last year, and that kit sold out in the first week. They released the T-Rex at the beginning of January this year, and that kit sold out, too. While the Otter is back in stock, I don't know when they'll restock the big dinosaur, but if you follow this link, they'll let you know. Once on the site, make sure you select your country at the top right for pricing in your currency.
Others are coming this year, but I can't talk about those yet. Their surprise announcements are always fun, anyway.
This brings me to the latest announcement yesterday. One of my most popular paintings, the Smiling Tiger is now a diamond art kit, and they'll release it into the wild on Saturday, February 4th!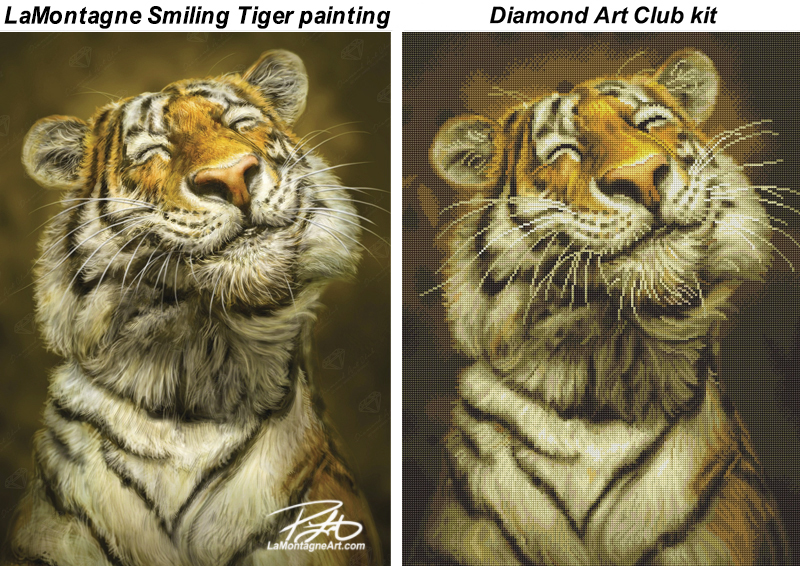 This kit is 20" x 27" (50.7cm x 69 cm) Round with 37 colours, including 2 Aurora Borealis colours. Diamond and Ruby members have a 30-minute early access window Saturday to shop the newest releases at 9 am PST / 12 pm EST, then general release will follow at 9:30 am PST / 12:30 pm EST.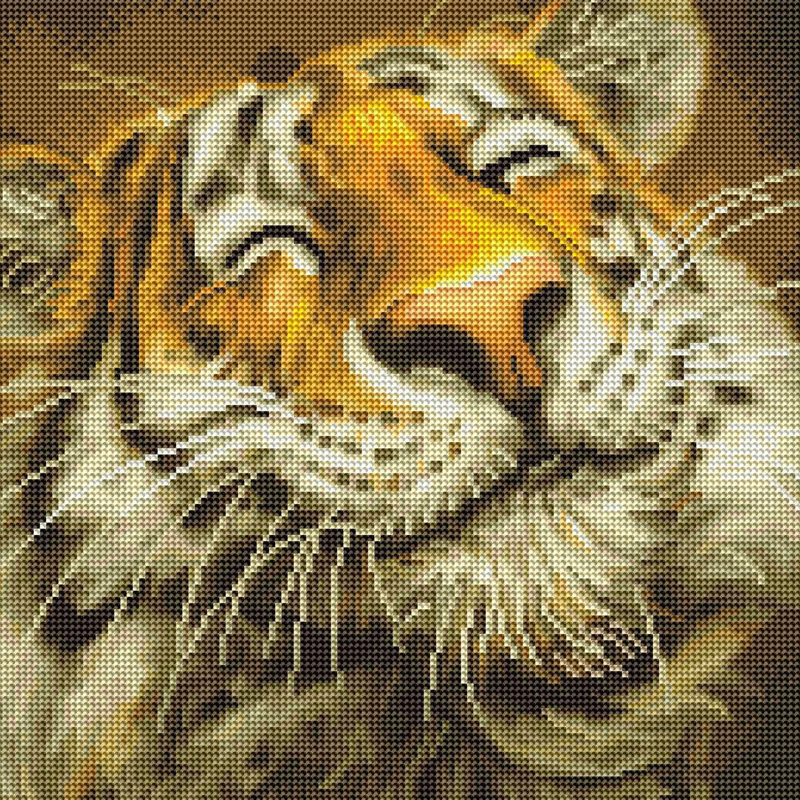 One of the great benefits of licensing is that it introduces my work to a whole new community and audience. I've received a lot of positive feedback from folks who have bought and enjoyed these kits and many of them have become welcome subscribers to A Wilder View.