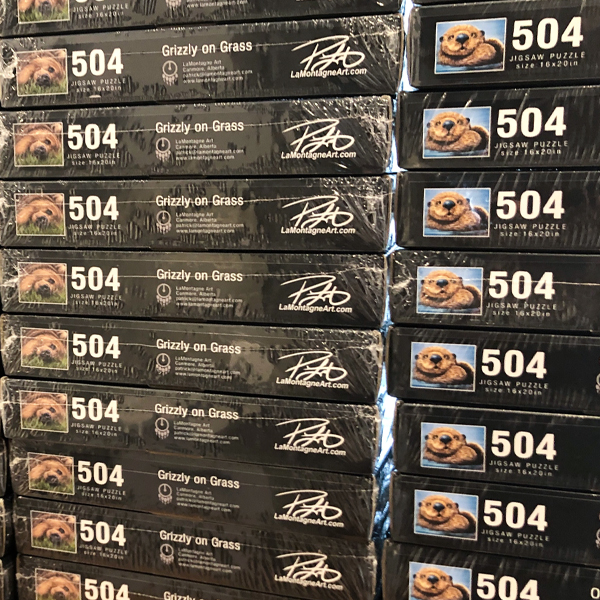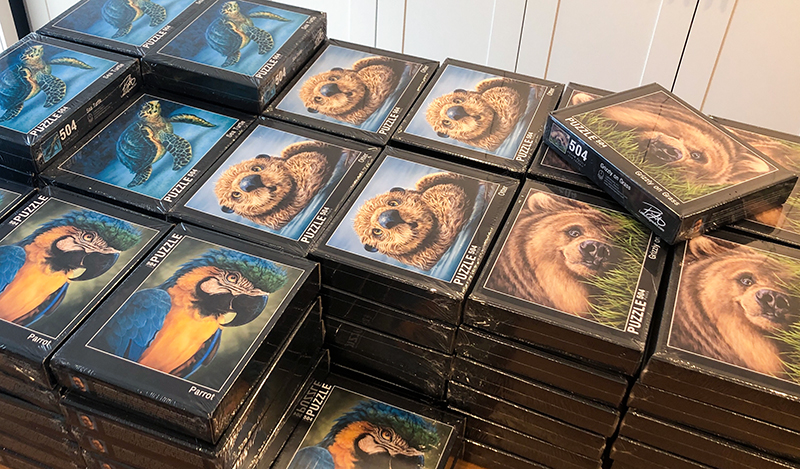 My first puzzle order from the manufacturer was bigger than planned because I sold more in the preorder than expected.
I had been forewarned to anticipate four weeks minimum for manufacture and shipping. So when I launched the preorder with A Wilder View subscribers, I erred on the same side of caution and said four to five weeks until they arrived at MY door, then shipping time after that. I ordered on February 21st, estimating delivery between the 18th and 25th of March.
Three large boxes arrived last Thursday, just nine days after I ordered them. I emailed Puzzles Unlimited to thank my sales contact for such excellent service. She said orders were moving quickly through the factory these days, but she always pads delivery estimates to anticipate issues.
I offered, "Given the shipping delays of the past three years, who can blame you? Better to underpromise and overdeliver."
"Exactly!" she replied.
I had checked, double-checked, and triple-checked for typos and errors on the box design before signing the order approval, but there was still that nervous moment inspecting the actual puzzle, followed by a sigh of relief. I love the design and wouldn't change a thing.
Because their early delivery made me so happy, I wanted to pass that on to everyone who trusted me and supported this endeavour. So, with bonus vinyl stickers attached, I began my local deliveries the next day and got most of those done. On Saturday, I dropped several orders at the post office and completed more local deliveries. By Monday afternoon, all orders had been shipped or delivered, except for a couple of people who asked for later delivery.
So if you haven't received yours in the mail, you soon will.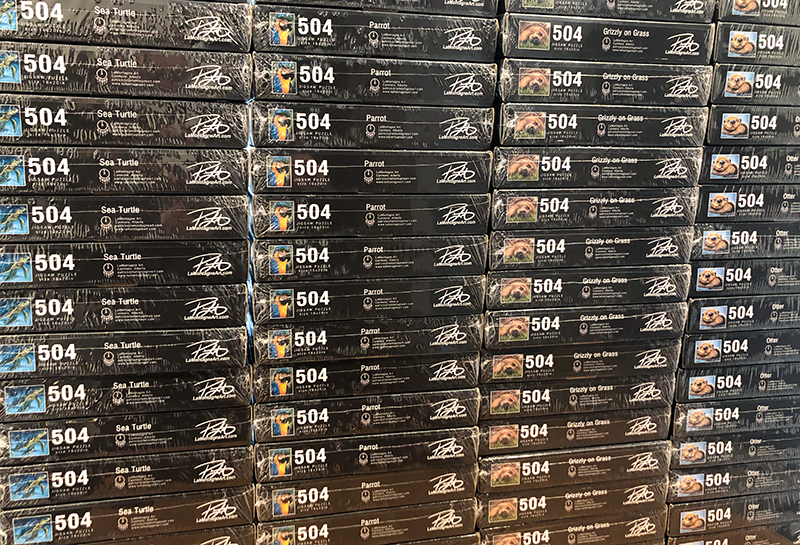 This whole experience was a lot of fun. First, Shonna and I enjoyed assembling the test puzzle over the holidays. Then, polling my subscribers to vote for their favourites so I could choose my first four puzzle designs worked out great. Then there was the back and forth with the manufacturer to finalize the design, and each new rendering was a gift.
Not to mention how much I enjoyed the enthusiasm with which many of you placed your email orders.
I was nervous ordering and paying for all of these, but the preorders made it much easier as most of these puzzles were sold before I got them. The remaining stock is for the Calgary Expo at the end of April.
I really want to crack one of these open and put it together, but with paintings in progress and Expo on the horizon, I've got too much on my plate. But if I've got one left in May, I'm looking forward to it.
While putting together the Grizzly on Grass over Christmas, I complained to Shonna that I was sure a piece was missing. I said that about five times. But they were all there, so obviously, I'm a better painter than puzzler.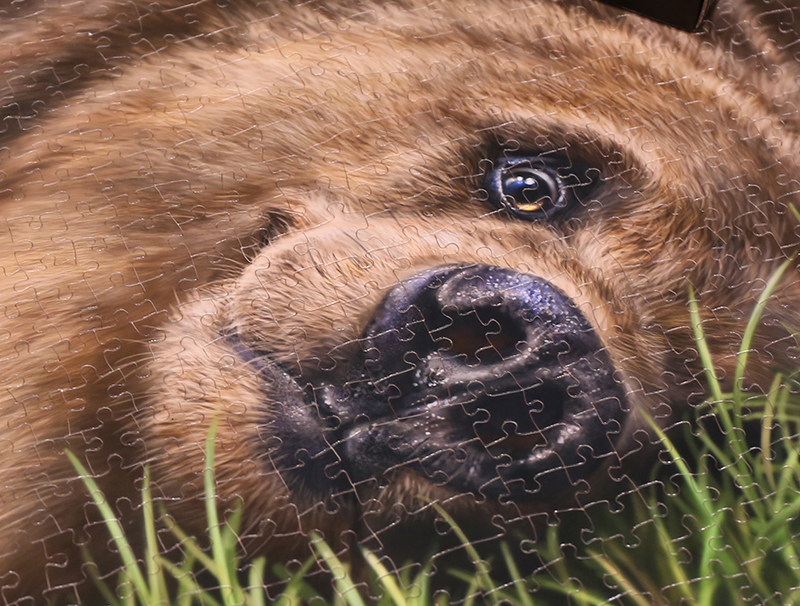 Though I won't be assembling another one myself right now, feel free to share your own fun with me. I would love to see your puzzles in progress and hear your feedback.
Thanks for making my first signature series puzzles a success. I can't wait for the next designs.
Cheers,
Patrick