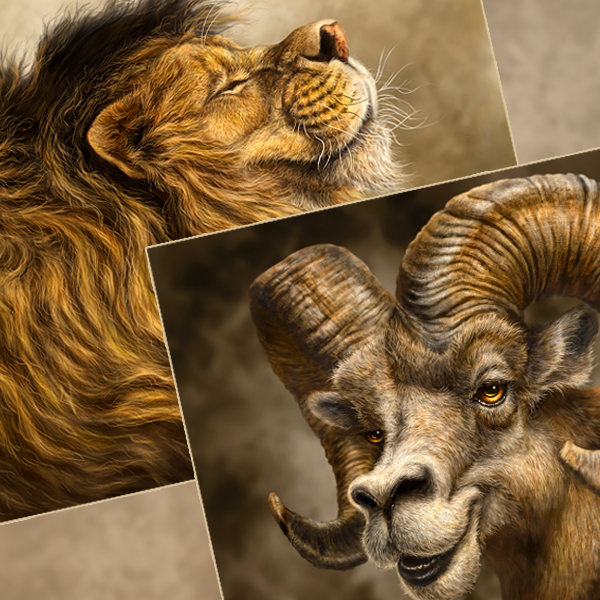 It's always a thrill when the first prints of a new painting arrive on my doorstep, even better when it's more than one. So it's my great pleasure to announce the first printing of The Brazen Bighorn and The Smiling Lion, now available as 11″X14″ poster prints in the store.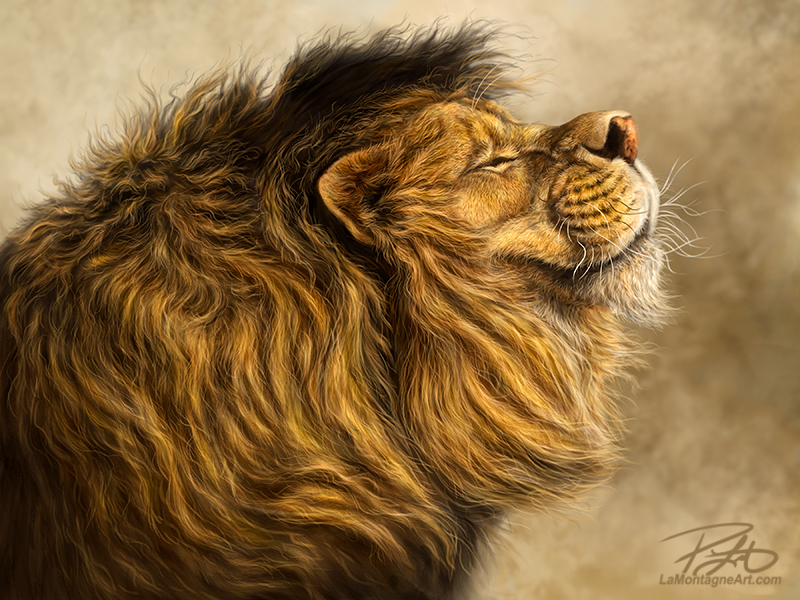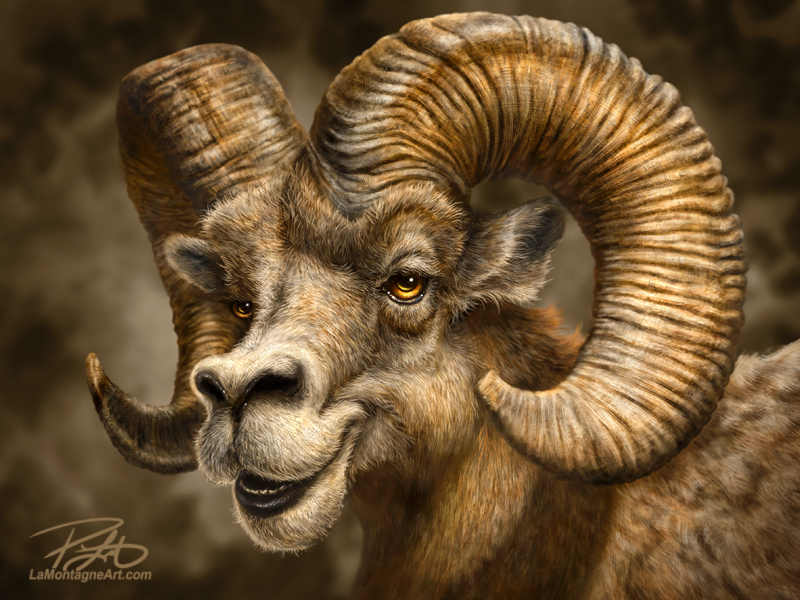 The Toronto and Calgary Zoos placed two large print orders recently, eating up a good chunk of my inventory. I am most definitely not complaining, quite the opposite. The Toronto order has already arrived, and I'll be delivering the Calgary order first thing this week, which gives me a welcome excuse to take some fresh reference photos.
Between the zoo orders and those who took advantage of the free calendar with every order of two prints, I had to label a handful of prints as TEMPORARILY SOLD OUT for the past week. But with quick production and delivery from Art Ink Print in Victoria, I'm pleased to say that the Snow Leopard, Kodiak Cub, Otter, Sire, and Smiling Tiger prints are back in stock.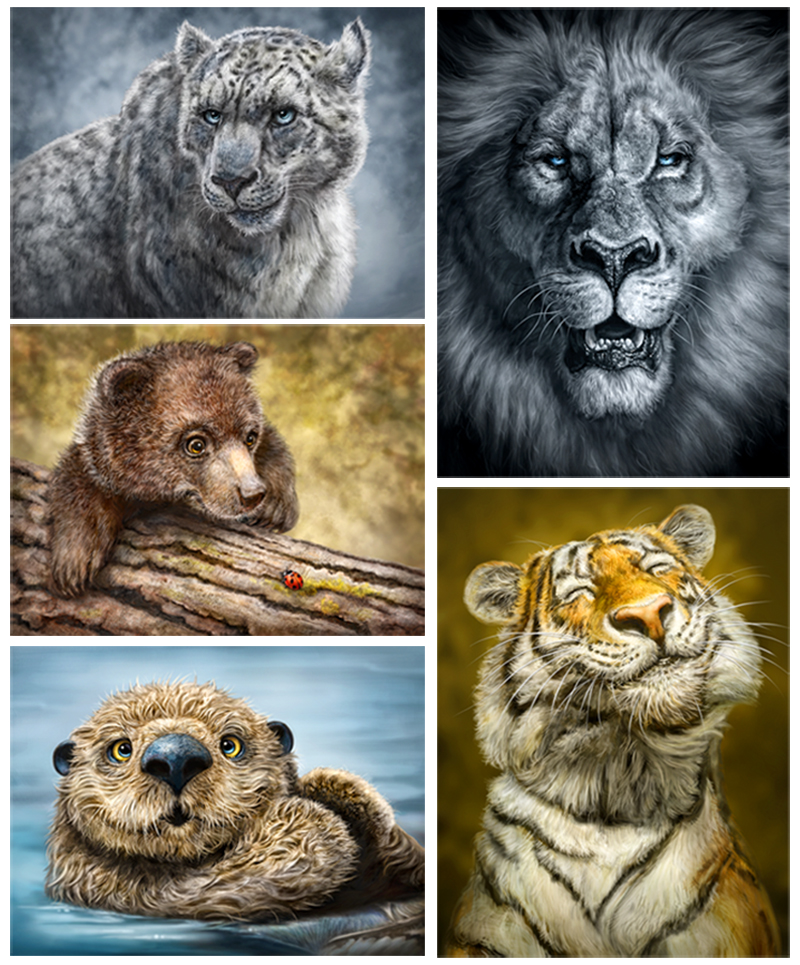 I've enjoyed creating each of my paintings over the past 12 years, but I'm always painting new ones. My very first whimsical wildlife piece, the Grizzly I painted in 2009, is still a fan favourite. Unfortunately, while some prints remain popular for many years, others don't perform as well as I'd like in the online store. So from time to time, I need to make room for my new work to have a chance to shine.
Recently retired prints are the Amur Tiger, Happy Baby and Lion Cub.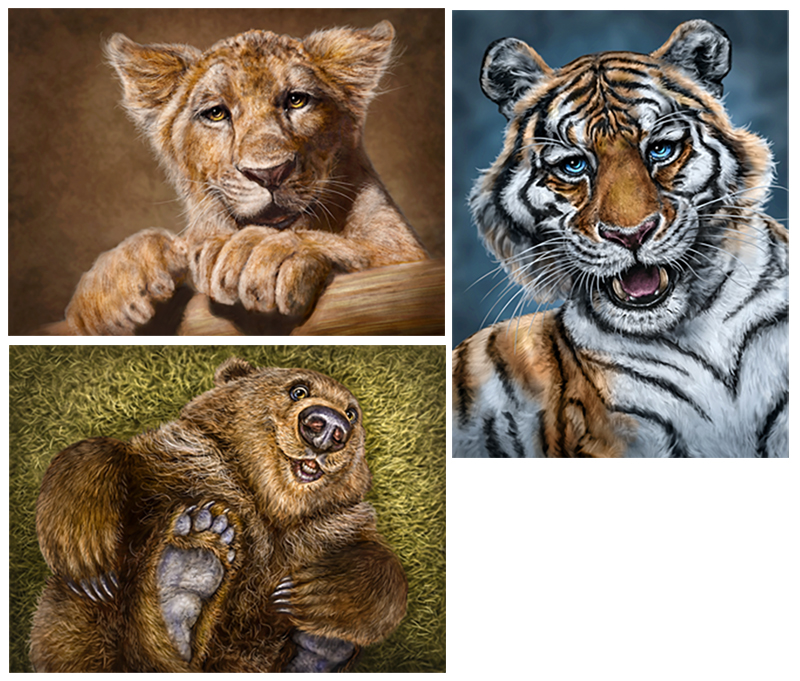 These retired images only apply to the prints in my store. Some of these, and other retirees are still popular in zoos and Discovery Wildlife Park, and they can order them when they like. And my entire catalogue remains available to my licensees for their products.
As a result of the zoo orders coming at the same time as my recent 'buy two prints and get a free calendar' promotion, a couple of people were unable to get the prints they wanted. So I was happy to extend the promotion to them until items were back in stock.
But, let's extend that for everybody. If you buy two or more prints in the online store by 4:00 (MST) on Tuesday, August 3rd, I will include a free Wild Animals 2022 calendar with your order.
Any questions, ask me in the comments or send me an email.
Cheers,
Patrick