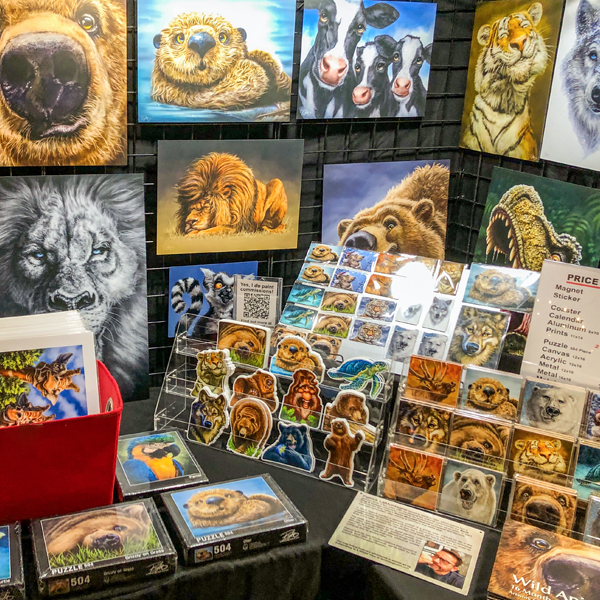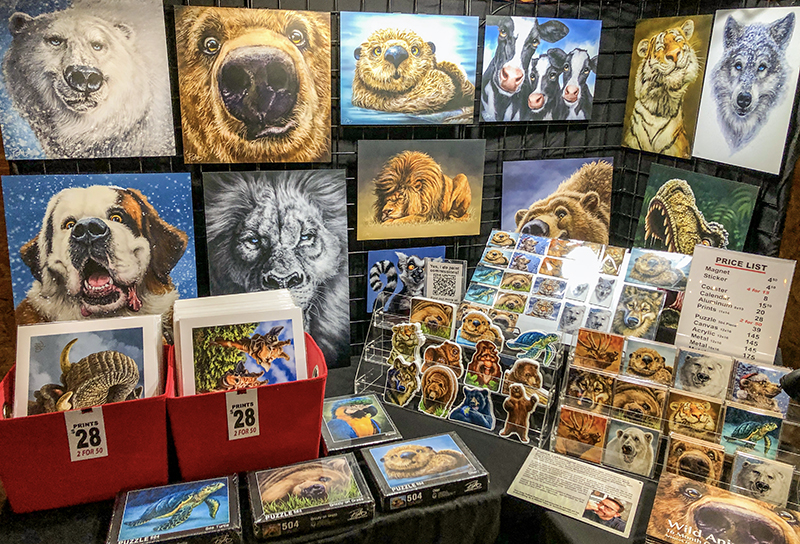 Trade shows and gift markets share similarities, but each is unique. Many vendors travel from one to the next each season. They know each other as coworkers and are on familiar terms with the organizers in different towns and venues. I always learn a lot from talking with these more experienced vendors, and I haven't met one yet who wasn't willing to share helpful information.
Because of my daily editorial cartoon deadlines, I can't be away all the time going from market to market selling my prints, stickers and other licensed products. That's not an issue for me, as I don't want a life on the road.
I'm content working at home alone, getting up early each day, drawing cartoons, painting my whimsical wildlife, and doing all the other stuff that supports my self-employed artist lifestyle. But the occasional market weekend is good for me and my business.
As I wrote recently, I applied for the Banff Christmas Market at Warner Stables and was accepted for two of the three weekends. The first was this past weekend; I've got another December 1-3. Not having the middle weekend meant tearing everything down Sunday evening so I can set it all up again in two weeks, but it's good experience and an opportunity to tweak my setup. I'm putting a positive spin on it, dammit!
Without boring you with a play-by-play, this first weekend was a good market. The event is well organized, I was happy with my booth placement, and it's a venue with a lot of warm seasonal character. Of the several tents and buildings with vendors, mine was in Evergreen Hall, which is normally a horse barn/stable, so my own lighting was a necessity. Thankfully, I now have a good mix of lights and was able to feature my work well, though I had to add an upright LED lamp to shine on my print flip bins. It was effective.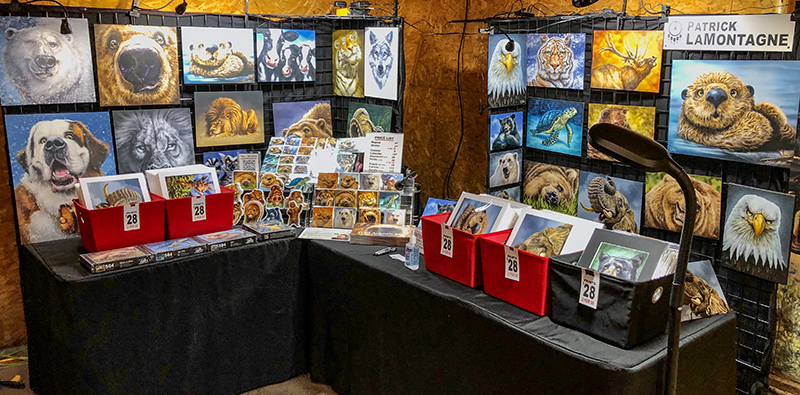 You'll have to forgive the blown-out sections of these photos where my phone camera overcompensated for the low light/spotlights.
Though a strong Chinook wind blew through the valley all four days, the weather was ideal for this time of year. I don't miss living in Banff as Canmore is better suited to our lifestyle, but I enjoyed the old neighbourhood scenery for a few days.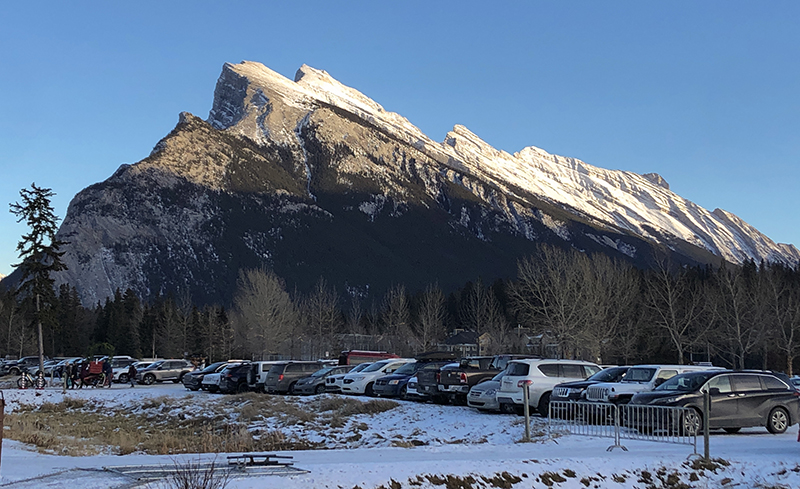 The vendors around me were friendly and fun to talk with, and since my booth for the next weekend is right beside the one I just vacated, I look forward to seeing these folks again soon.
The crowd was a good mix of tourists and locals alike, and it was fun introducing them to my funny-looking animals. Quite a few subscribed to A Wilder View, and several others told me they already follow my work and like getting my emails.
Several people recognized the art from other places, having either seen or purchased it from The Calgary Zoo, Discovery Wildlife Park, Stonewaters, Art Country Canada and Branches Marketplace. Others have bought my licensed products elsewhere.
One of the things I love about this valley is how friendly and accommodating it is to dogs. I'm a sucker for a four-legged fuzzy face, and many brought their furry family members with them. I was happy to meet them all, including this wide-eyed pup.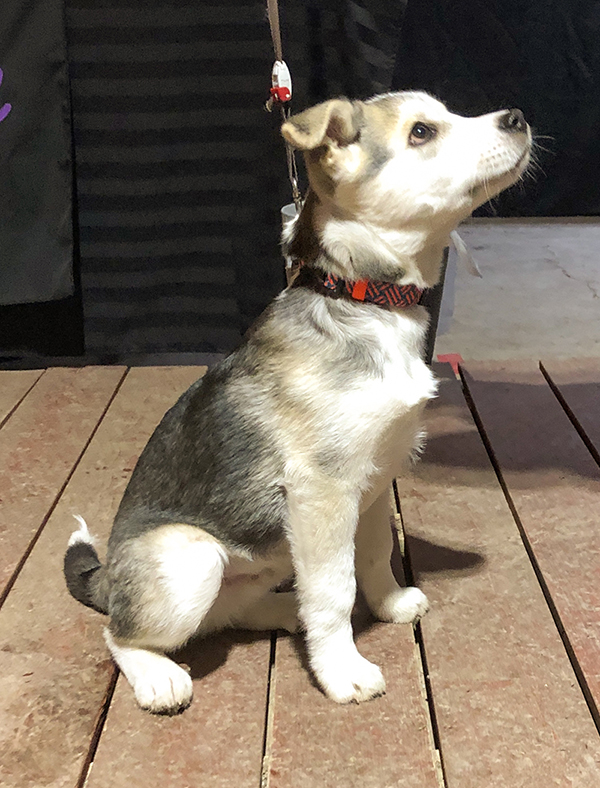 Of course, my whole reason for attending the market was to sell my work, and sales were very good. Over three days, more than 7000 people came through the venue. Though it came and went in waves, it was a steady stream of people, likely because they admit 100 an hour via timed ticket sales. Once you're in, however, you can stay as long as you like.
Every event has hiccups, but the organizers were friendly and approachable and handled any minor issues I encountered or heard about well. I'll apply for this event again next year and hope to get all three weekends.
For now, I've counted and reorganized my stock and hardware, ready to set up again next Thursday for the third and final weekend of the market. I sold out of a couple of prints and one coaster design, but I still have plenty of stock and a large variety of available images. I know Saturday sold out quickly for this past weekend, so if you plan to attend, get your tickets early.
I hope to see you there.
Cheers,
Patrick