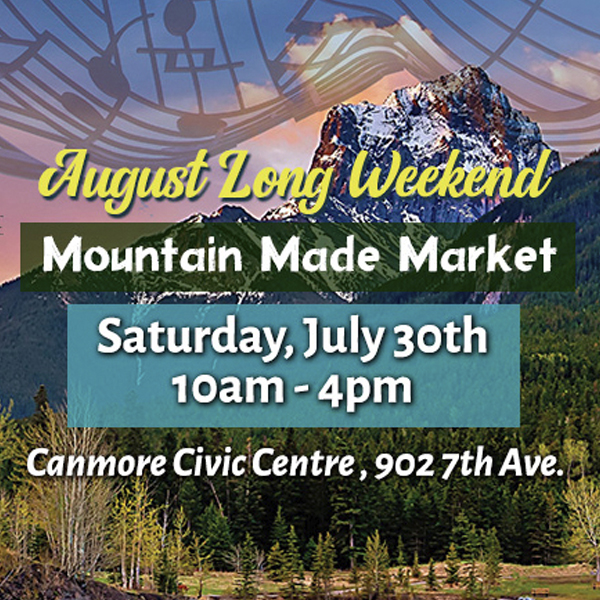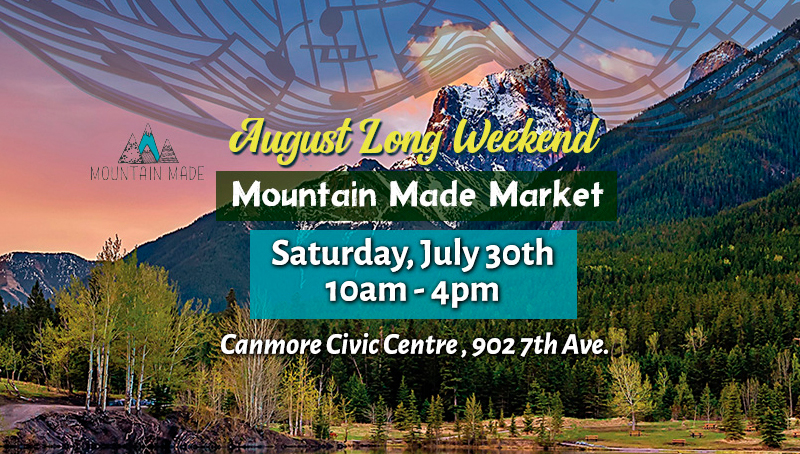 It's that time again, another long weekend Mountain Made Market this Saturday at the Civic Centre, downtown Canmore. There will be 25 vendors inside and out, specialty foods, arts & crafts and live music. The Canmore Folk Fest also returns this weekend, so downtown will be a hopping place. With Main Street closed for the summer to motor vehicles, there's plenty of room to move about, see the sights and enjoy the atmosphere.
As I don't do the regular market circuit, I haven't got a big tent, so you'll find me just inside The Civic Centre in the main foyer. I'll have plenty of prints, including the latest releases, 2023 calendars, coasters, magnets, aluminum art, canvas, stickers and more. So come on down and support local art and artists!
Hope to see you there.