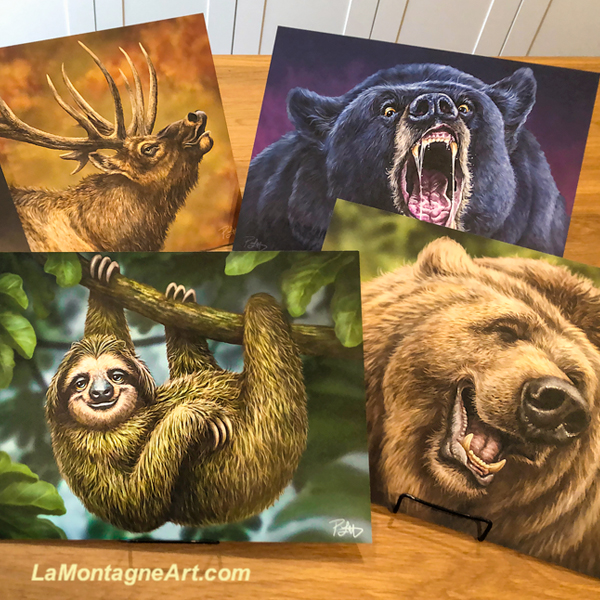 Despite a few last-minute details, I've finished most of my prep for the Calgary Expo, including some stranger preparations most people don't think about, like spraying my tablecloths and grid wall fabric with a fresh treatment of fire retardant. It's like any other kind of insurance or safety requirement; it seems unnecessary until somebody checks or something bad happens.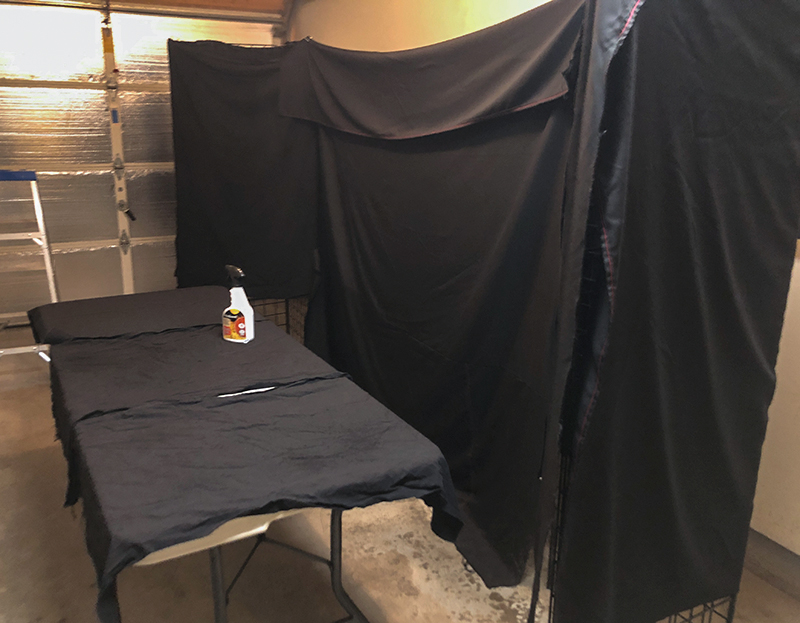 They forewarn vendors about the regulations and that the Fire Marshal is on scene at this event, so better safe than sorry. Last year they stopped at my booth and asked if my lights were halogen. Thankfully, I was using LED bulbs.
At several shows, I've often heard some vendors express relief at getting just enough sales to cover their booth cost. But that's only a small part of the expense of an event like this.
The Calgary Expo sees 90,000 people over four days; it's a big show with over 800 exhibitors. My corner retail booth costs over $1200. Electrical power is $135.00, parking for five days is $66, and my hotel for four nights is over $600.00.
Liability and booth insurance for this one event is $88. I write my mileage off over the year, so I don't consider gas in my show expenses, but depending on whether you bring your food or eat at restaurants, that can add up.
My equipment and display hardware are multiple-year expenses, so I don't calculate that per show. But even before I stock the booth with stickers, magnets, coasters, prints, puzzles, aluminum, canvas and metal prints, my corner retail booth in the Exhibition Hall at the Calgary Expo costs over $2100. I don't make any money at this show until I've sold that much.
Even then, every item I sell has a cost. Professional printing, cellophane sleeves, backer boards, artist bios and shipping are deducted from each print sale before there is a profit—the same for other products.
But a show like this one is well worth the investment.
"What's new this year?" is something I hear a lot at Expo.
I'm always painting new images, so I invite people to scan the walls and flip through the bins because that's the best way to discover the latest pieces, and sometimes they'll find one they didn't see last time.
But with quite a few new poster prints this year, here they are. They're each hand-signed, and 11"X14" which includes the white border. It's an easy to find size at most stores that sell frames. The title, website and signature stamp are not on the actual print. The following paintings were not available at last year's Expo.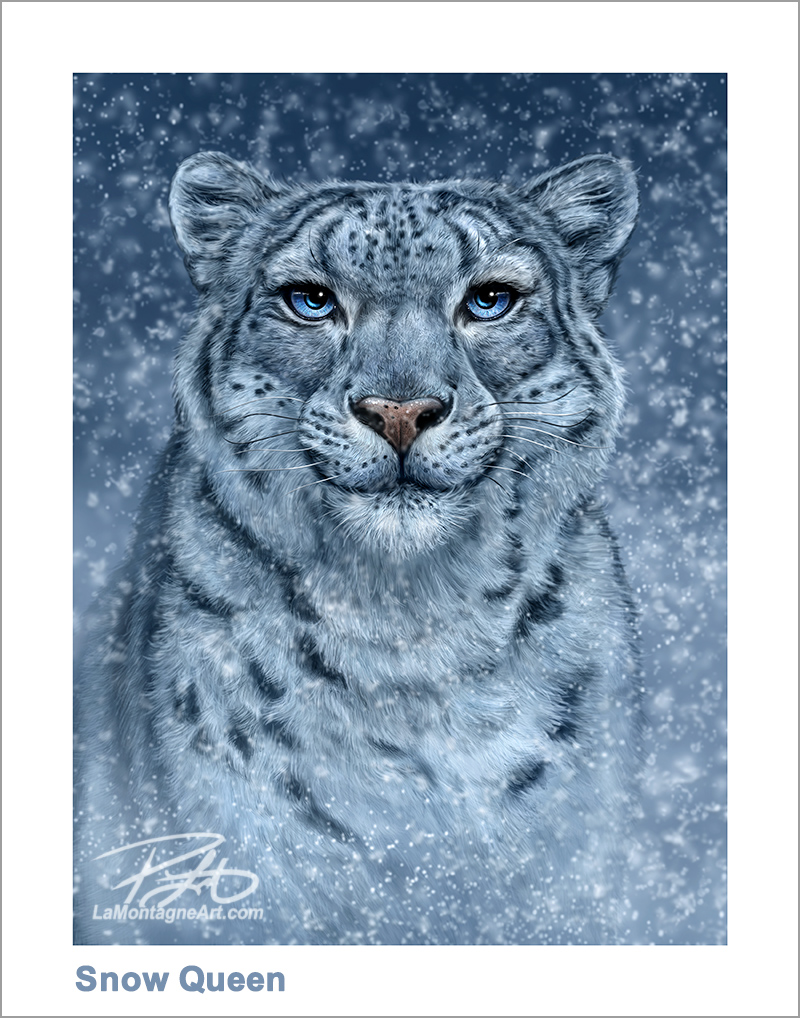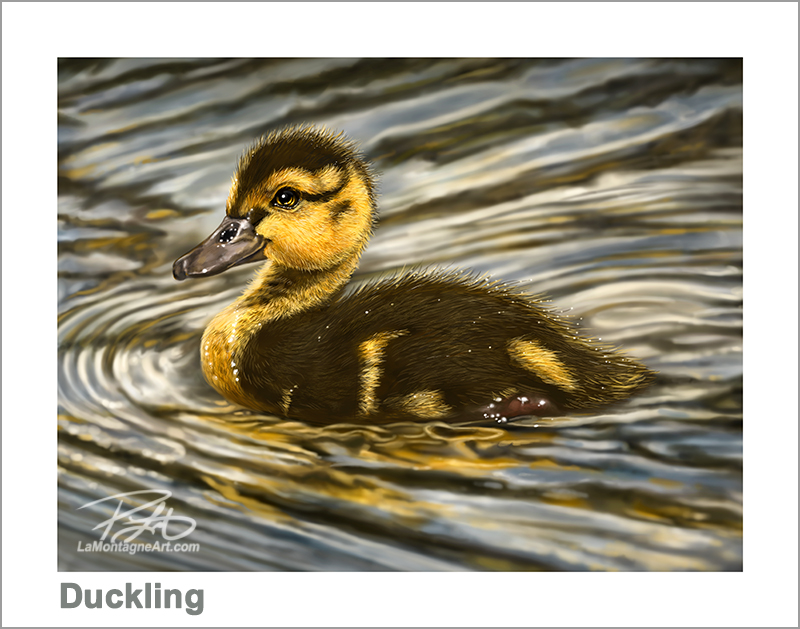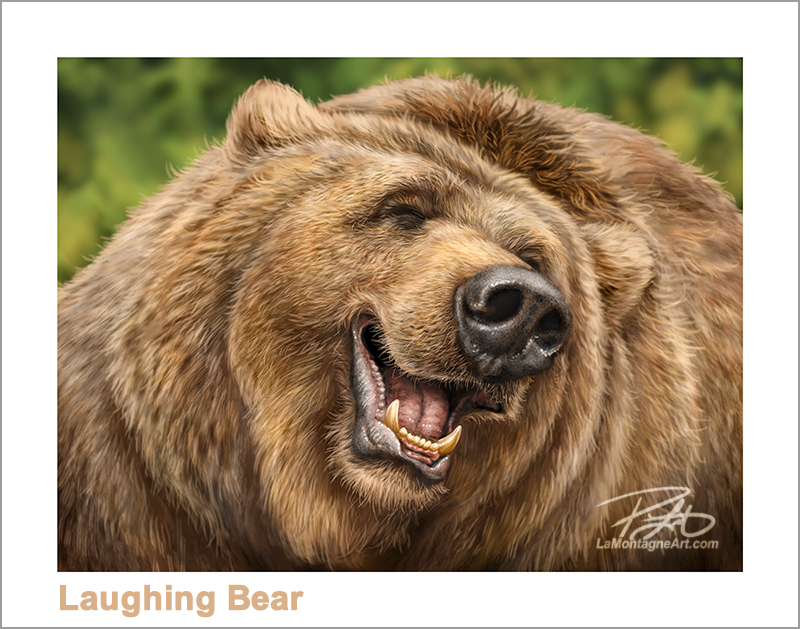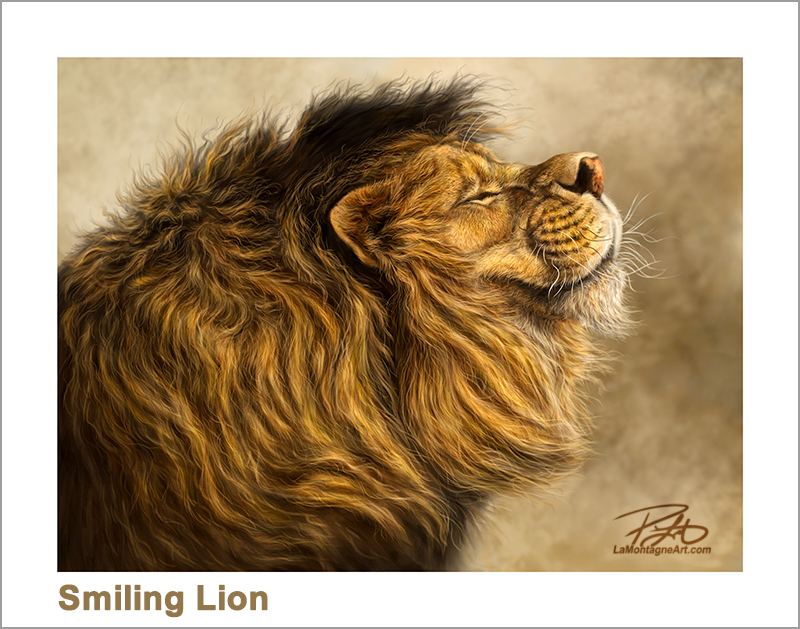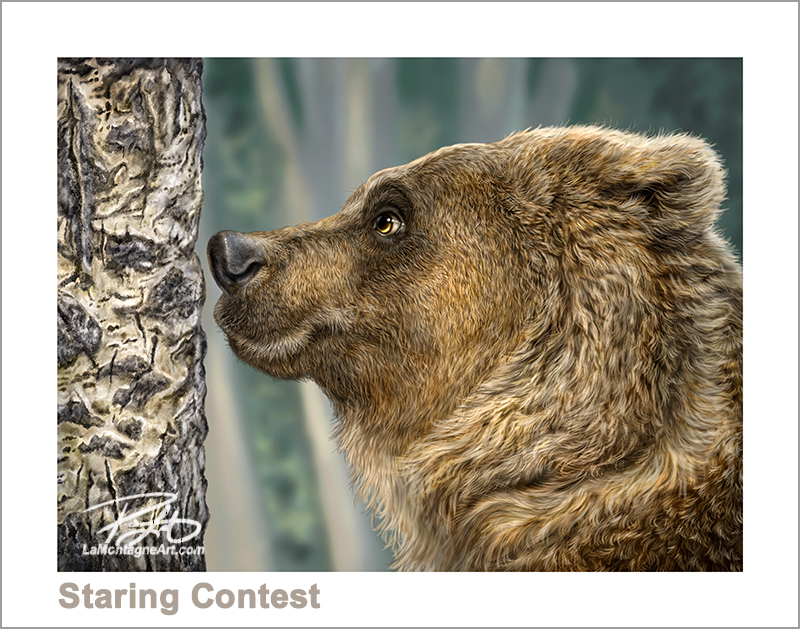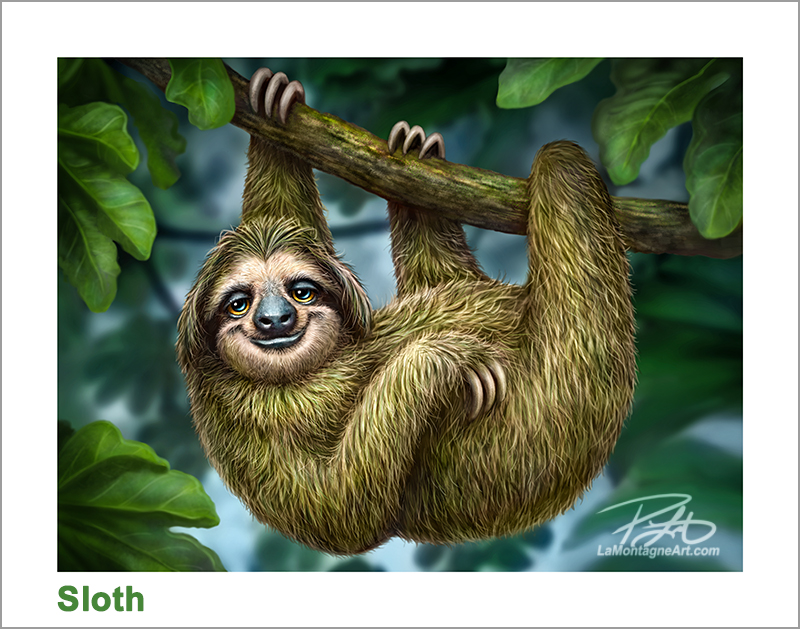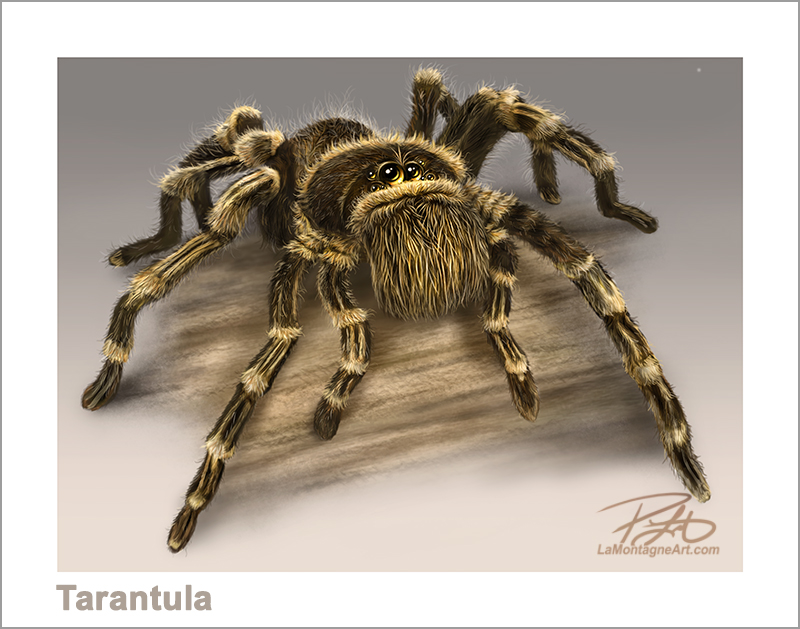 While the Tarantula and Angry Bear might not appeal to everybody, I ordered those prints specifically for this event. If there's an audience for these paintings, it will be at The Calgary Expo. I'm looking forward to the reaction, as I like both pieces.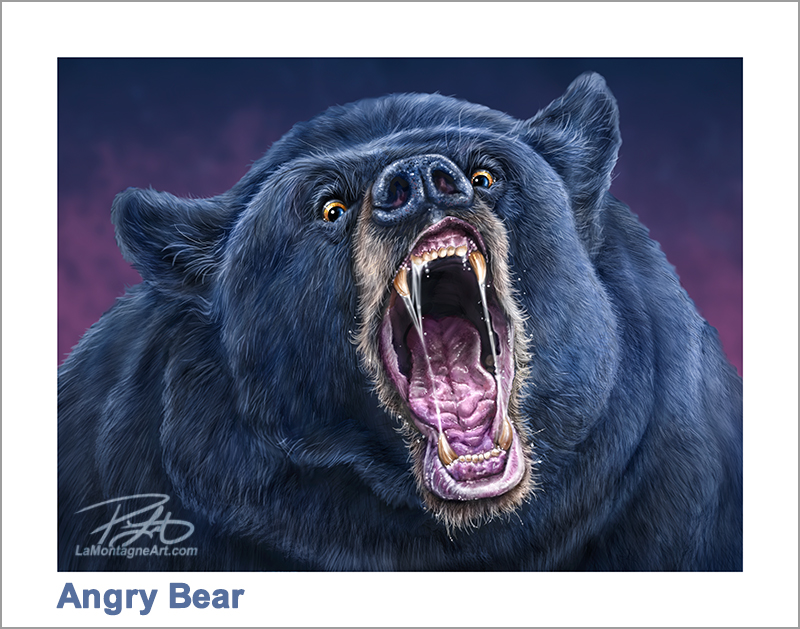 For many of my paintings, it takes some settling time after I complete them before I know if I really like them. Of these most recent paintings, I realized that Bugle Boy, my painting of a bull elk, might be a personal favourite. I don't know if it's the texture I painted in his rack, the personality or the colour, but I loved seeing this piece in print, and I hadn't expected that.
It'll be interesting to see if it resonates with anybody else.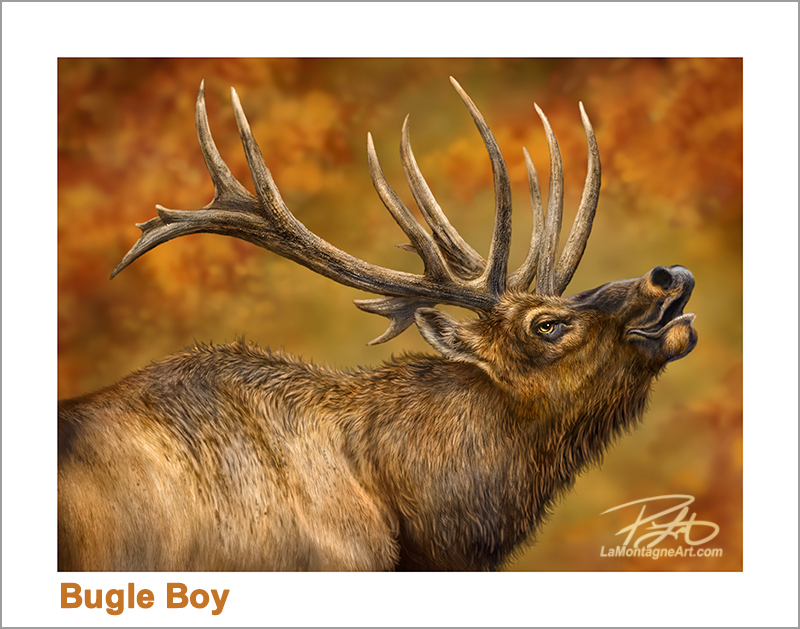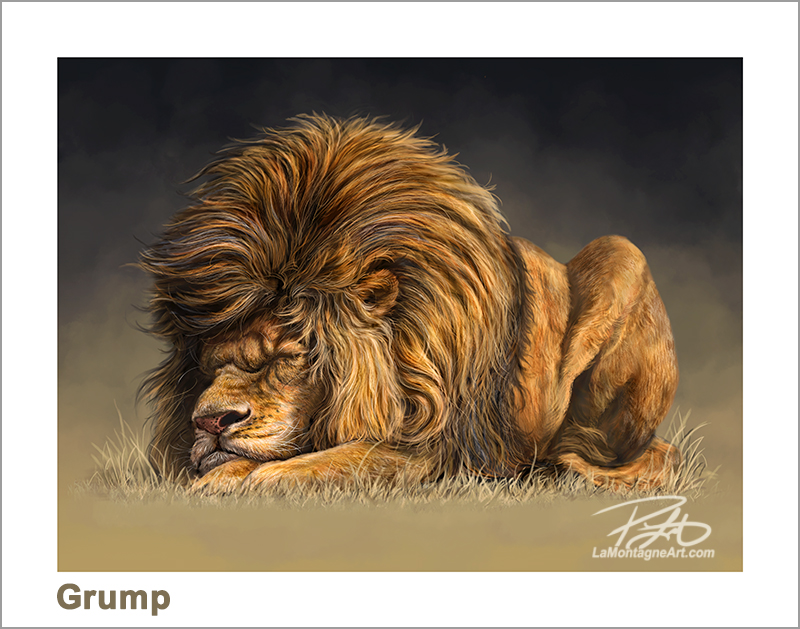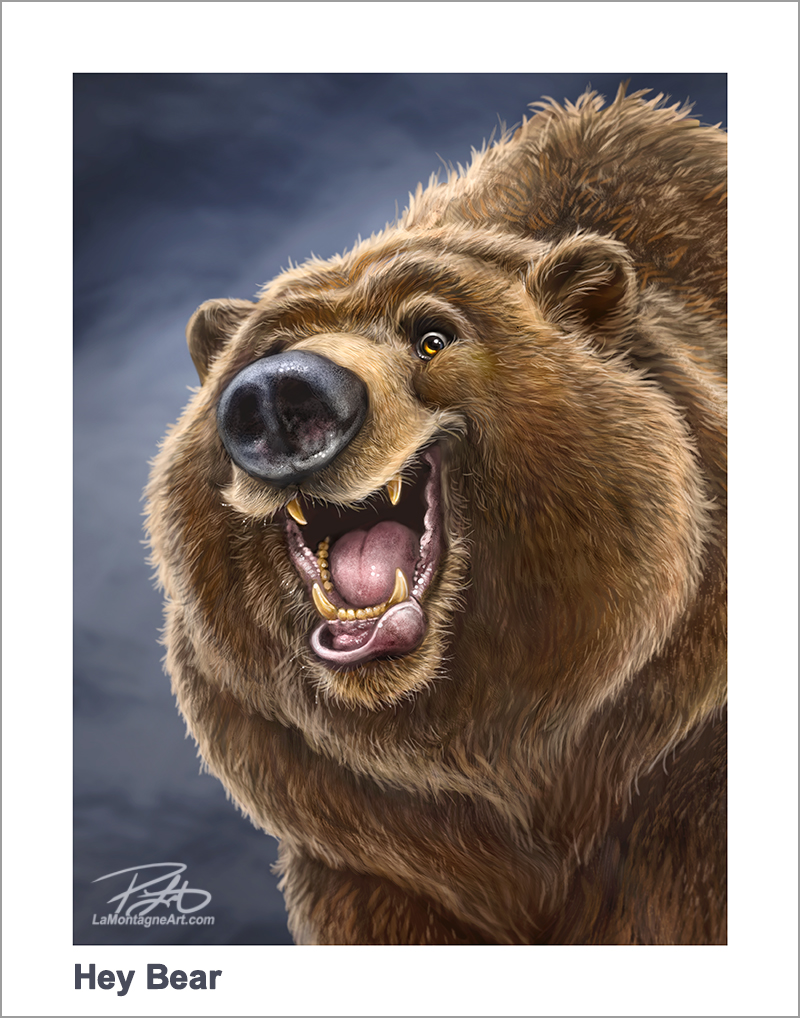 I've only got a few canvas prints this year, but a couple of dozen matte metal in 12"X16" and 18"X24". Because I already had a nice selection of those in my inventory, I only ordered five new ones on 12"X16" metal. I can, however, custom order any of my paintings on metal or canvas at any time, in a variety of sizes.
I'm a much better painter than photographer, so the print colour, clarity and detail are always much better in person than in photos. Here are the new 12″X16″ metal prints, ready to hang.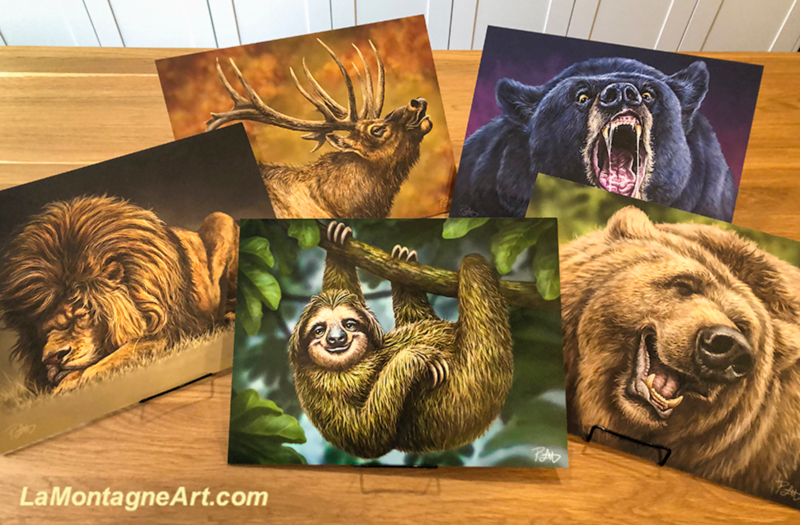 Many people buy four-day passes for this show, but others come for only one day. Saturday is the leader when it comes to crowd volume and sales. All four days are usually good, but I'm trying out some daily specials for the other three this year.
DAILY SPECIALS
Thursday: A free high-quality vinyl sticker with every print purchase.
Friday: $20 OFF any matte metal or canvas print.
Sunday: A free gift with purchase of $25 or more.
Of course, if you're a repeat customer, you can mention any of these specials on any day of the show, and I'll happily reward your loyalty.
If you've been in my booth before, there's an excellent chance I'll remember you. I'm great with faces but not so much with names. So please stop by and say Hello, and (re)introduce yourself, especially if you're a subscriber to A Wilder View and we've never met. I always love to say Thank You in person.
Cheers,
Patrick