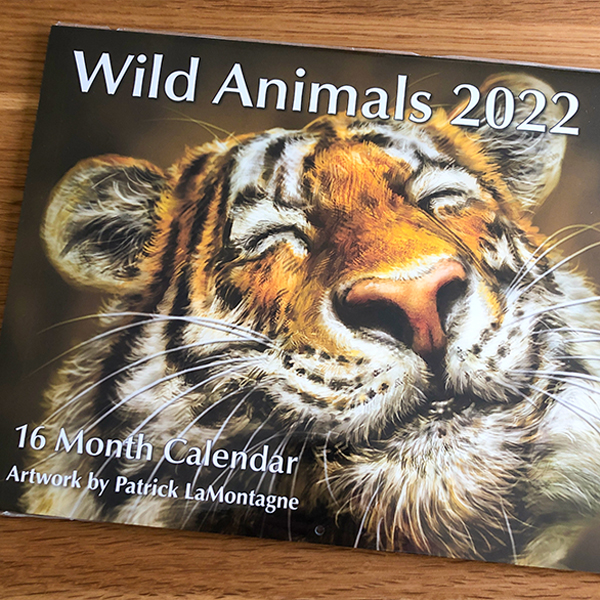 It's hard to describe the good feeling when a new product shows up in the mail or lands on my doorstep.
Sometimes it's proofs from Art Ink Print in Victoria, the first time I see a new painting in print. Or it might be a sample from a new licensing contract, like the big box that arrived from Spilsbury Puzzles last year. More fun than receiving them was giving them away to friends, family and subscribers to A Wilder View.
Spilsbury gave me 12 puzzles, and I didn't keep one. Giving them away was much more fun than any enjoyment I would have had putting one together. Of course, I could have held a couple, had them collect dust in the closet, but where's the fun in that?
Pacific Music & Art has a calendar rack in the Canmore Save-On-Foods store, right near the front door. I shop there often, so I'm used to seeing my calendars on display. I'll confess that each time I go in, I glance at the rack.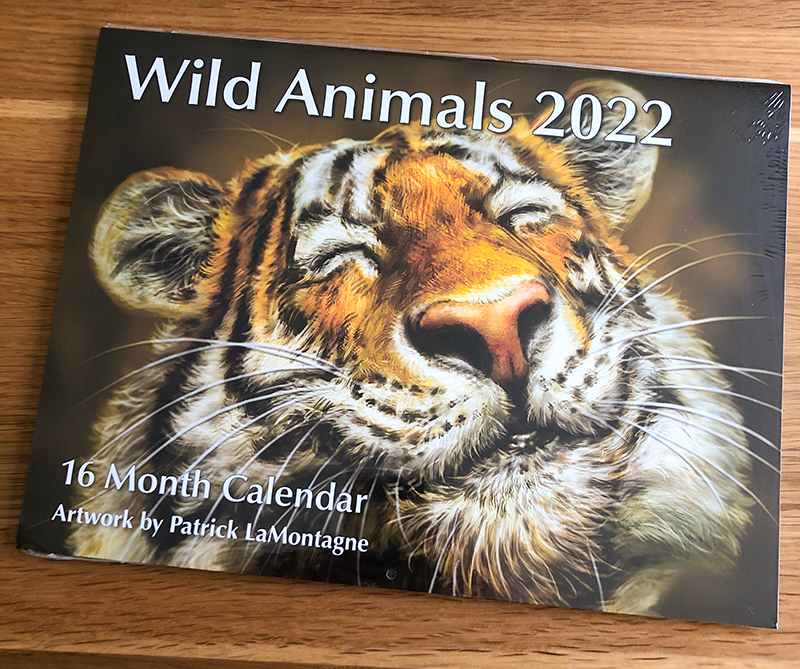 However, the other day, I knew they had received their first shipment of my Wild Animals 2022 calendar, and I wanted to see it. Even though I selected the images, approved the digital proofs, and knew what it would look like, there's just something about holding the finished product.
This morning, my own first order of calendars showed up. I've been a professional artist for a long time, yet a box of calendars on my front step is still incredibly validating. So pulling the first one from the box made me smile.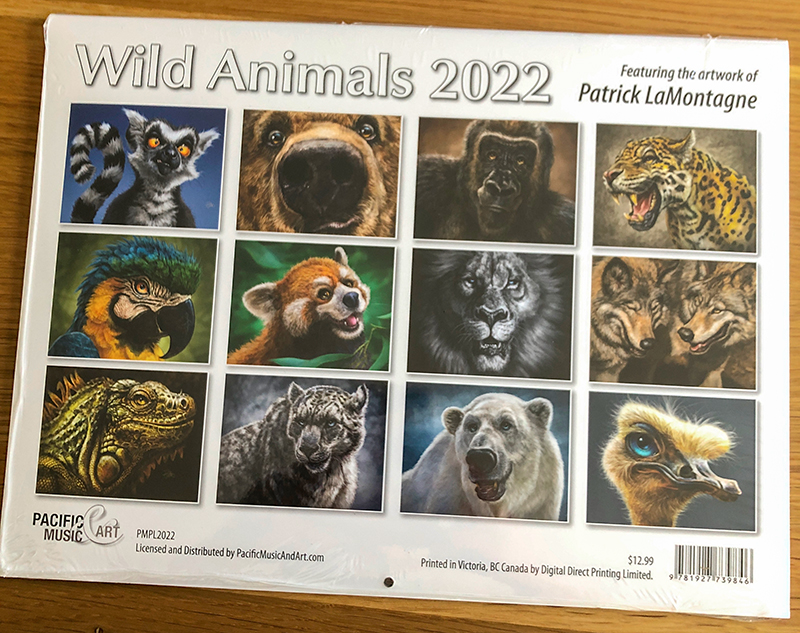 Each year, more of my work ends up on licensed products, many of which were a surprise. T-shirts from Harlequin Nature Graphics, phone cases and decals from DecalGirl, puzzles, fabric samples, and other products I've approved on paper but have never seen in real life.
Pacific Music & Art, however, has the most variety of any company that licenses my work. Magnets, coasters, trivets, art cards, notepads, coffee mugs, face masks and more. It's an extensive list, one that is ever-changing and evolving. Sold in stores all over Western Canada, Alaska, the Pacific Northwest, new locations and venues are added all the time.
Though the Calgary Zoo has sold my prints for many years, it's often the first place I'll see and hold a new design from Pacific.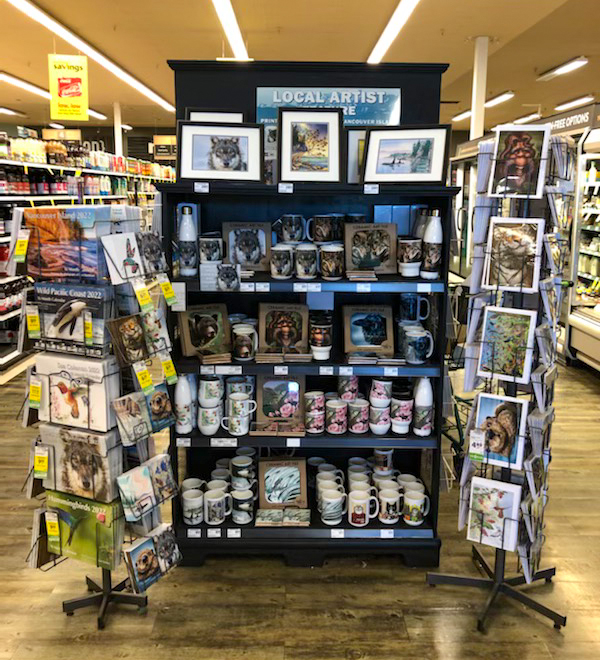 Mike sent me a picture of this display last week from the Save-On store in Duncan, BC, featuring artists from the Pacific catalogue. I'm told I'll be able to share an even better display photo very soon from the Save-On here in Canmore.
Wild Animals 2022 is my third calendar from Pacific Music & Art. A friend recently expressed surprise that printed calendars were still popular. Even though we all have access to a digital calendar on our phones and devices, I explained that people still like to have a printed calendar in their offices or kitchen at home to mark down appointments or family events.
Some of these people choose one featuring my funny-looking animals, and it's flattering that they want to look at my grinning critters all year long.
Next week, I'll offer up the Wild Animals 2022 calendar for sale to my subscribers. So if you haven't yet signed up for A Wilder View, perhaps now is the time.
In the meantime, I'm giving away two calendars each to two different winners so that each winner can keep one for themselves and give one away.
All you have to do is leave a comment on this post below. Do you have any of my funny-looking animals in your home, either on a print or product and which one(s)? Or tell me what kind of product or item might look good with one of my whimsical wildlife paintings on it.
Anyone may enter; I'm happy to ship these prizes worldwide.
I'll let the winners know on Tuesday, July 20th, giving you a week to enter. Good luck to all!
Cheers,
Patrick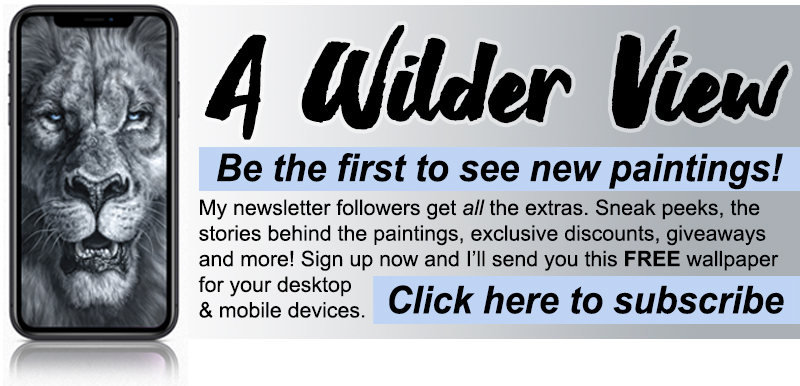 © Patrick LaMontagne