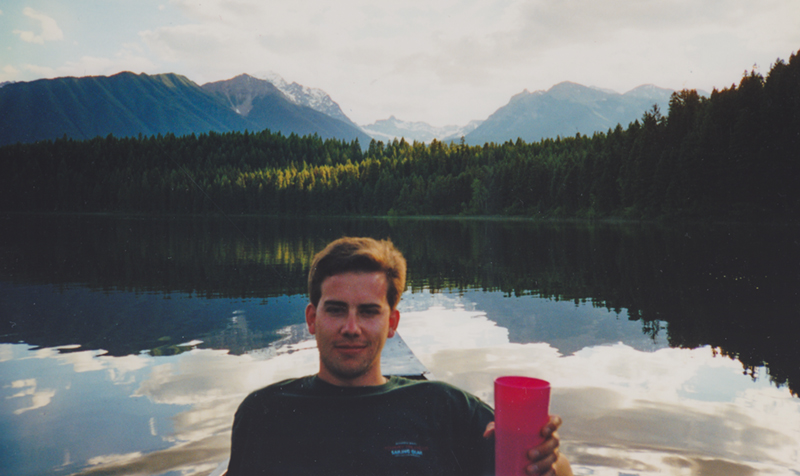 "…So my question to you is, do you have any advice, or tips, for a young artist who wants to make it a way of life? Especially without a degree under my belt."
I often get questions from young and hungry creatives who want insight into becoming a professional artist. In this case, his focus is on writing. As I'd like to keep things anonymous, I've met (let's call him Brian) a couple of times where my work and his job have crossed paths. It doesn't matter that I don't write for a living. Art is art.
There are plenty of 'you can do it, Nicky!' posts out there that say if you want it and wish hard enough, your dreams will come true. This isn't one of those. Motivation is important, but so are reality checks.
I sent questions and emails to artists when I was young and hungry, too, and I always appreciated responses, so I try to pay that forward. The edited version of my response…
We're all just winging it, Brian. I've never met an artist (writer, musician, photographer, creative type) who has it all figured out.
We're all products of the talents we've been given, the drive to do something with them, the skills that come from constant practice and the backgrounds that put us in front of the right opportunities at the right time.
The only thing we can control is whether or not we recognize and take advantage of those opportunities.
I didn't realize I wanted to create art for a living until my late twenties and it seemed to happen by accident. There was an ad in the Banff Crag and Canyon newspaper for an editorial cartoonist. Once a week, draw a cartoon on local politics and current events for $30. I was working at a hotel at the time and it seemed like an easy way to get some extra beer money, especially since nobody else applied. I had always been a doodler, but never went to art school, had no training and was simply willing to fail publicly.
I spent five years in the Canadian Armed Forces Reserve, I took Psychology in college and then was an Emergency Medical Technician who never worked for an actual ambulance service after my training. And I have no degree. At the time, I worked in tourism.
Those first cartoons were pitiful and took so many hours, but for three years I did it and never missed a deadline. Without even realizing it, I was putting in the practice time for what would become my career. When another local newspaper started up in 2001, they asked me to be their cartoonist.
One of the owners, who was the editor and is now a good friend, asked me why I wasn't syndicated. She told me to start doing cartoons on national topics and just start sending them out to papers across Canada. For the first two years, I had two papers, each paying me $10 a week. It was pitiful. I was working so hard, evenings, early mornings before work, and weekends drawing cartoons and sending them out, getting almost no bites at all, while still working a full-time job to pay the bills.
I often thought of giving up. Hours and hours and hours drawing cartoons that never got published. And in hindsight, it was just more of the necessary practice it took to help me become the artist I am today. I just didn't know it at the time. I felt taken advantage of and tremendously foolish, as if I was kidding myself to think that I could make a career of it.
When things finally started to click, however, it happened pretty quickly. I started getting more and more papers and a little over ten years ago, my wife and I had a serious discussion about my quitting the full-time job. I was 34 years old, but I felt like I was too old to be taking such a risk. I now know different. You can take risks at any age and nothing great ever comes without one.
But for each person, the sacrifice will be different, greater or less depending on your personal circumstances.
The only way I could quit my job was if my business could still pay half of our mortgage and bills. While those first two or three years were pretty damn lean, we managed, and these days I don't have to refer to myself as a struggling artist.
I've had good advice from unexpected sources, bad advice from others. I've made mistakes that have cost me time and money, something that still happens occasionally but a whole hell of a lot less. I've planted and cultivated new ideas and pursuits that have withered and died on the vine. Other crops have flourished. My career has shifted from solely focused on editorial cartoons to including my paintings of whimsical wildlife. Each year that part of my business shows positive growth and I plan for that trend to continue.
But there's no secret that only successful artists know. It's the same requirement for anybody who wants to be self-employed in any field.
You have to work your ass off.
When your friends are going out partying on a Friday night, you have to consider that Saturday will be wasted if you're hungover. Every leisure activity you do has to be reconsidered. You must sacrifice.
Those two years when I wasn't getting any newspapers but was still working what seemed like a full-time job on top of a full-time job, I was giving up time with friends and family, I quit skiing because I could no longer afford it, we got by on one car and vacations were few and far between. We rarely went out for lunch or dinner.
I've heard stories of photographers who had to sell expensive lenses to pay the rent, writers who write all day and then go work night jobs while the only thing showing up in the mail is rejection after rejection after rejection, not to mention artists who paint on anything they can find because they can't afford canvas or other materials.
I think that's the universe's way of making you prove how bad you want it. It's an old cliché, but it applies…if it was easy, everybody would be doing it.
Paying the bills isn't as hard as it used to be, but I still expect it to be all taken away tomorrow, by some unexpected calamity. It feels like I'm always living on borrowed time and I'm days away from having to go back and get a real job, even though I'm not. I am always working. Even when I'm camping or on vacation, I'm thinking about projects or cartoon ideas, following the news, etc. Success in self-employment means having to remind yourself to stop and smell the roses, but you'll still only budget a small amount of time for it. I force myself to take afternoon hikes as often as possible just to stay healthy and get out of the office, but I'm still thinking about cartoon ideas and paintings while doing it.
That young guy in the picture above was not thinking about work that whole weekend. I guarantee it.
You want to be a writer? Write. All the time, even when you don't feel like it. Waiting for inspiration is for independently wealthy trust fund babies. Success only comes to the creatives who treat their gifts like tools, just like a plumber, electrician, or other skilled trades-person. He or she worked hard for their expertise, artists have to as well.
Write about the dirt on the window, the dust on the desk, the clouds in the sky, that rude barista at Starbucks (wait, you can't afford Starbucks anymore), the guy who cut you off in traffic, the ridiculousness of Apple iTunes agreements, the first blade of green grass you saw in the Spring. Just write!
Making a living at it isn't for everybody. For some artists, the thought of soiling their talents with money and sales is as distasteful as dining on raw sewage. There's nothing wrong with that. They can still create and have a job on the side to pay the bills. That works for a lot of people. Their creative pursuits are what make their job bearable.
So you have to decide what you want, and what you're willing to give up to get it.