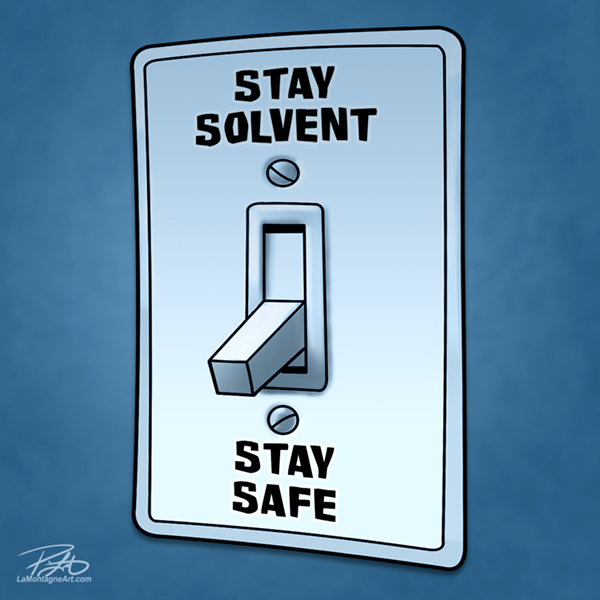 If you're wondering why you haven't seen any new paintings in the most recent posts, it's because I'm having trouble focusing on that. I did get up at my usual 5 am with the intention of painting this morning. I'm in the early stages of a little Corgi right now, but not making any headway. Instead of painting, I ended up surfing apocalypse news stories, brainstorming cartoon ideas for the only topic in town, and fretting over finances.
I'm sure that most people are doing the same thing, minus the cartoon idea part. That's pretty specific to my profession.
This kind of ruminating and brow-furrowing is unproductive, bad for business and even worse for mental health.
How many of you are sleeping well right now?
Don't answer that.
One thing that will come out of this, for the businesses that survive it, will be some interesting innovation, born of desperation. Many are trying to come up with new ways of making money to stay afloat, some I've seen are rather clever. And I think when this is over, a lot more people will continue to work from home, for companies that find it benefits their bottom line.
While they haven't announced it yet, much to the growing impatience of vendors and attendees, the Calgary Expo is undoubtedly a wash this year. There's no way this will be over in a month, at least not to the point where 90,000 people are going to want to get together in extremely close quarters. If you've ever been to a convention that size, social distancing is impossible. All the hand sanitizer in the world won't help you in that Petri dish.
Since I've got plenty of stock right now, I'm going to assess my options and hope to have some specials and deals to announce in the next few days. I know extra funds are in short supply right now, but there might be something enticing for you.
As a recent customer said in the memo section of his order, "I've got to have something to look at while in quarantine."
In the meantime, I wrote another post for Wacom this week, 9 Tips for Working at Home for Artists. Even if you're not an artist, give it a look, especially if your work and home are suddenly the same things.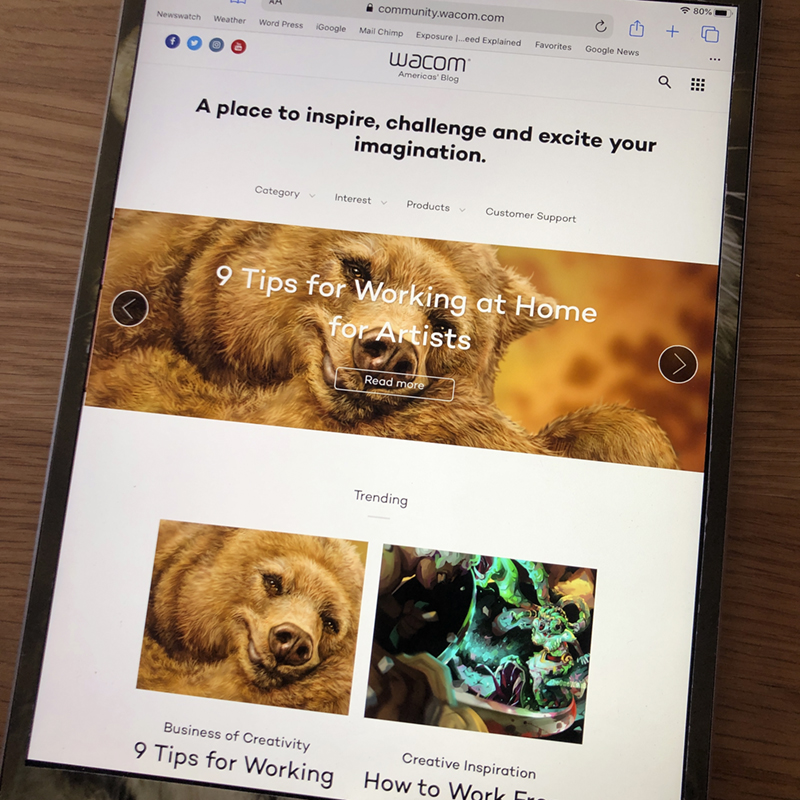 Hopefully, I'll find my painting mojo soon, but it ain't happening today. I'm probably going to tidy my office and do inventory.
Hope you're all well and making what you can out of this overabundance of uncertainty.
I'd make a horrible life coach. 🙂
Cheers,
Patrick
© Patrick LaMontagne
Follow me on Instagram @LaMontagneArt
Sign up for my newsletter which features blog posts, new paintings and editorial cartoons, follow this link to the sign up form.