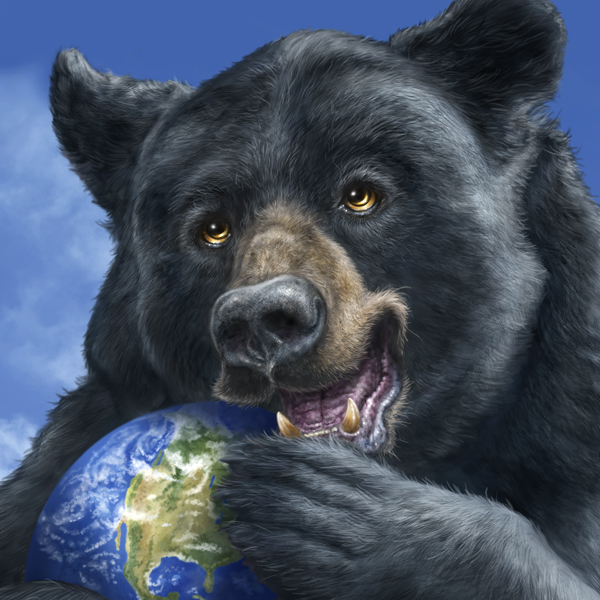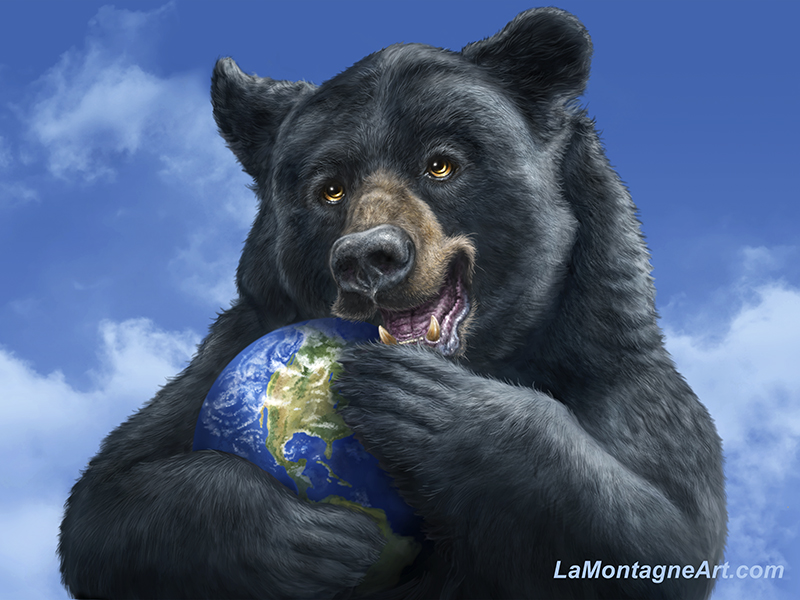 It's been a while since I've been able to focus on a whimsical wildlife painting. For those who follow my work specifically to see those, thank you for your patience.
Wacom hired me to create a video for them connected with a promotion they're doing right now called "Find Your Gift."
As many of you know, Wacom creates the tablets and displays on which I've created my work for more than twenty years. I've been their guest on webinars, created new product demo videos for them, represented them at an event in Calgary, presented at their booth at Photoshop World, and they generously allowed me to donate tablets to a local school.
My work wouldn't be possible without Wacom.
So when my friend Pam asked me to create another video for them, there was only one answer.
What I like best about our relationship is that Pam lets me do my own thing. Of course, we have some back and forth to make sure my vision matches hers, but she knows what to expect from me, and I do my best to deliver.
In this case, I had the freedom to interpret the word gift and paint and write what I wanted, which allowed me to create my best work.
I spent the last three or four days chained to my desk, creating this painting, recording with the camera and screen capture, writing and recording the narration, and editing it all together a la Dr. Frankenstein. It was a lot of work, but I'm quite pleased with the result.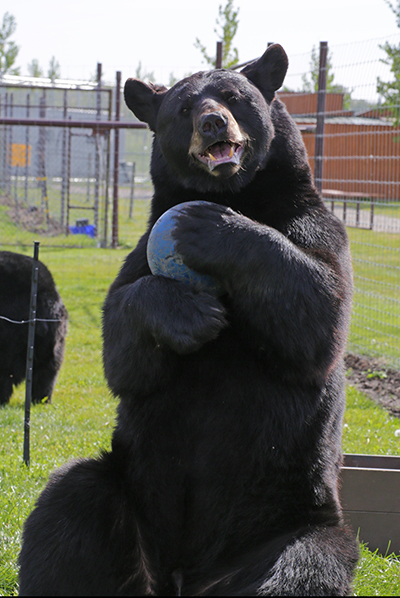 I realized that the three recent paintings I like best are ones I did for Wacom videos. Those include the Amur Tiger, the Ring-tailed Lemur and this one.
The model for this painting is one of the most handsome residents of Discovery Wildlife Park. Gruff was an orphaned black bear cub who had a rough start in life, but thanks to Serena and her staff's tireless efforts, he has grown into a beautiful, gentle bear with a wonderful personality. The keepers try not to pick favourites, but they each have a special place in their heart for Gruff, as do I.
I've often written about how much I value my relationship with Discovery Wildlife Park. They allow me incredible access to the animals, for which I'm immeasurably grateful. On my most recent visit in September, I was able to sit inside the enclosure while they did their bear education presentation, where they teach people about bear safety, behaviour and conservation.
I took hundreds of reference shots and didn't realize I'd be using ones from that session so soon.
One of the keepers, Jacob, was in Canmore last week, and I had a brief visit with him. I told him what I was painting, inspired by the poses I shot. He told me that Gruff almost always has a ball with him. It doesn't need to be the same ball, but it's kind of like his security blanket. He even takes a ball with him into his den when he hibernates.
On one visit to the park a couple of years ago, Serena sent me a text asking where I was. I said that I was watching a silly bear play with a ball. She responded, "Gruff."
Gruff taught himself how to pose with the ball and because it was so endearing, the keepers used positive reinforcement to encourage that behaviour. It was this pose that inspired the painting. As the light wasn't great in this shot, the sun beside and behind him, I had to use other reference photos for the details. Thankfully, I have hundreds of pictures of Gruff.
Even though I was pressed for time on this, more self-inflicted than not, this painting was a joy to create. It's been a while since I've had this much fun painting one of my whimsical wildlife portraits. Considering the kind of year it's been for all of us, that's no small thing.
If you've got five minutes, you can see a high-speed time-lapse below of how I painted Gruff and hear some of my thoughts about the importance of finding and sharing your own gifts.
Take care of yourselves,
Patrick
___
© Patrick LaMontagne
Follow me on Instagram @LaMontagneArt
Sign up for my newsletter which features blog posts, new paintings and editorial cartoons, follow this link to the sign up form.