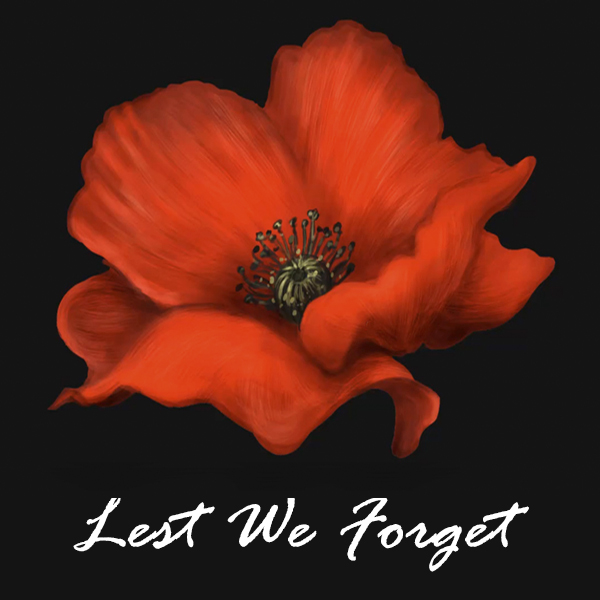 Each year, I struggle to come up with a Remembrance Day cartoon, assigning it more weight than almost any other theme. It's a challenge to create images and text that evoke the appropriate reverence without being trite.
Many of my newspaper clients are weekly publications. While Remembrance Day is November 11th, many papers will run the cartoon this week, depending on which day their paper comes out. It always needs to be done early to accommodate everyone.
Throughout the year, I keep an eye out for cenotaphs and memorials in different towns and cities. I take reference photos from which I can paint, and then, I try to write something original to accompany the art. As there is very little about this year that's normal, I went in a different direction.
This is the first year I've included the words Lest We Forget in a cartoon to the best of my knowledge. I've avoided it because of its overuse. But for the image I drew this year, it seemed the most appropriate.
With many parades and ceremonies cancelled due to COVID-19, most will stay home this year. Services and observance will be virtual and live-streamed. Traditionally busy venues on Remembrance Day, especially for veterans and seniors, Royal Canadian Legion branches will be closed in most places. The safety of members and their families will take precedence over fellowship. I'm sure that it will be difficult for many veterans.
This year, I recorded a short high-speed video of my cartoon, with accompanying music. Feel free to share it.
___
© Patrick LaMontagne
Follow me on Instagram @LaMontagneArt
Sign up for my newsletter which features blog posts, new paintings and editorial cartoons, follow this link to the sign up form.