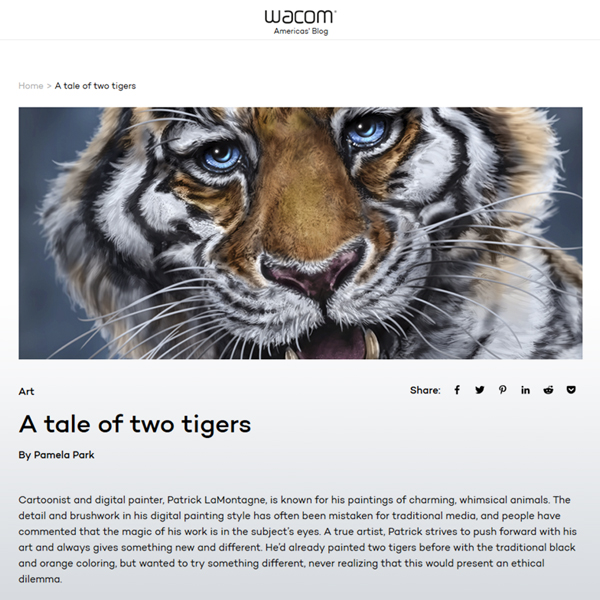 My friend Pam, who is the Database Marketing Manager at Wacom, posted a very nice blog post on the Wacom Community Page, featuring the video they had me do for them. She also shared the story of my tiger painting that went awry.
Funny, but Pam and I talked after the fact and both of us agreed that the strange twist with that painting actually made for a better story to tell in the video. Something I've learned over the years is that the stories behind the art are as interesting to folks as the art itself. That's nice because not only are the stories about why I paint some of these critters important to me, but I enjoy telling them.
There's a common term among creative types, that describes how sometimes your art or experience delivers a better result than what you had initially planned, from being forced to adapt to the unexpected. We call them happy accidents. I've had them happen while creating brushes, trying new painting techniques, program crashes that required creating handy shortcuts to deliver on deadline, and just like hindsight, you never quite realize what happened until you've had time to reflect. Some of those happy accidents became part of my process.
I've heard from a number of people this week who not only appreciated learning about the controversy surrounding white tigers, but also preferred the second painting over the first. Who knew?
Here's the blog post on the Wacom Community Site.
Cheers,
Patrick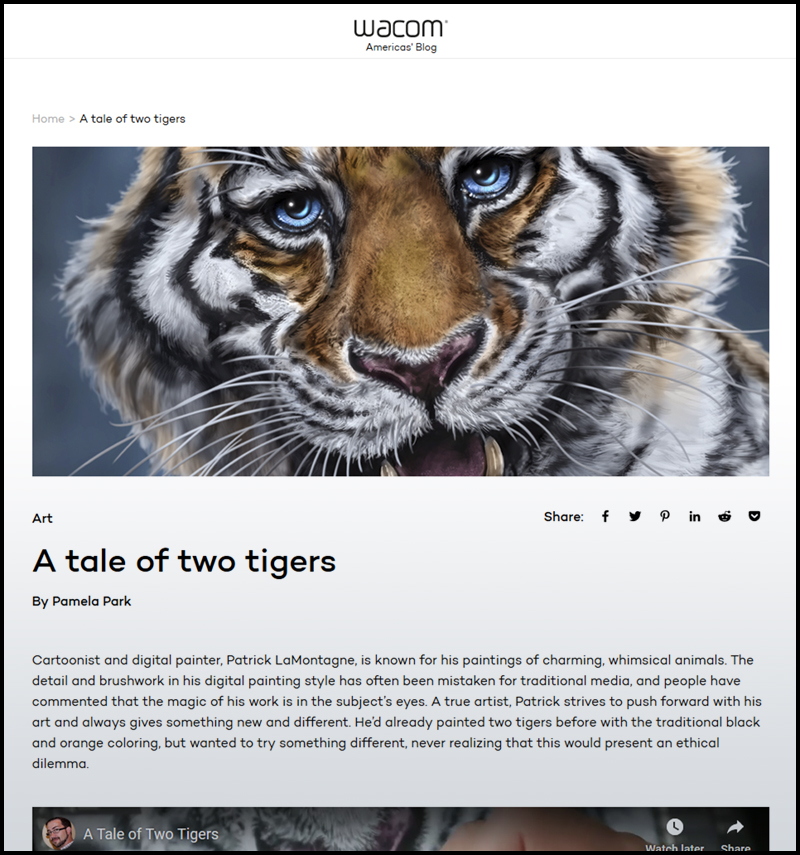 If you'd like to receive my newsletter which features blog posts, new paintings and editorial cartoons, follow this link to the sign up form.