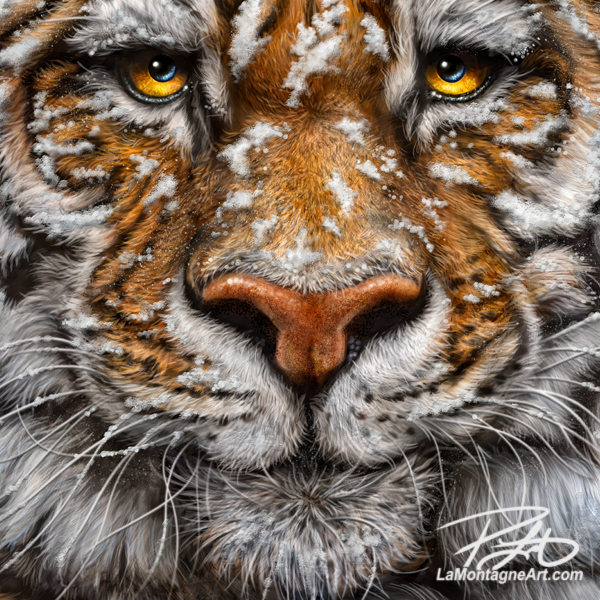 It's always exciting to get new prints.
My Wacom Cintiq 24HD display is colour-calibrated, and I've been working with Art Ink Print, my printer in Victoria, for several years, so I no longer need to proof new images. Through trial and error and long experience, I know how to format and tweak my images ahead of time. When they arrive, I'm always impressed.
These three new pieces, Blizzard Bear, Long Neck Buds and Winter Tiger, were no exception.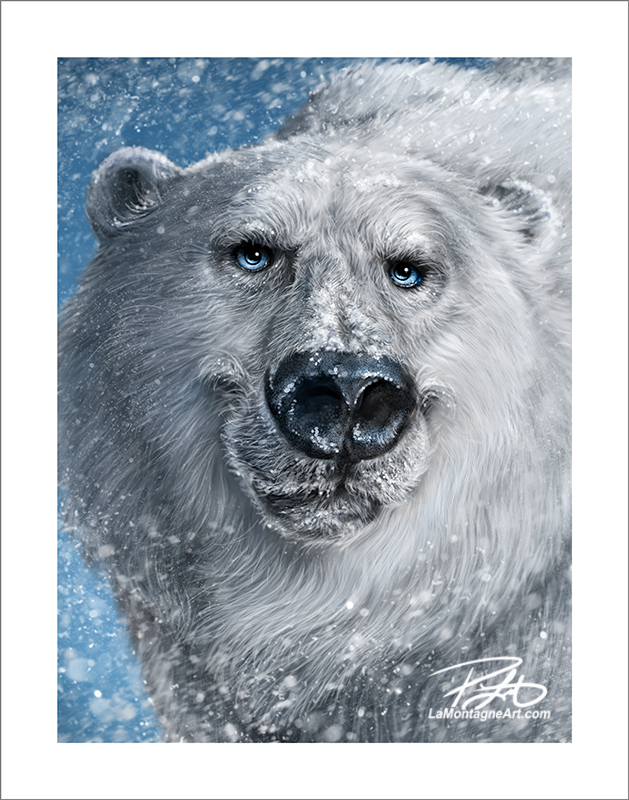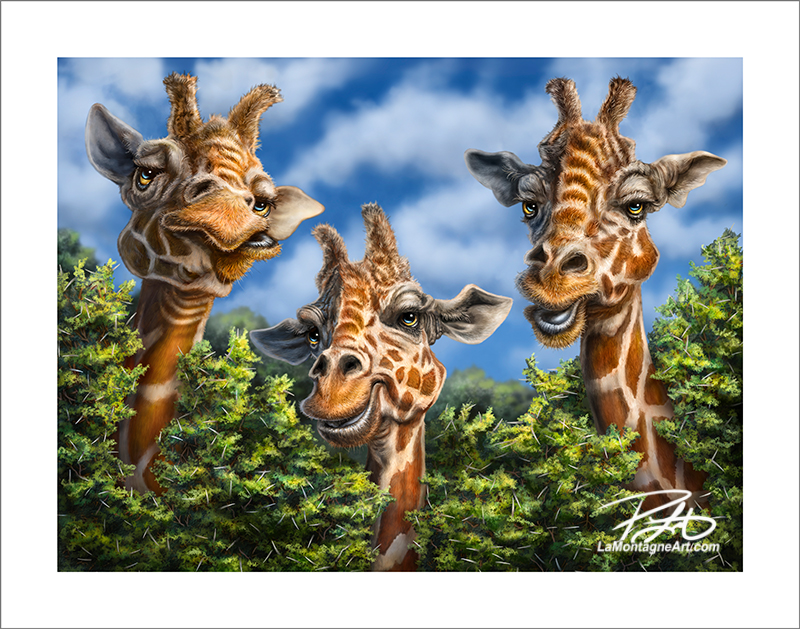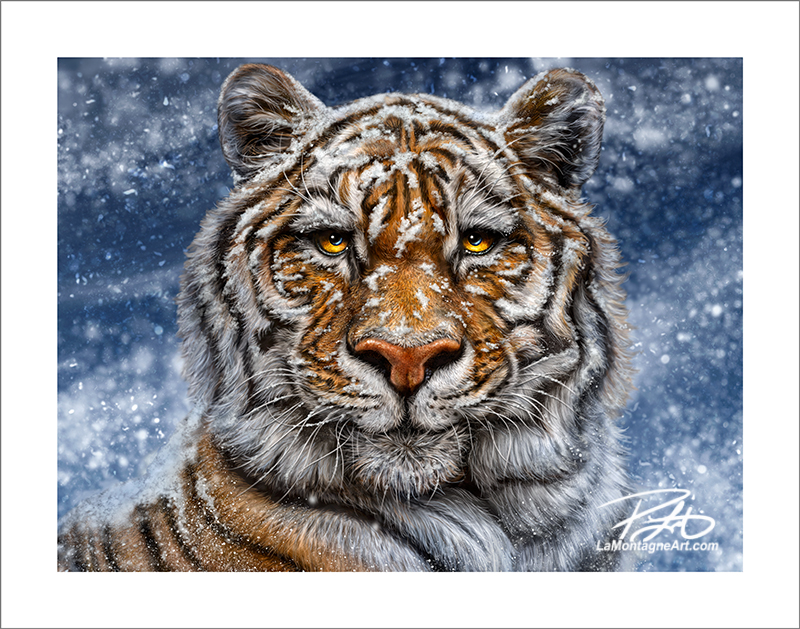 While I enjoy working on all my paintings and feel some connection to each, I have my favourites, which often sneak up on me. Some are for sentimental reasons, like my first Grizzly Bear, as that painting led me to the work I enjoy most and launched a whole new phase of my art career.
Others, like my Coyote, Ostrich and almost every painting of Berkley the bear, are because of the personal stories that go with them. And some grow on me over time, paintings I like fine when I create them, but each time I see them in a new print order, I realize how much I've grown to love them. That was the case with my first Polar Bear painting, so much so that I printed an 18" X24" canvas of it for myself, and it hangs over my desk.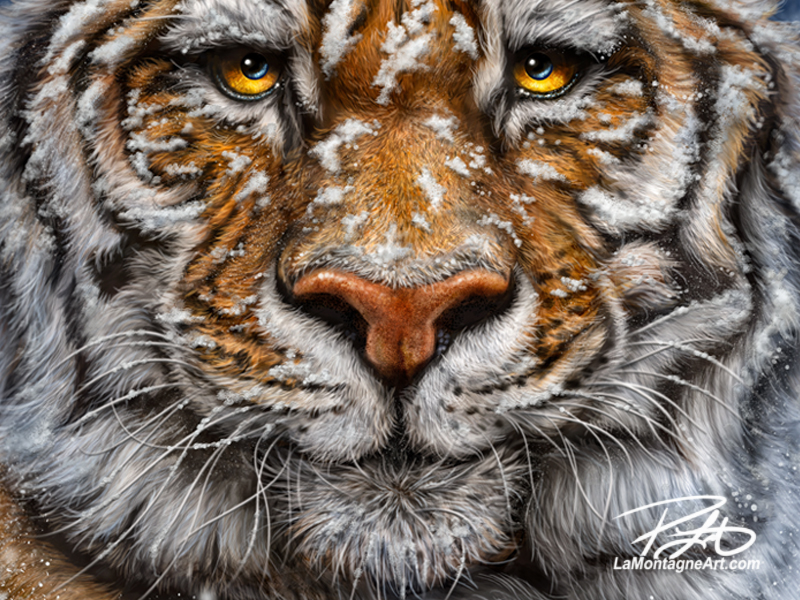 While opening these new prints earlier this week, it was clear that the Winter Tiger is an instant member of that group. I love this painting. I showed the print to Shonna and said, "Damn, I'm getting good."
Yes, that sounds incredibly arrogant, but it really means that I worked hard on that one to achieve more detail in the fur and snow, which shows in the print. Like most artists, I'm hypercritical of my work, so when I love a print, that's saying something. I suspect that one might end up as a big canvas print in my office, too. I'm definitely printing it on canvas for the Banff Christmas Markets.
To think, I almost didn't paint another tiger because my Smiling Tiger is already one of my Top 2 bestsellers. The Otter is the other one. Ironically, neither of those is among my favourites, proving that I can only create the art and put it out into the world. Others decide if any become popular.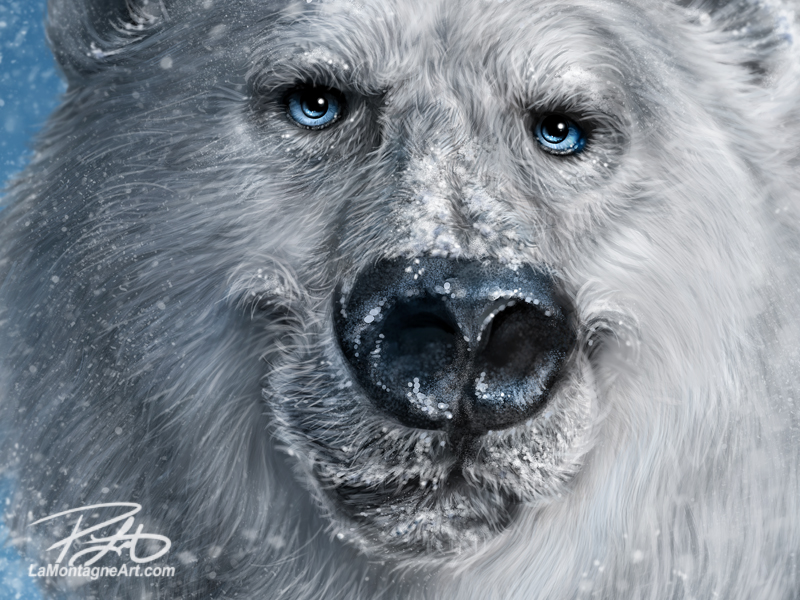 Yesterday afternoon, I delivered two custom canvas prints to a client in Calgary, then an order of vinyl stickers and prints to the Calgary Zoo. As it was the end of the day, I made the delivery but didn't have time to take new photos. These new prints were in that zoo order, along with a restock of several others.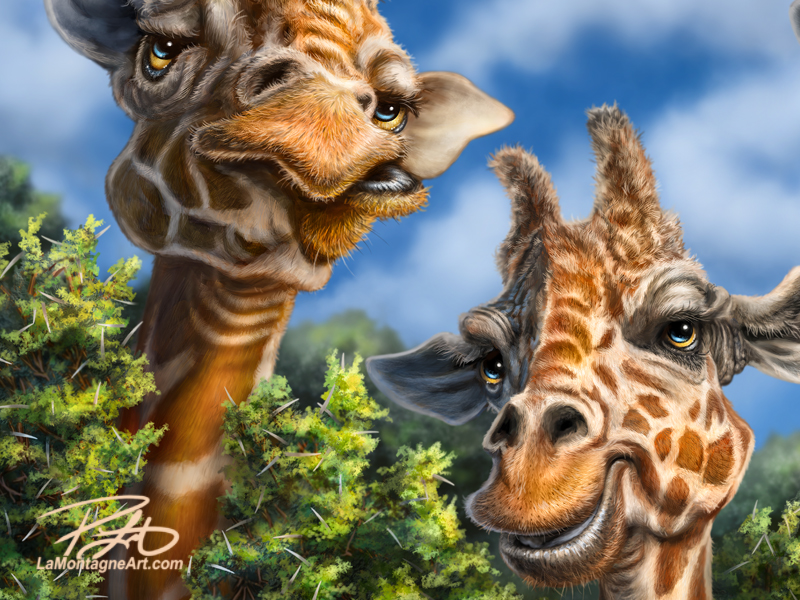 They're now available in my online store. And if you're looking for more than a couple, it's FREE SHIPPING in Canada on orders over $80. There is no website/signature stamp on the actual print and I personally sign each one.
Cheers,
Patrick