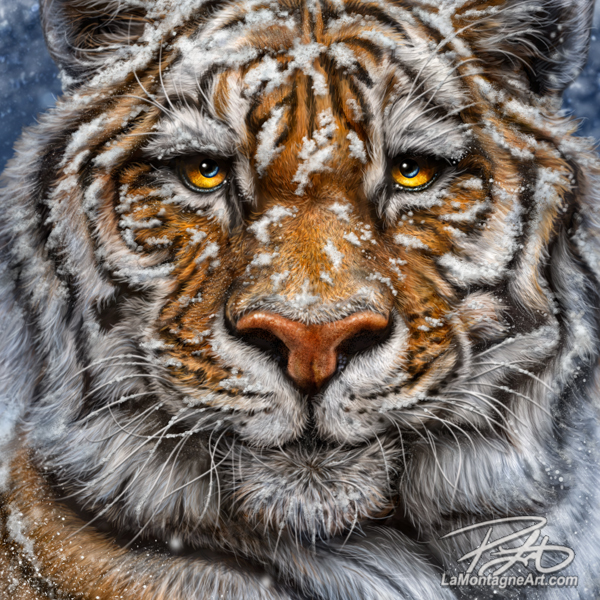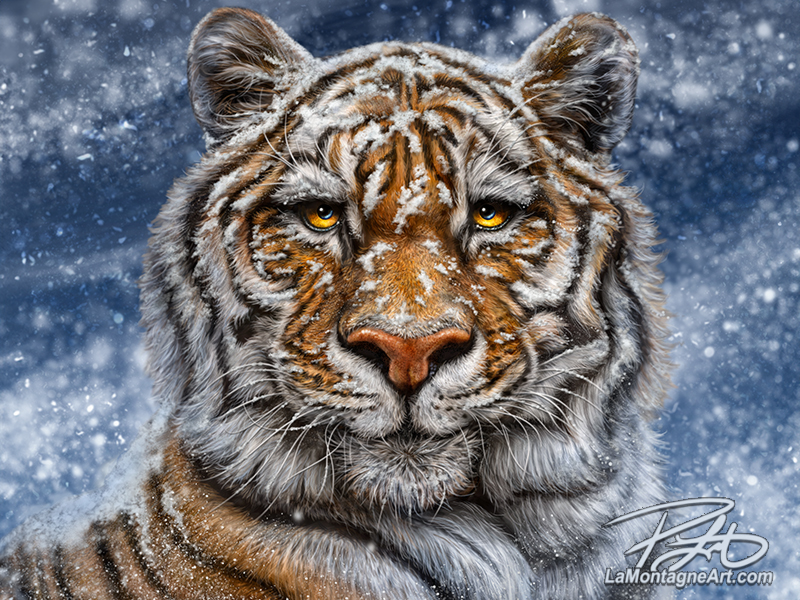 This cool cat began as a design I pitched for a puzzle license that didn't work out. But since I liked the idea, I decided to paint it anyway. It was challenging, and I spent a lot of time on the detail. I'm pleased with the finished piece.
While I could start shopping around a couple of designs to puzzle companies for their consideration, it can take up to a year for a licensing design to go from an initial agreement to a product on the shelf. So, if I want new puzzles for the upcoming holiday season, I must produce them myself.
In February, I applied to be a vendor at the upcoming Banff Christmas Market and was accepted for two of the three weekends. It's a competitive show for admissions, and difficult to get a spot, so I'm happy I made the cut. Both are three-day events, and I'll be there November 17-19 and December 1-3.
With a 10'x10' booth inside the stable, I've got to start preparing my prints and products well in advance. If I go ahead with puzzles, I'll have to order them in the next couple of weeks.
Since the pre-order for my first puzzles earlier this year went so well, I plan to do that again if there's enough interest. I only have a few of each of those initial puzzles left, and though I might produce those designs again later, I want to try some new ones.
Although that puzzle license didn't work out, I got some great advice about puzzle design, and I'm grateful for the experience.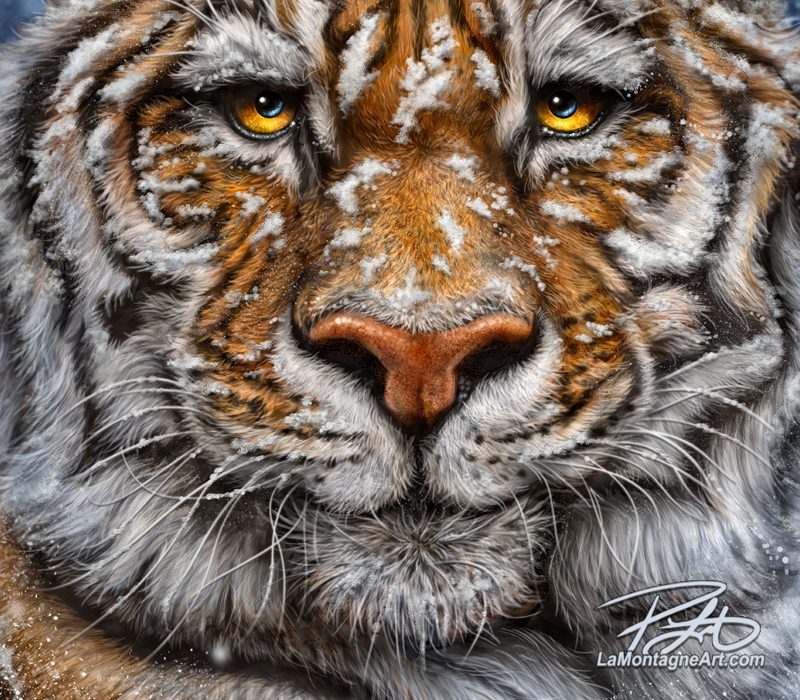 This new Winter Tiger will make a nice addition to my available prints and other products, but I'll need to change the design to make it a better fit for a puzzle. A closer crop on the face, contrasting shades of blue in the snow and much less background overall will make for a better puzzle experience. For most puzzlers, a design is better when there aren't large areas of the same colour/texture.
This tiger has a lot of different contrasts and patterns in the fur and face, which is why I chose it for a puzzle in the first place. Shonna proposed adding some shaped snowflakes in the sky and snow to create landmarks and break up any monotony in those areas. While I'm still messing with it, here's the idea of what a puzzle would look like featuring this painting. This is NOT a final version.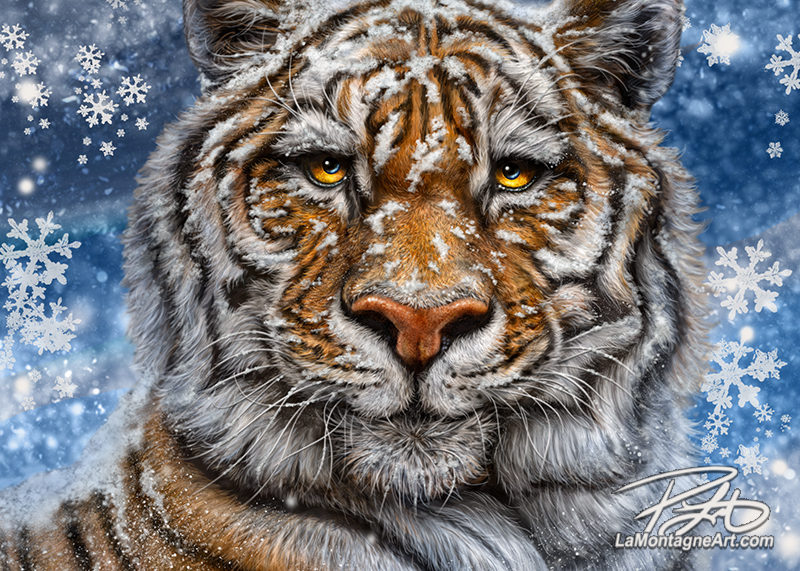 These next puzzles will also be 1000 pieces since many have asked for those. My recent Long Neck Buds painting was created with a puzzle in mind, so that's another one I'm considering for this next launch.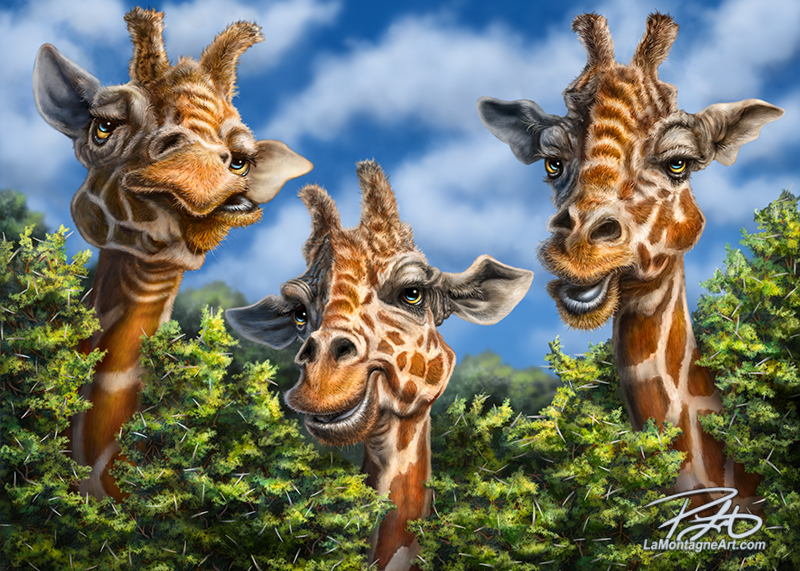 I had thought about painting some lighter green foliage in the darker areas of my T-Rex painting, but I've learned that people prefer horizontal puzzles to vertical ones, which removes that fierce-looking dinosaur from consideration. It also means I'm less likely to consider other vertical options.
I'm still mulling all this over, so I'd like to ask you to answer these questions…
Would you like to see the Winter Tiger and Long Neck Buds as 1000-piece puzzles?
Would you buy them in a pre-order?
Are there other paintings I've done that you'd like me to consider for puzzles?
I'd love to hear your feedback in the comments and feel free to offer any other thoughts you have on the matter.