Self-employed creatives will often use pre-orders to launch new products or ventures. Some will also use services like Kickstarter or Indiegogo to fund them.
Planning a project in this way allows the artist to first determine if there is sufficient interest; if so, a pre-order allows an independent artist to pay for it. They often come with incentives for people to pledge their early support. They get better pricing and bonuses for early adoption in exchange for delayed delivery.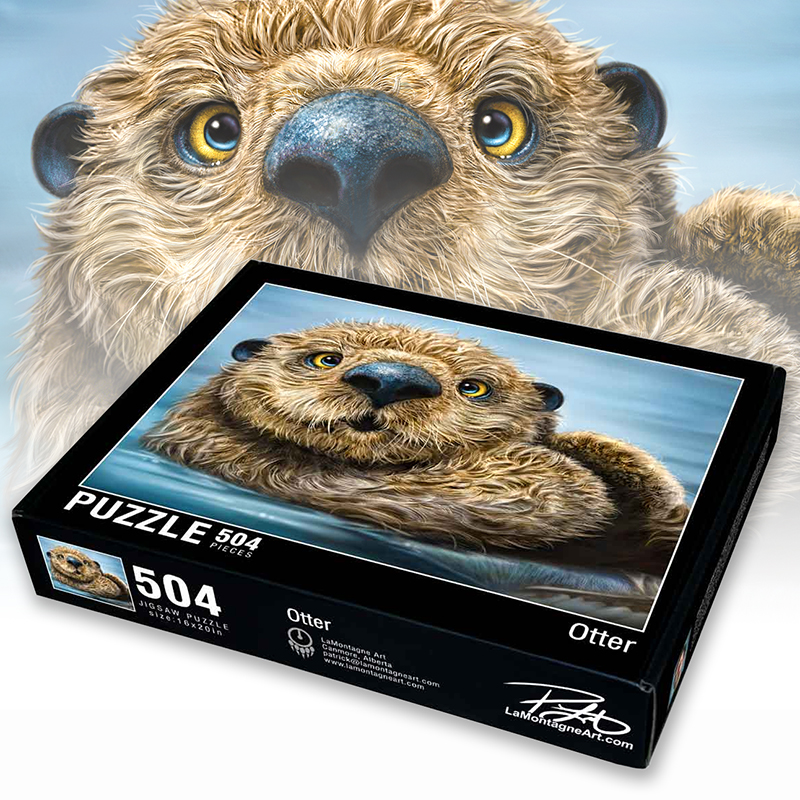 Earlier this year, I surveyed subscribers to A Wilder View on which images they'd like to see on puzzles. The response was excellent, and my first puzzle pre-order sales gave me the capital to produce excellent quality products. Once delivered, the feedback was overwhelmingly positive, and I was pleased with the experience and result.
Last week, I asked a few questions to gauge interest in another pre-order featuring two new designs for 1000-piece puzzles.
I got four comments.
While I appreciated that handful of answers, it wasn't the response I had hoped for, though it certainly delivered the necessary information. The paintings I chose for the next puzzles either aren't what people want, or this is the wrong time to launch this project.
Carrying inventory of any kind requires an initial expense. Prints, stickers, magnets, and coasters are worth the investment because they're proven sellers. But some products, like puzzles, require a much more substantial cash outlay to produce them. I'm hobbled by a significant minimum order from the puzzle manufacturer, so without enough initial interest, they'll sit on a shelf for months, waiting for the next opportunity to sell them. And that money would be better saved or spent on other products.
So, I'm not going to produce any new puzzles this year. Instead, I will play the long game and submit the images to puzzle companies for their consideration or try again for a pre-order early in the new year.
I don't consider this a setback, simply an idea that didn't pan out right now. There have been several in my long career as a self-employed artist, and no doubt more to come. Trying it out is the only way to know if something will work.
If it doesn't, you just try something else.
In the meantime, I have updated my store with 41 available prints, 11 high-quality vinyl stickers and some of those original puzzle designs, but not many. While I may produce the same puzzle designs again, it won't be this year. Only a limited quantity remains, so if you're after a 504-piece puzzle of the Sea Turtle, Grizzly on Grass, Parrot or Otter, don't miss out before they're gone.
The shipping cost is the same whether you buy one or several of the prints or puzzles. Stickers are free shipping in Canada. And as a bonus, every order in the store over $80 qualifies for free shipping in Canada.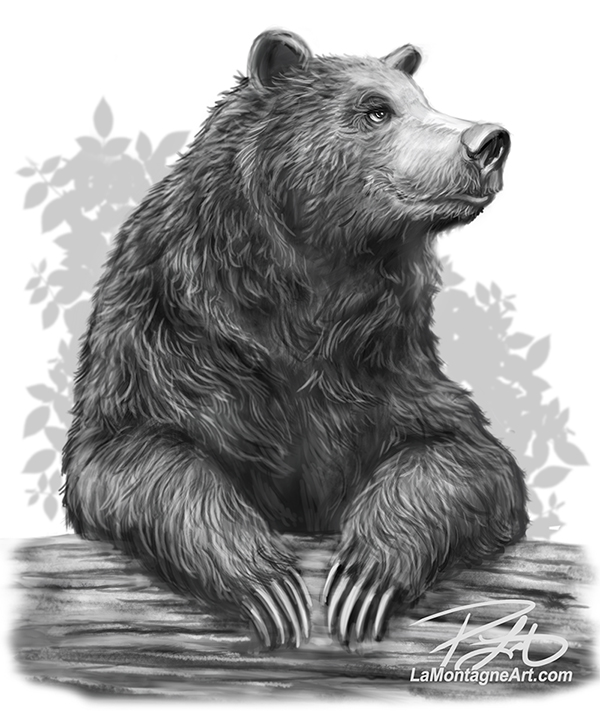 I'll have another fully rendered new painting to share with you soon, but while you wait, here's another recent piece I drew for the bear book.