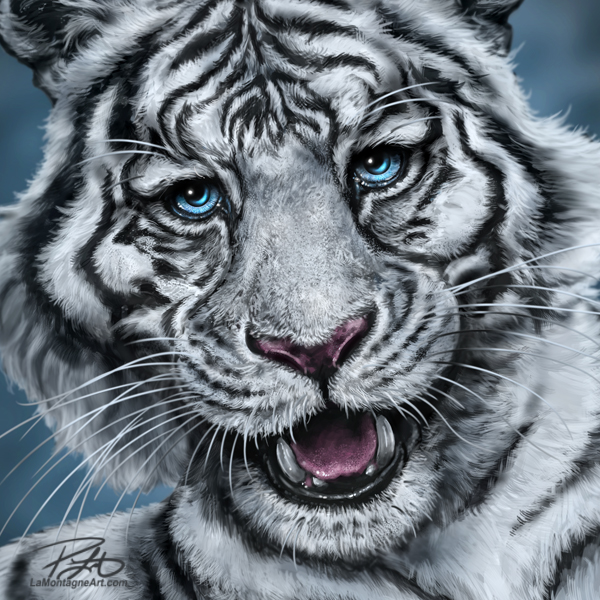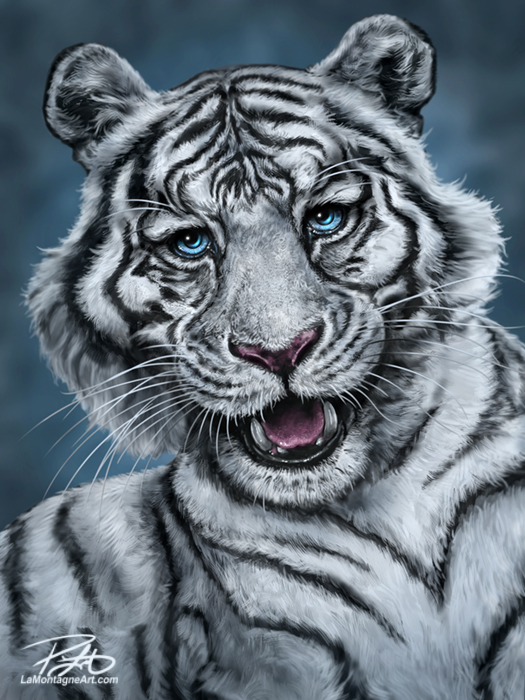 On a recent trip to Discovery Wildlife Park, I got some really nice shots of Sheera, their resident Amur Tiger. She's a beautiful senior cat, 17 years old and came to the park as a cub. Her Mom didn't produce any milk where she was born, and since they didn't have 24 hour care for her at the facility where she was born, Discovery Wildlife Park took her in.
These dedicated folks have spent countless sleepless nights caring for their orphans over the years. This is one of the reference pics I used. Isn't she pretty?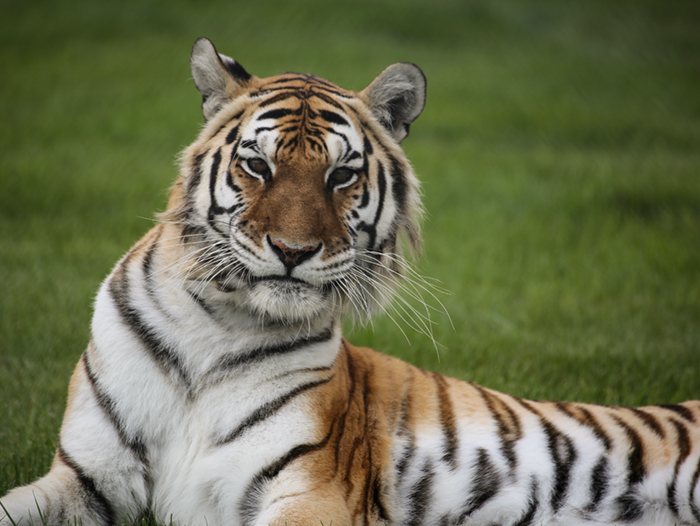 I've already painted two tigers with the traditional orange, white and black look, one of which is a best seller, my Smiling Tiger painting. While I could just paint another one for my own enjoyment, I also wanted to add another image for print and licensing, so I opted to use Sheera as a reference, but paint her with white tiger colouring. It was a worthwhile challenge.
I'm pleased with how this turned out, and better still, I recorded the painting from start to finish at different stages for a video I'm doing for Wacom. This was painted entirely on the Wacom Cintiq 16 display. I did some colour and light adjustments on my Cintiq 24HD at the end because I know how it needs to look on that display for accurate printing. I was a little apprehensive making the commitment to painting it entirely on the new smaller display but it was a joy to work with. I would recommend the Cintiq 16 without hesitation or reservation. It's a beautiful piece of hardware.
I'll be spending the weekend editing the video and recording the narration. I'll share that when Wacom does.
Cheers,
Patrick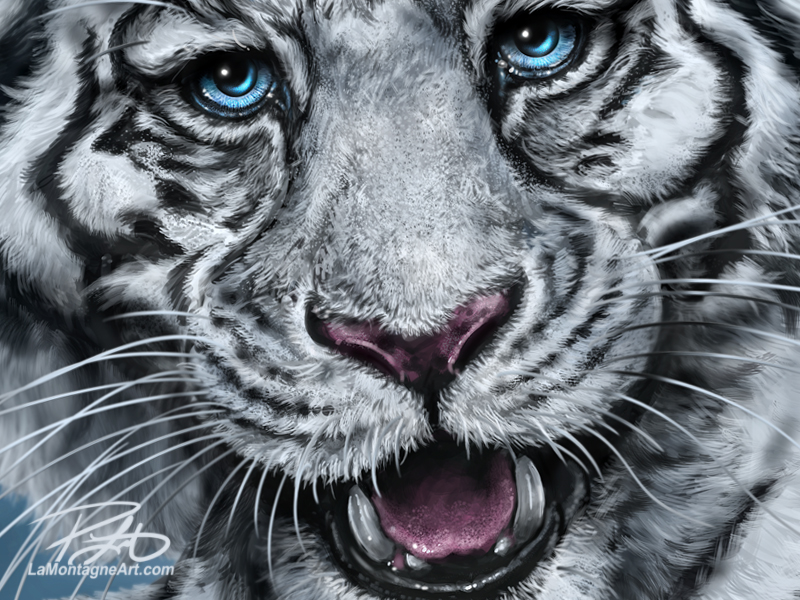 If you'd like to receive my newsletter which features blog posts, new paintings and editorial cartoons, follow this link to the sign up form.