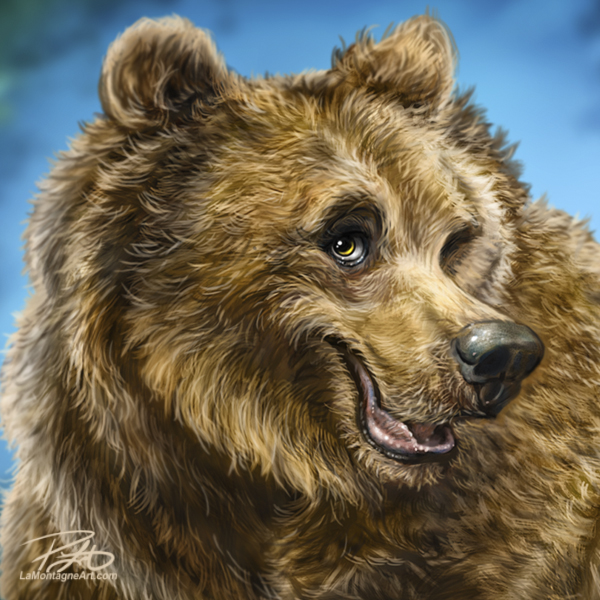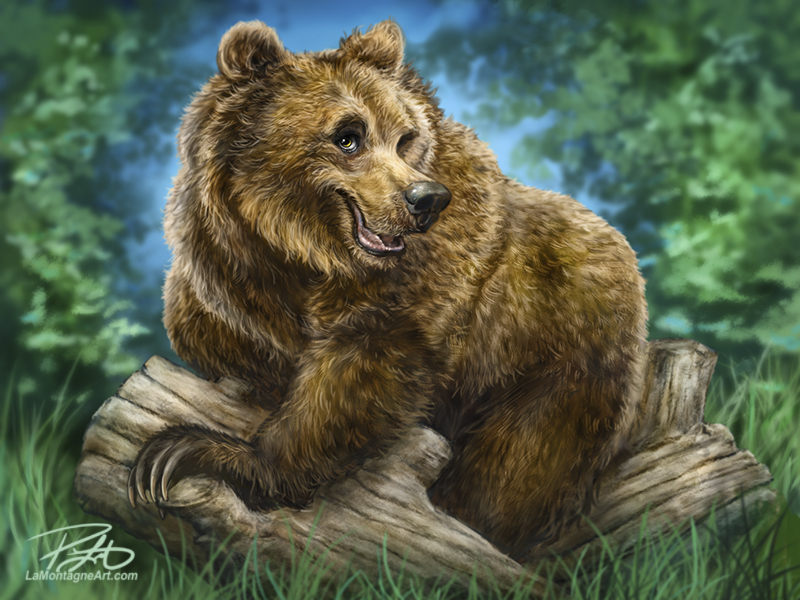 Yes, it's another painting of Berkley, without apology.
Every time I see her, I think of all of the garbage I pay attention to in my daily life that just isn't important, stuff I should let go. If I had to pick one word to describe this little bear, it's joy. She sure knows how to live in the moment and has a personality that just can't help but make you smile.
I was up at Discovery Wildlife Park in the middle of last month and Berkley's enclosure was my first stop. With the camera ready, I went to the bottom of her large enclosure and seeing her at the other end, I called out to her. She looked, sniffed the air and came right to me. I tried to take shots of her while she was coming, but no dice.
Once she got to the fence and I started to talking to her, there was no chance for good photos, too close to the fence. She started digging as she usually does so I walked only the fence line with her and she followed me. Just a cartoonist and a bear going for a walk, it's still a strange but wonderful experience.
At one point, other visitors came up to the fence so I stepped back so they could see her, but because I was behind them, she started digging again and accidentally hit the electric wire that surrounds the enclosure. There was a loud snap, Berkley let out a startled ruffing growl and ran away into her enclosure.
It's important to note that the electric fence is the same as a cow fence. It doesn't hurt her and is of low enough power that it just acts as an annoying deterrent and the animals learn to avoid it. The keepers regularly come into contact with the wires and get zapped themselves, with no lasting effects.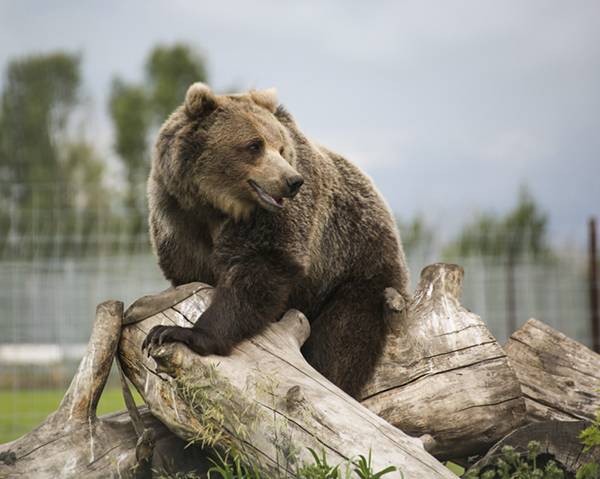 Berkley retreated to her large pile of tree trunks in the middle of her enclosure. Last year, she dug her hibernation den beneath it, so I imagine that's her safe space. She was sulking a bit, but crawled around on top, and I was able to get some nice photos without the fence showing up in the shots.
It didn't take her too long to forget about the shock and she came right back over to the fence to continue our visit.
There's a lesson there, about moving on from the negative stuff, one I still have yet to learn.
Cheers,
Patrick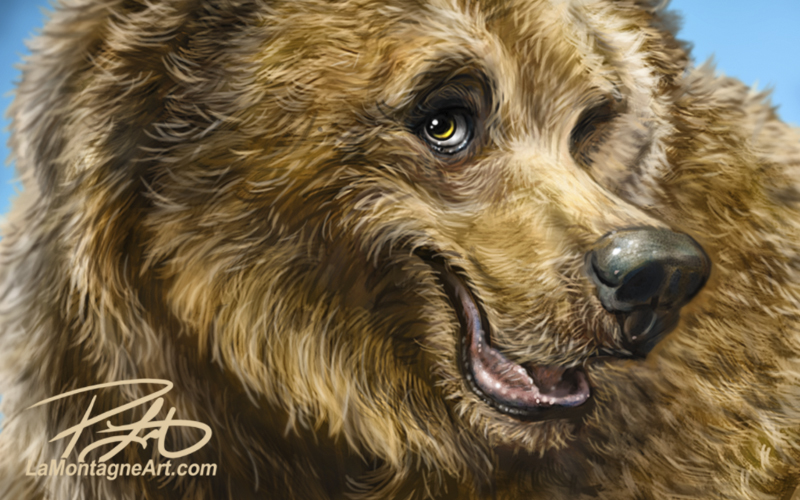 If you'd like to receive my newsletter which features blog posts, new paintings and editorial cartoons, follow this link to the sign up form.