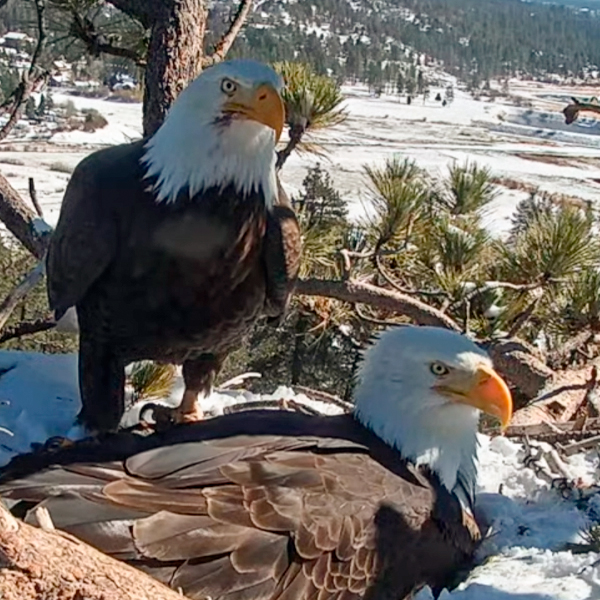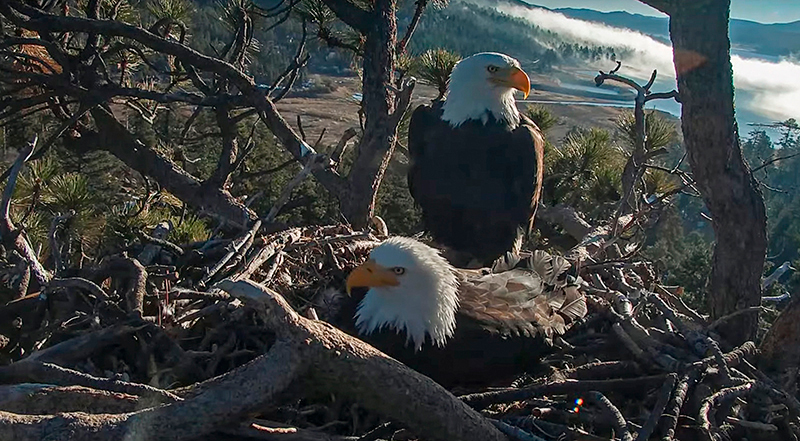 Late last month, a subscriber sent me a link to a live cam of a bald eagle nest on Big Bear Lake, California. She has a cabin on this lake.
These cams exist all over the place; there's one of an osprey nest just down the road from me. I took to this one because of the story of the breeding pair, Jackie and Shadow, and the beautiful scenery in which they live. The image quality and camera placement is fantastic; it switches to infrared at night, providing a clear image without disturbing the eagles. Their nest is 145 feet high in a Jeffrey Pine Tree.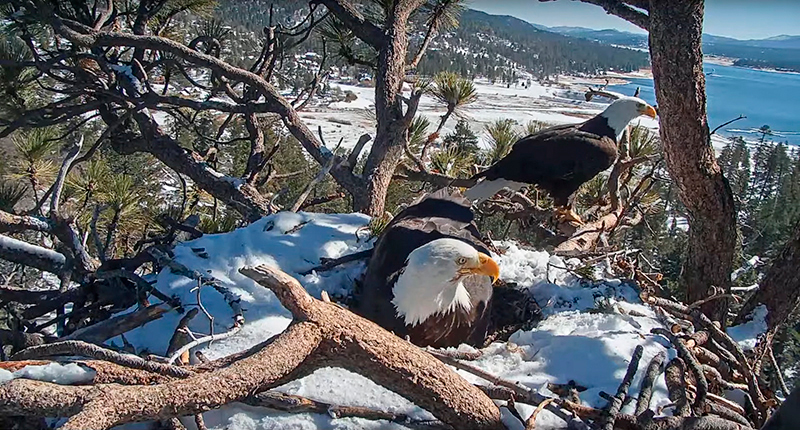 I've been checking in on them every day, sometimes more than once, as it lets me scan backward several hours to see if I missed anything good. I only end up watching a few minutes each time, and I'll admit to preferring the scenes where both eagles are in the nest, which is usually only a minute or two.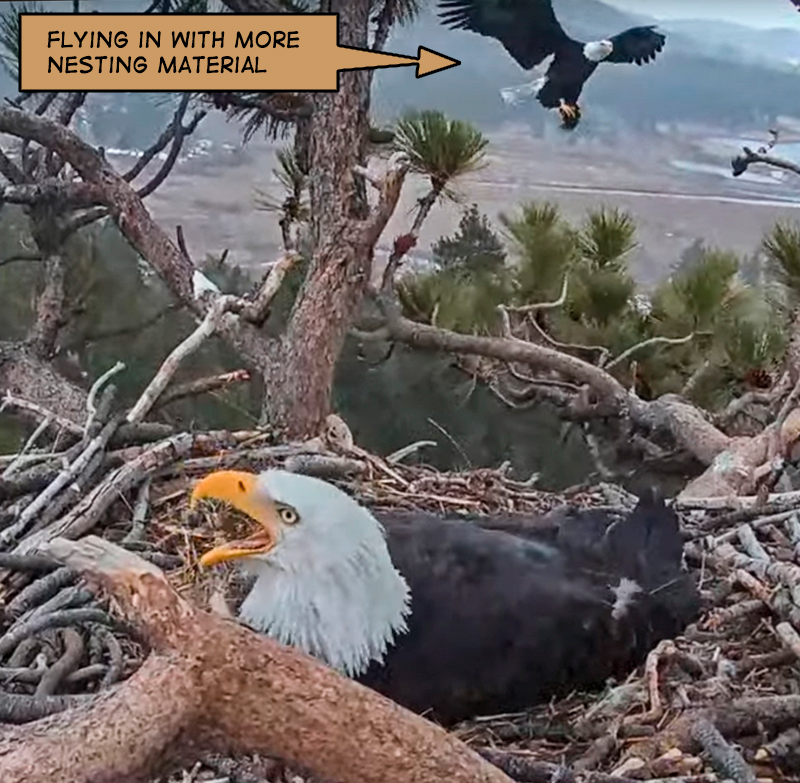 Jackie laid her eggs in January, and 'pip watch' begins next week. Jackie and Shadow haven't had a successful clutch the last couple of seasons, so hopefully, they will this year. But, unfortunately, nature can be pretty brutal, and life isn't as rosy and fairy tale as we'd like to imagine. There's no guarantee that these eggs will produce healthy offspring that survive to leave the nest, between predators, the elements, and all that can go wrong. That makes those that do even more of a wonder.
The information shared on this camera space by Friends of Big Bear Valley is extensive, as is the commentary in the sidebar chat. While I've not participated in that conversation, I've learned a lot from reading through it.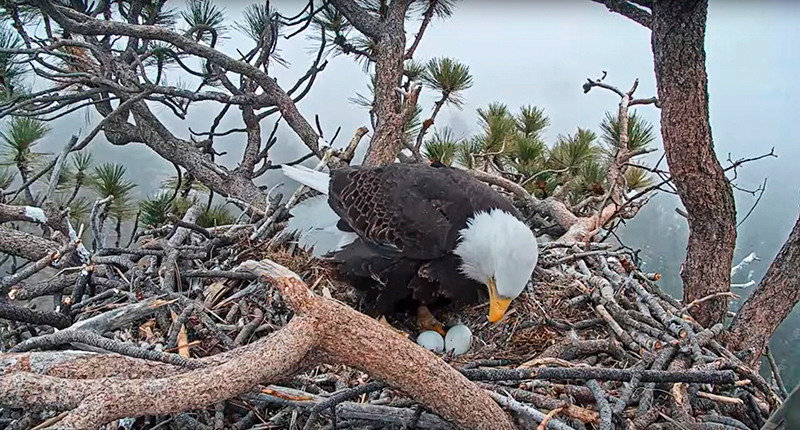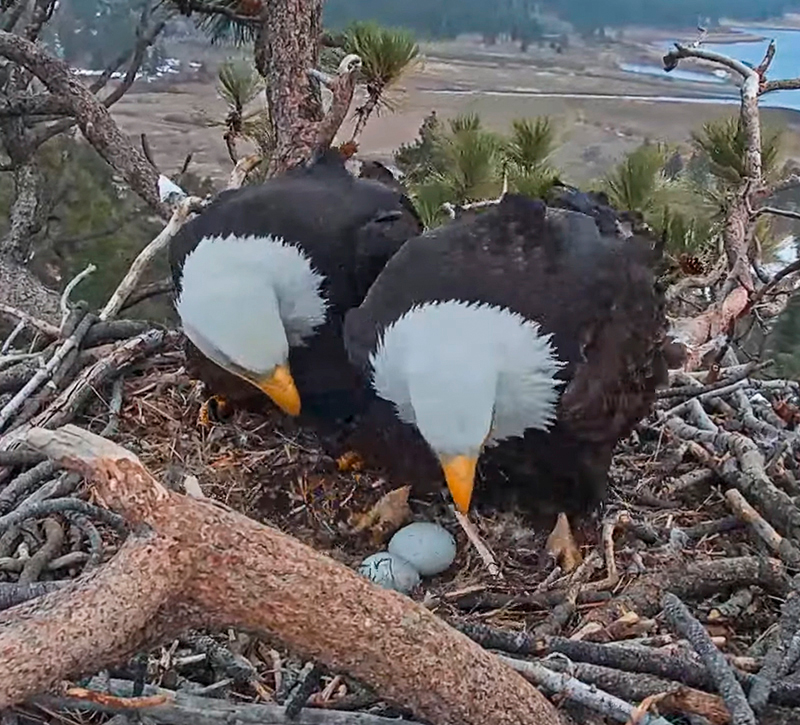 I've enjoyed watching the two eagles switch off incubating the eggs so the other can go eat, fending off marauding ravens, and interacting with each other. The chatter between them when one flies in is amusing and fascinating. That tree also gets rocking when the Santa Ana winds blow over the lake. A snowstorm blew in fast and heavy last week, and while the eagles certainly didn't look like they were enjoying themselves, they handled it well.
I didn't see them complaining about it on their phones, at least.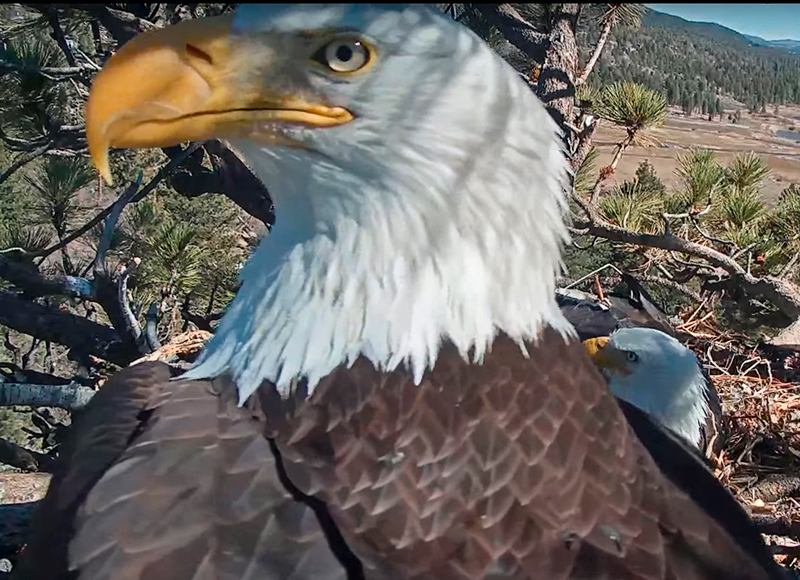 ---
© Patrick LaMontagne