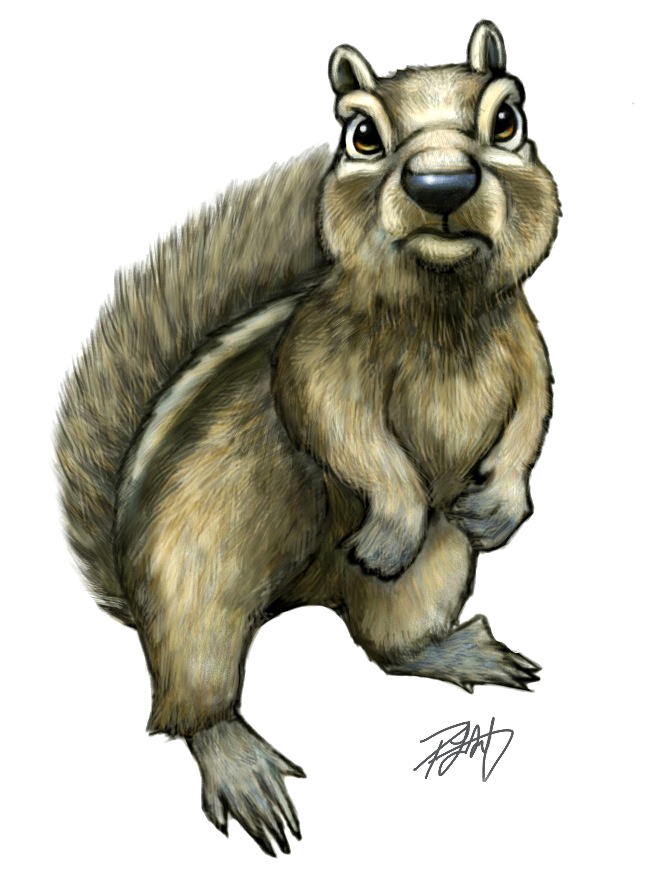 This grumpy little fellow is a Golden Mantle Ground Squirrel.  They're found in a number of places around here in the Bow Valley, and it's usually pretty easy to get photos of them.
I painted this on the iPad using the Procreate app and the Wacom Bamboo stylus.
Even though I really like working on the iPad and using both the app and the stylus, I'm not able to go further than what you see here when it comes to real detail.  But I'm having fun experimenting with it, and if I wanted to take it further in Photoshop, this would serve as a decent foundation.