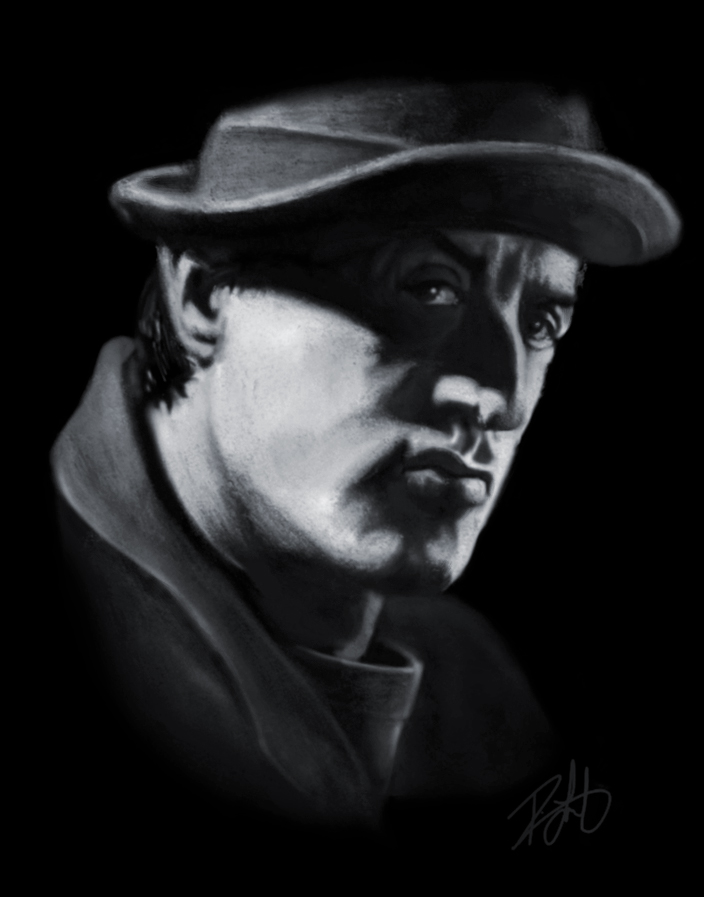 This is my latest iPad painting, Sylvester Stallone as Rocky in the sixth and final movie of the series, Rocky Balboa.  Some critics scorned it as having too many clichés and being unbelievable, but it's my favorite of the series.
This is as far as I could take the painting on the iPad, and I'll be using this as a rough for a finished painting in Photoshop.  The finished painting will not be in black and white, but I find accurate colour to be incredibly difficult and a useless effort on the iPad, so I'll do that in Photoshop.
I painted this with the procreate app, still the one I prefer to work with most.  Most of the work here was done using the Wacom Bamboo Stylus, but I also used the Nomad Mini brush for some of the nitpicky texture work.
This is by no means finished, and I can already see many things  I want to change and improve on, both in the painted details and the likeness.  But it's a good start.  With each iPad painting I do, I'm getting more comfortable with it, and figuring out just what's possible.  Still enjoying working with the device, tools, and apps and I plan to continue improving my skills.