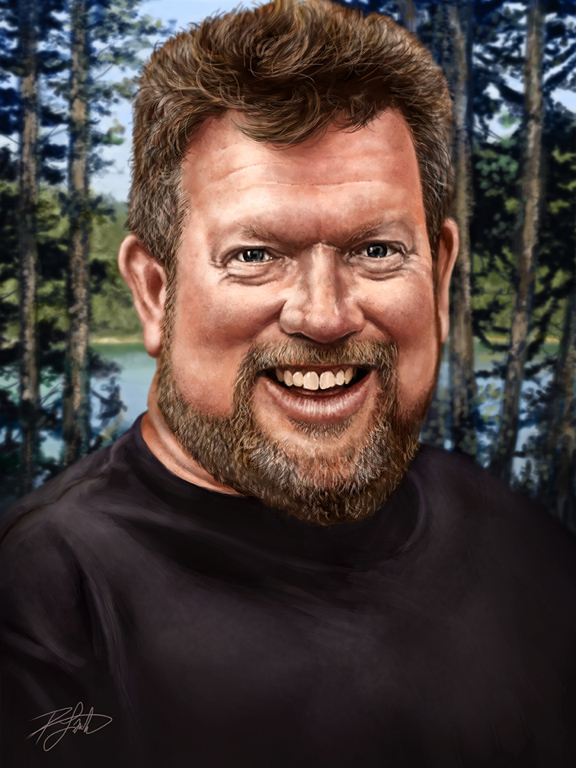 My buddy Jim and I have been good friends for over 15 years, and last night was his 50th birthday, so another good friend of his and I threw him a party.  Not a huge affair, about 25-30 people, I think,  but a good time sharing laughs with friends.  Whenever I go camping at a lake in B.C.  or to my buddy's cabin, it's usually Jim that I'm going with.  He loves taking snapshots of his friends and road trips, and has collected many memories on film over the years.  As he recently bought a new computer, a digital camera wasn't going to be far off, so my wife and I, along with two other couples went in on a very nice camera, a Canon Powershot SX40, a higher end but user friendly camera, great for high quality point and shoot photos with a fantastic 35X built-in zoom lens.  Came very close to getting him a DSLR, but this was a better choice for someone who just wants to capture memories of people and places, without requiring a ton of photography knowledge.  Along with some other accessories we bought him, he was very pleased with the gift and I'm sure he'll get a lot of use out of it.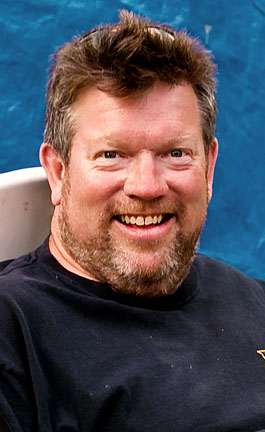 One of the great things about my profession is that on rare occasions, I can create a gift that is unique to me.   While he would have been pleased with the camera alone, I decided that I wanted to paint a portrait for Jim's 50th as well.  Fortunately, those times you can count on me having a decent camera with me is when I'm out camping or at the cabin, so it turns out that I've taken quite a few photos of Jim over the years, and had many to go through.  Only a couple were good candidates for reference photos, however, and I count myself lucky that the one I ended up using was only two years old.
Painting a portrait like this has a few challenges.  Over the years, Jim has had a mustache, a goatee, a full beard and will often alternate between them.  So even though he doesn't have a full beard right now, he did in the reference photo and he will again in the future, I'm sure.  He's got a little more grey now than he did a couple of years ago, but I only added in as much as I had to.  After all, he was supposed to like the painting.  While the little details are important, creative license is as well.  My intent was to capture his likeness, but more importantly, his personality, and I think I did that.  As is my nature, I obsessed over the details on this one, as I'll have to see it for years to come, but I was very pleased with the finished work, and it looks great on canvas.
As much as I'd love to be able to paint portraits for a few other people, the reality is that Jim is probably the only one for whom I could have done this, as most of the time, I'm not snapping photos of people on a day to day basis, and certainly not with anything better than my phone.  If I suddenly started taking head-shots of my friends with my DSLR, it would be pretty obvious to any of them why I was doing it.  This is also the reason I had to rely on photos I already had, so as not to give it away.  This was a unique gift that I was happy to give, and one I'll unlikely be able to do for anyone else, at least not anytime in the near future.
The background for the portrait is Cleland Lake in B.C., a forestry lake that we've been going to for many years, Jim for over two decades.  That particular view is from his favorite spot on the lake.  The painting was printed at 12″X16″ on canvas and framed, and he really seemed to like it.