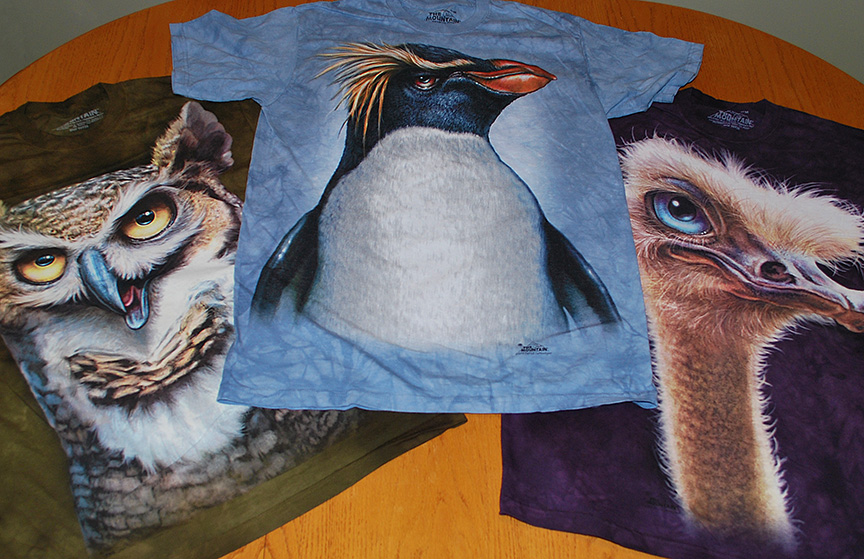 Was pleased to receive my first samples of the Totem T-shirts from The Mountain.  While there are two others yet to come for the 2013 line, the Wolf Totem and Ground Squirrel Totem, I'll receive those soon, once they're up for sale on their site.  As the Ground Squirrel Totem went up just recently, I would expect I'll see the remaining two in January.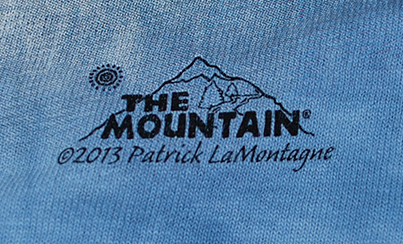 I received three shirts of each design in different sizes and was very impressed with the quality of the shirts themselves and the printing, not to mention my name clearly visible on every shirt.  Images will always vary in how they look, depending on what surface they're printed on.  Paper looks different than canvas, so I was a little anxious to see how well they would reproduce on fabric.  I wasn't disappointed.
As mentioned before, one of the things I like best about my Totem paintings being licensed to The Mountain is their commitment to being environmentally responsible and their business ethics.  I know that we get a little cynical about believing that these days, but I'd invite you to check out their claims at the following link, The Mountain: America's Greenest T-Shirt Company.
If you'd like to purchase one of these shirts, you can visit their online shop.  Here is the link to the four shirts that are currently available, and coming soon, the Wolf Totem will be available as well.