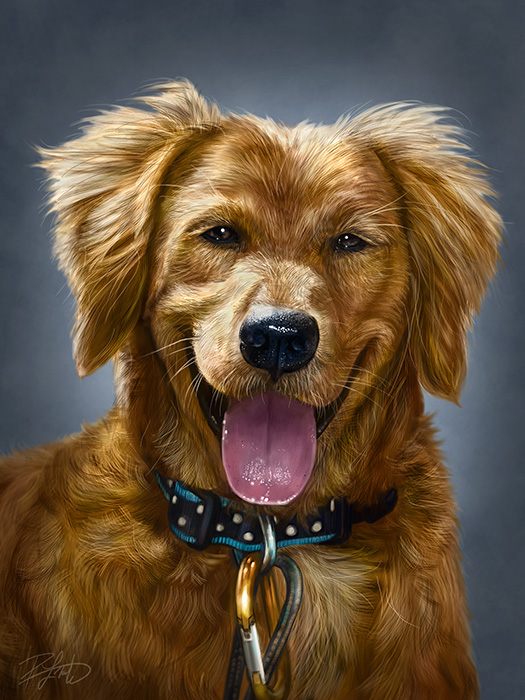 This was my last commission painting of this year, a little lady named Moneypenny.  She's a young pup with a great personality and I was given the option of painting her in a realistic portrait style or Totem style, artist's choice.  Believe it or not, there is no exaggeration in this portrait.  She was really smiling like this in the reference photo, so I didn't see the point of painting her in the Totem style.
Moneypenny's portrait was finished earlier this month, but I wasn't able to show it 'til now, just in case the recipient happened to see it online.  Since I know both the client and the recipient, there was a chance somebody would let it slip, so it was best to hold off.  It was printed and stretched on canvas at 12″ x 16″ and framed.
I found out last night that the gift has been given and while her owner loved it, Moneypenny herself was a little freaked out, thinking there was another dog in the house.  Apparently she barked at it.  Either that was a harsh critique or a wonderful compliment.
Here's a closeup of the details.