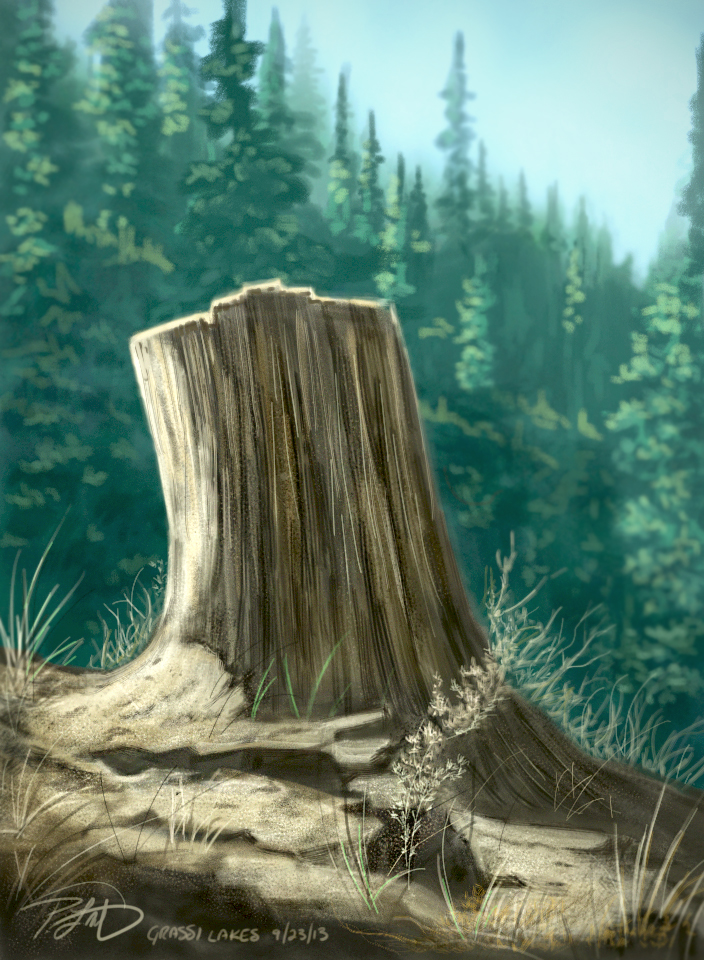 Went for a hike up to Grassi Lakes here in Canmore yesterday afternoon.  Named for noted local, Lawrence Grassi, it's not a long trail, but if you take the 'difficult' route, it's quite steep in places and is very pretty.  There are a number of relatively short hikes I take in this area when I just want to get my daily exercise, each about an hour or two in duration.  Cougar Creek I can walk to from my house, but if I have to pull the car out of the garage anyway to get groceries or run errands, I'll head to Grotto Canyon or Grassi Lakes for a change of pace.
During the summer months, Grassi Lakes is usually quite busy.  Even in the fall on weekends, you'll find plenty of people walking this moderate hike, especially since the 'easy' route, which is essentially just a dirt road, makes the trail accessible to most people, regardless of their physical fitness.  Yesterday, being a Monday, I almost had the place to myself and it was very peaceful, both on the trail and at the lakes themselves, which are really two connected ponds.  The emerald colour of the water is very pretty and it's a nice little spot.
I've noticed this tree stump at the lakes on a number of occasions.  For locals, look up on your left, just after you cross the little footbridge between the lakes.  More than once, I've sketched it, but yesterday I figured I'd like to paint it.  Since I haven't done much paint sketching in the last little while and didn't want to make a finished piece out of it, I painted this on the iPad while watching TV last night.  It sort of turned into a two-colour image and I quite like the finished result.
Painting on the iPad is a real challenge because of the low resolution (especially on my first-gen device) and the imprecise nature of the stylus.  By varying the opacity of the brushes and layers in the procreate app, I manage to simulate pressure sensitivity and have developed a method that works quite well for me.  Actual size of this image is 704 pixels X 960 pixels at 72ppi, so it would make a poor print, but it's good practice.