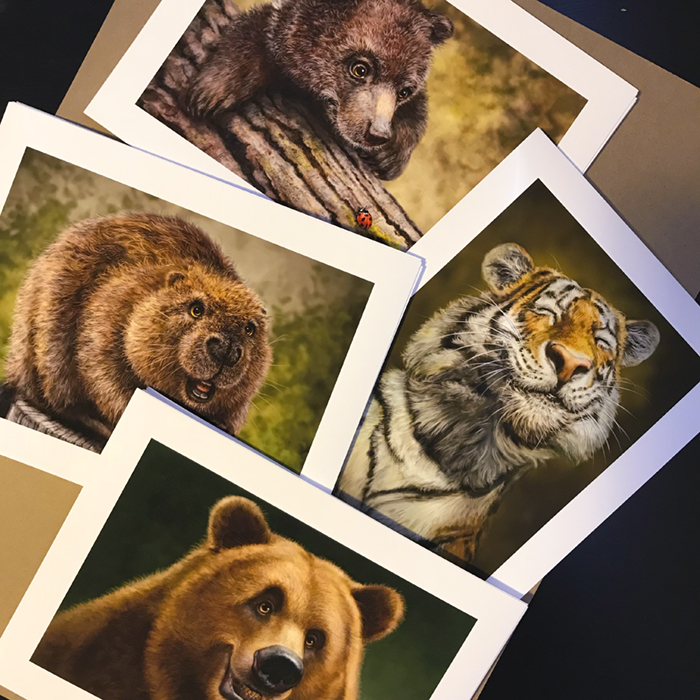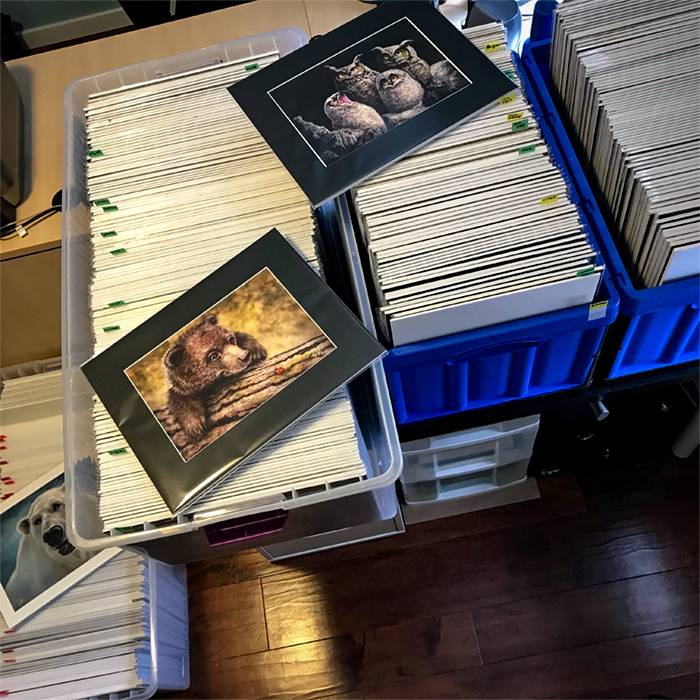 With the Calgary Holiday Expo next weekend, I'm busy preparing my prints and booth hardware, wondering once again if I'll be able to get it all in the car. It's a valid concern, especially when I change things up, as I always do.
A few years ago, this sort of thing was a significant source of stress, as it adds quite a few hours of work to an already busy week of the usual deadlines. This time, however, it just feels like business as usual, which is a pleasant surprise.
I have a spreadsheet checklist of things I need to bring and everything I had to order has arrived with plenty of time to spare. As expected, the more you do something, the easier it gets.
The only thing that could throw a wrench into the gears is bad weather, poor sales, and myriad other unexpected possibilities, none of which I can do anything about. Usually I'd worry about it anyway, but this week, I'm not.
As my grid wall setup is changing yet again, I will spend an afternoon tomorrow or Tuesday setting everything up in the garage, just to address any issues ahead of time. It's not a task I look forward to, but one I think is necessary, given that I don't want to find out I'm missing something on setup day. I'd hate to have to give up a good parking space to make a run to Staples or Canadian Tire.
Now that I'm using a new printer for my giclée works, I have to order larger numbers to keep my costs down. Instead of ordering 5 prints of a particular painting, I have to order a minimum of 20. This means more of an investment each time, likely holding on to prints for a longer period of time.
For example, I don't expect to sell 30 Smiling Tigers next weekend, but likely more than 10. Since I only had 9 left in stock, I had to place an order and now have 29. I had to stock up in similar fashion for a number of my better selling prints, which means when looking at overall numbers; I have a couple hundred more than I need.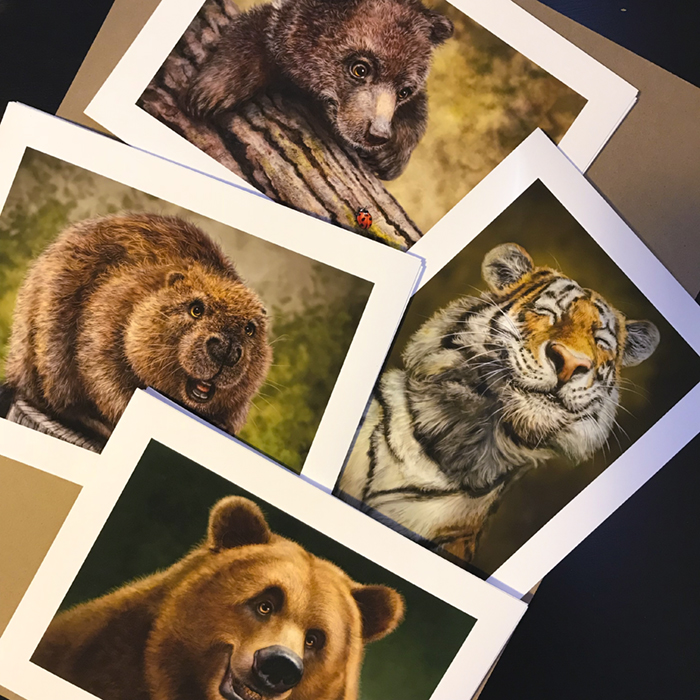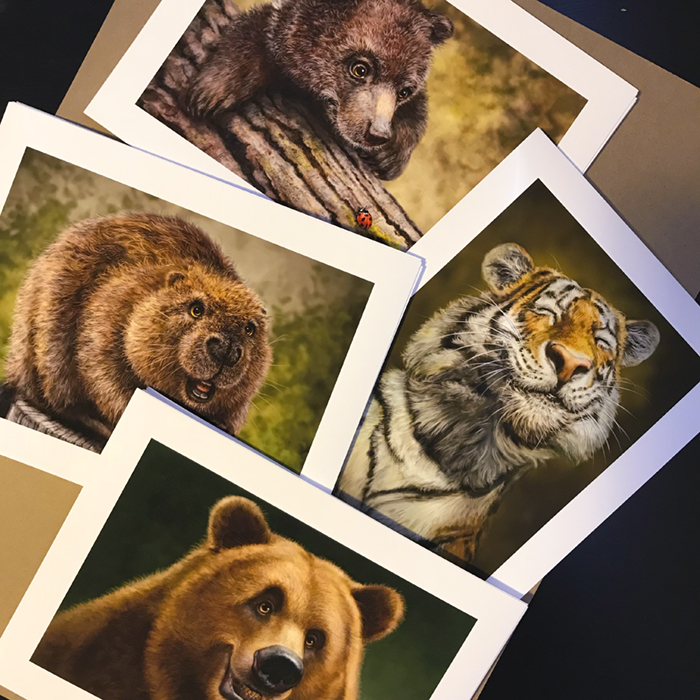 That does make me a little nervous, because it means I've invested money now that I normally wouldn't have until later. On the positive side, however, prints don't expire when cared for properly.
After completing a full print inventory and swallowing hard at the total, I have twice as many individual images in stock than I'd like. Between 8X10s, canvas, acrylic, poster and matted, I have prints of 45 different animals. On one hand, that's an impressive number of paintings. On the other hand, it's far too many different images to stock on a regular basis, especially since a third of those are not big sellers.
Even though I have fond feelings for every one of my paintings, it doesn't mean they resonate with everyone else. I've already been weeding out certain ones as I run out, but will be much more aggressive in that practice over the coming year. I sold the last matted Raccoon Totem print online this week. As much as I like it, I won't be ordering any more. There are about a dozen others that will meet the same fate when the last of each sells.
Many times, after I finish a new painting, I'll get an email or a private message from somebody telling me they want a print. On more than one occasion, those folks have disappeared or told me they've changed their mind after I've invested the money to make prints available, when I might not have done so had they not expressed interest. Take that as a cautionary tale for both artists and buyers. Talk is cheap.
Then, of course, there are my reliable regular customers who ask for a print of a new animal, and even though I want to be able to make one available, I have to ask them to be patient until I get around to doing a print run. These are the folks I hate to disappoint since many have been supporting my work for years. Thank you, you know who you are.
I'm always painting new animals and if I want to stock prints of some of those, I have to start letting many of the others go. It also means that when I do paint a new animal, I have to think long and hard about whether or not I'm going to have prints done right away.
Or at all.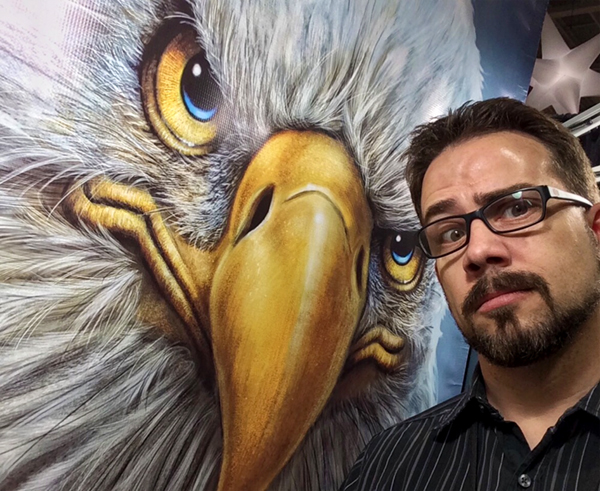 The Calgary Expo Holiday Market runs next Saturday and Sunday, November 25th and 26th in Halls B & C at the BMO Centre. Tickets available online and I believe at the door as well. Here's the link. You can find me at Booth 414. Come by and say Hello.
Cheers,
Patrick