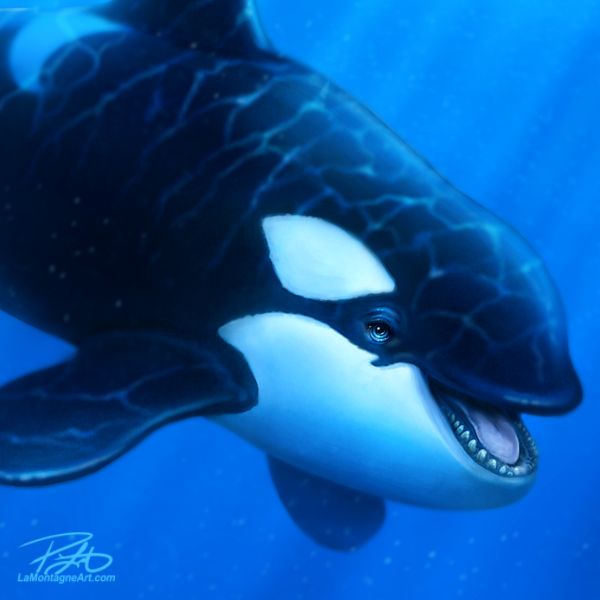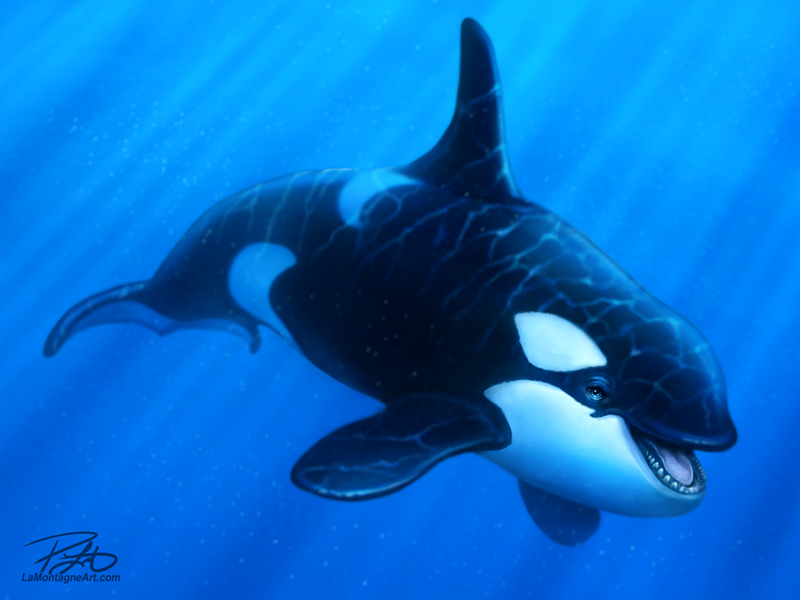 This Orca painting has been a long time coming. I remember a particularly vivid dream about an orca I had in the mid-nineties. I kept a journal at that time and often included dreams. This was before I had ever done any professional artwork, even before my first editorial cartoon, drawn in 1998.
And still, a lot of those dreams were about animals.
While painting this piece, I thought about that orca dream , went back through the journal and found that entry. It was right after the dream I had about the symbol that became the basis of my tattoo last year, which is now my business logo as well. Considering how that past seems to be informing on my present, it might be worth reading those old journals to see what else I might find.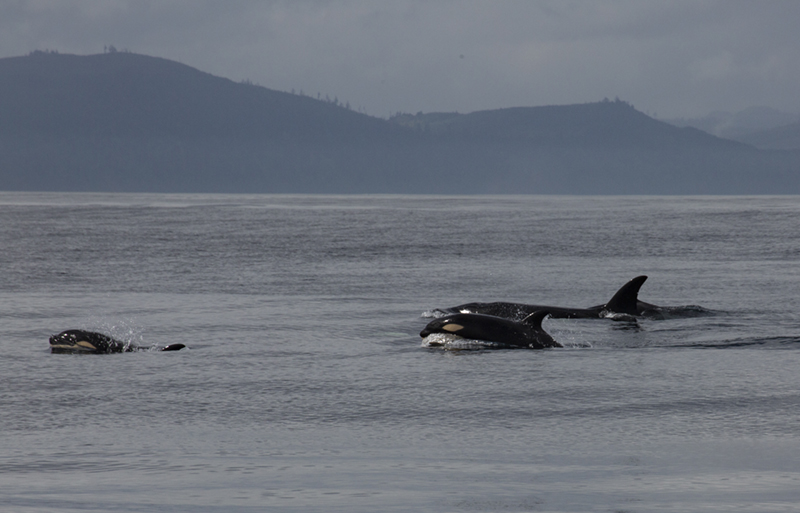 Shonna and I had a great time out with Eagle Wing Tours in Victoria while on Vancouver Island in December. We were thrilled to see orcas in the wild and I did get some nice photos of them. Unfortunately, none of those were good enough to paint from, especially not in my style that focuses on the face and the eye(s).
While I like to get my own photo reference wherever I can, I've relied on the kindness of photographer friends or purchased stock photos for some of my creature paintings. If memory serves, I started gathering the reference for this one four or five years ago, adding to the archive whenever I saw an image I thought would help me do a better job of it.
The challenge with painting marine life underwater is avoiding having it look like the animal is just pasted onto the environment. Water has a different look and it affects everything around it.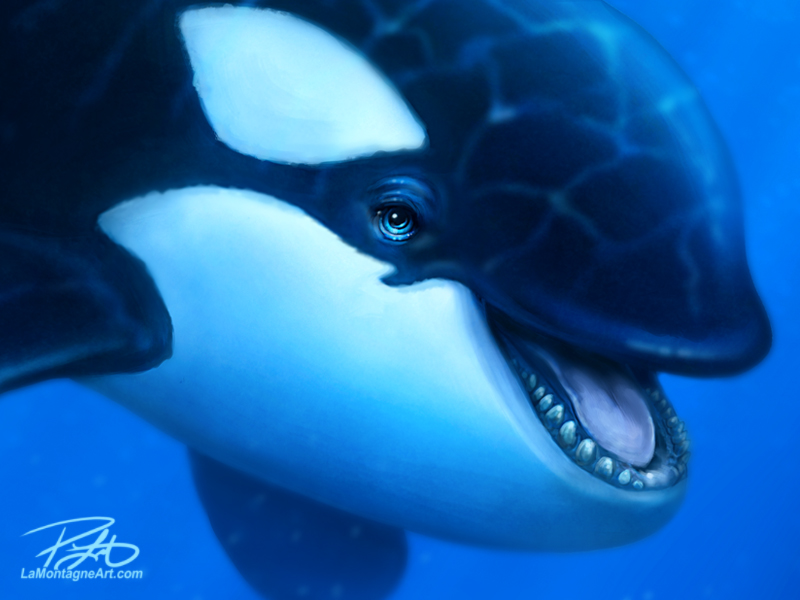 In this case, the eye and mouth are somewhat detailed, but everything else is rather soft in focus. The tail is fading into the background to suggest the depth and the whole thing has a blue look, even the black and white whale. Some of these choices were made ahead of time, but many of them were done on the fly, to adjust for things that just didn't look right.
Each painting presents its own hurdles and this one was no exception. Most important, it was a case of leaving well enough alone. Painting a lot of detail adds a lot to the realism in many of my paintings. In this case, it would have ruined it. The light reflections on the whale's back were fun to mess with and I had to stop myself from going too far with that as well.
Because it was soft focus, and devoid of any great detail, this didn't take me that long, right around ten hours I think. The image will be available through my licensing clients shortly, but I won't have prints available until sometime in the New Year.
Cheers,
Patrick
If you'd like to receive my newsletter which features blog posts, new paintings and editorial cartoons, follow this link to the sign up form.