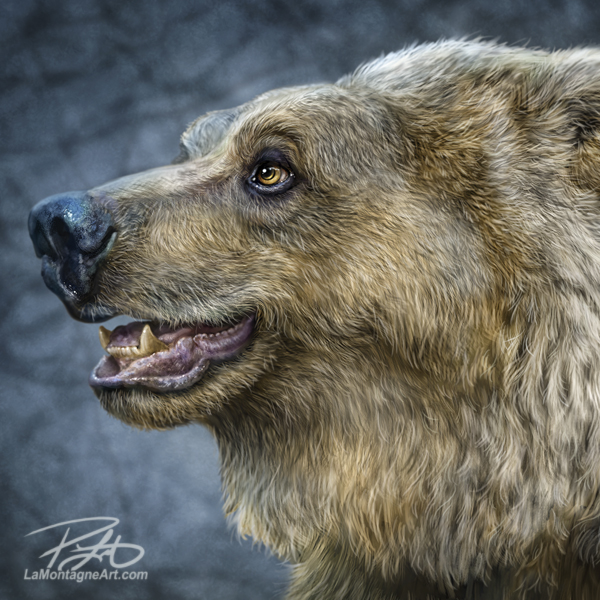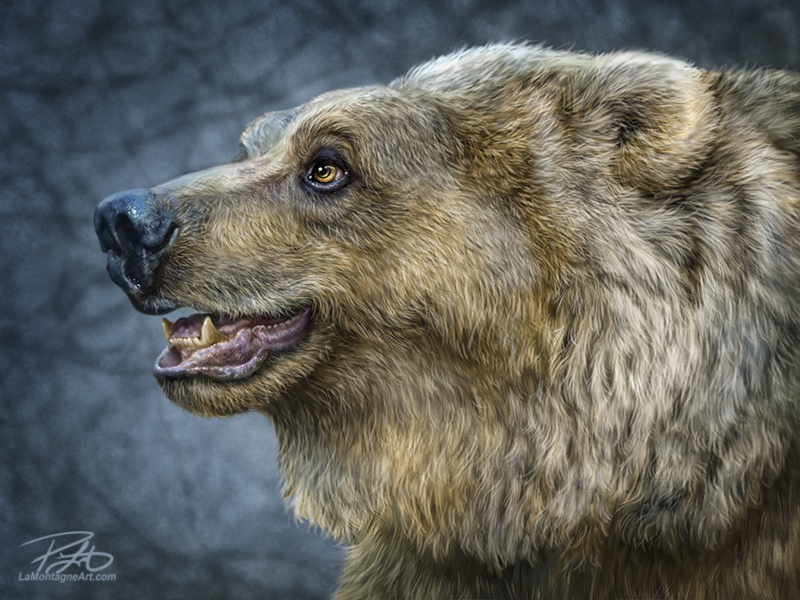 I'm not big on tradition, but I came up with an idea for one on New Year's Day.
To start the year off on the right foot, I decided to get up early as usual and begin a new painting. Looking through my reference pic library, I came up with quite a few that would be good subjects, but none felt right for the first one of the year.
I kept coming back to the Berkley folder, containing hundreds of photos. Part of me thought that I should paint something else since I've painted her six times already.
But who am I kidding? I could paint her many more times without getting tired of it. And for those who aren't as enamoured with bears as I am, especially THIS bear, I'll get to other animals soon enough.
Since the world often seems like it's going to hell in a handcart these days (it's really not, you know), starting the year off with a painting of Berkley seems like a tradition I can wrap my head and heart around. She always makes me happy.
She's in deep sleep hibernation right now, but I'm looking forward to seeing her again in the spring, to take new photos to add to the library.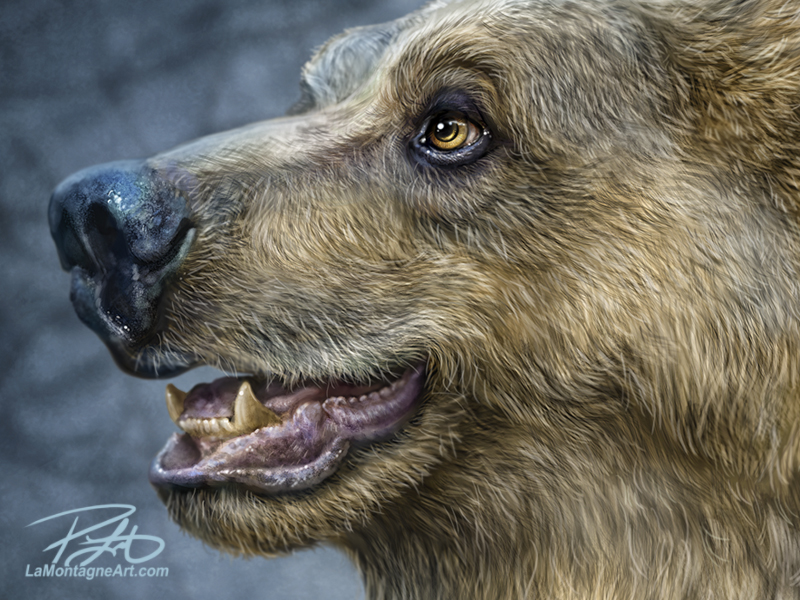 For the artists and technical folks, the full-size file is 40"x30" at 300ppi, painted in Photoshop on a Wacom Cintiq 24HD. No photos are ever part of my art; it's all brushwork. As for how long it took to paint, as people always ask, I have no idea. I'm working on other stuff in the same period I'm working on a painting. More than 10 hours, less than 20, that seems like a reasonable guess.
Prints will be available soon.
Cheers,
Patrick
© Patrick LaMontagne
@LaMontagneArt
If you'd like to receive my newsletter which features blog posts, new paintings and editorial cartoons, follow this link to the sign up form.