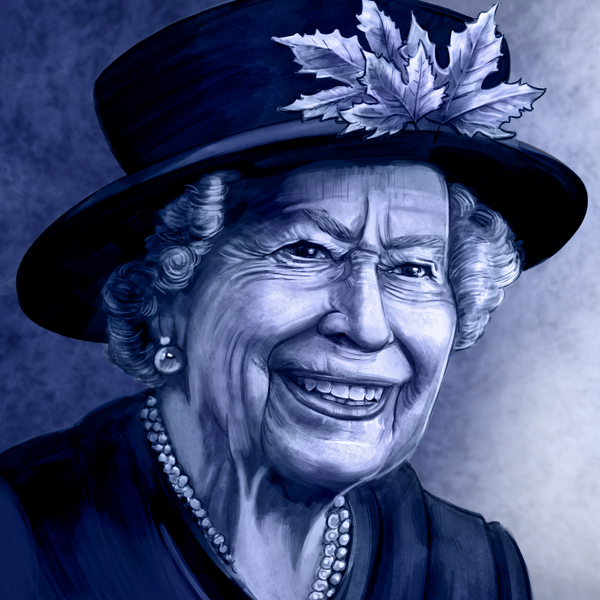 I often must explain to people that editorial cartoons aren't always meant to be funny. Ideally, a satirical cartoon should make you laugh, think, or hopefully do both. But there are several occasions where it's an illustrated comment with no humorous intent.
In the case of tragedies like 9/11 and the 2004 Boxing Day tsunami in Banda Aceh, or whenever a person of historical significance dies, there's no call for funny on the editorial page.
You likely don't need me to tell you that Queen Elizabeth II died on September 8th. After more than 70 years on the throne, her impact on the world is impossible to deny. For most of us, she has always been 'The Queen' and the end of her reign is a historical moment of great significance.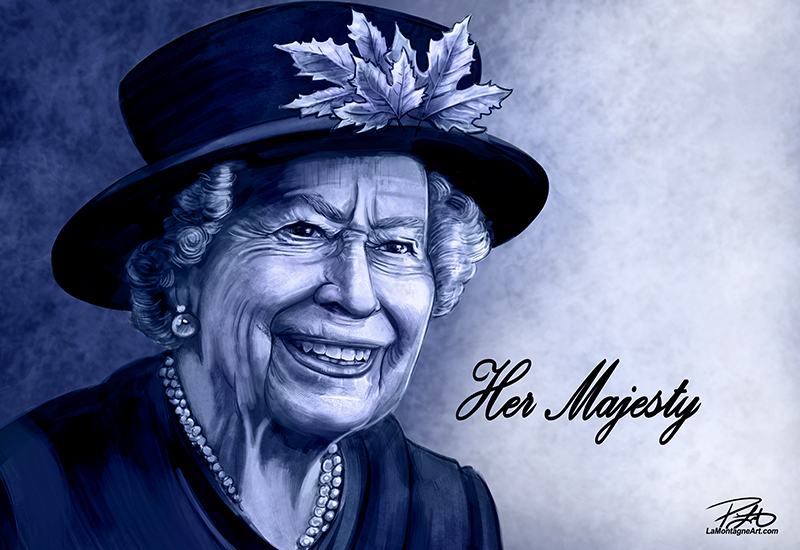 When she got COVID earlier in February, I drew this cartoon, just in case it was time. While it might seem morbid to some, I can assure you that every media outlet in the world has had content and plans laid out far in advance for her inevitable passing. Long before this year, the Queen herself had a hand in the planning of the events of the past two weeks. I felt I'd rather take the time to do the work I wanted, rather than scramble at the last minute just to get it done by deadline.
When I awoke on Thursday the 8th, Shonna and I were heading to Red Deer for the day to take my parents out to lunch. From the news I read about the Queen's family being called to her side, it seemed clear how the day would unfold. As such, I sent the cartoon to my newspapers, with a note advising that, should she die, this was my contribution.
A few hours later, we were walking to our car with my parents to go to the restaurant when I got the alert on my phone.
The above image appeared in several Canadian daily newspapers the following day.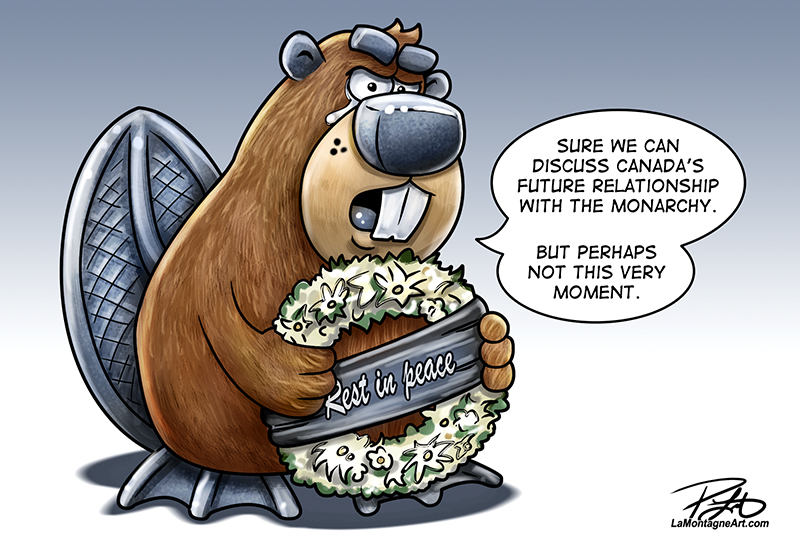 Canadians will no doubt have a necessary conversation in the coming weeks about this country's relationship with the monarchy and how it will look in the future. But I drew this second cartoon last week reminding readers that it would be crass to dig into that before her interment. I'm not a monarchist, but one need not be to understand simple respect for the recently deceased and empathy for her family and those who grieve her passing.
And finally, I drew one more cartoon this week for her funeral on the 19th.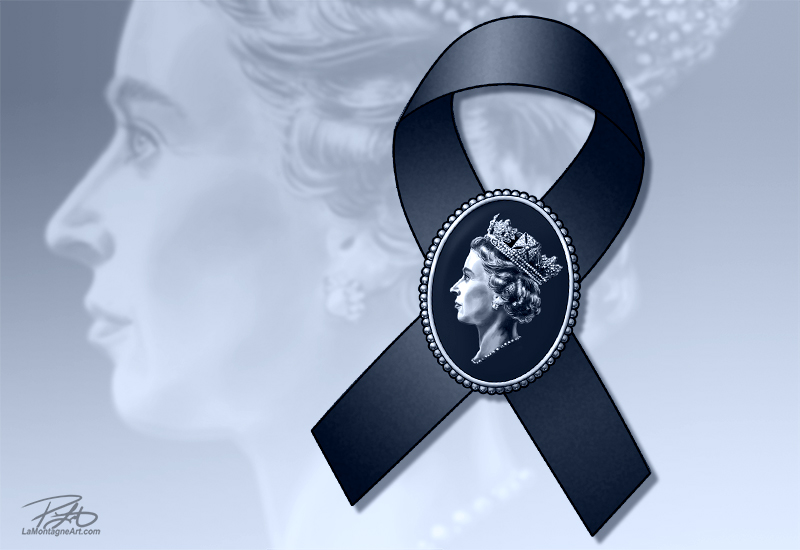 While I don't enjoy or look forward to drawing them, these types of editorial cartoons are still part of the job.
____
©Patrick LaMontagne 2022