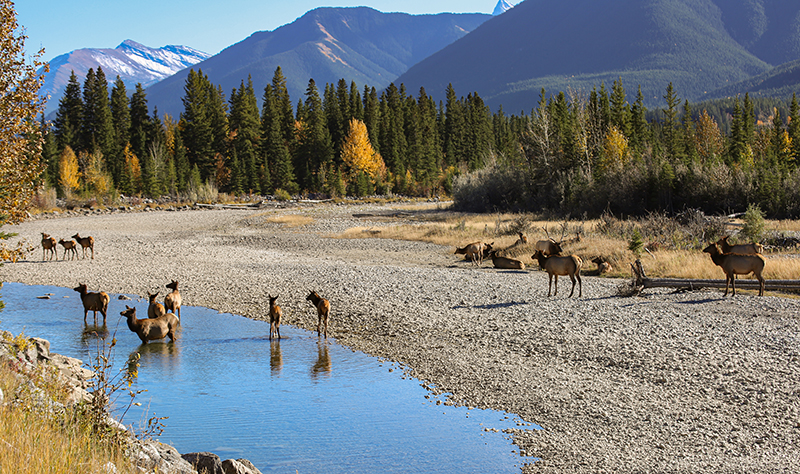 A couple of weeks ago, I biked a trail between a suburban neighbourhood and the Canmore Golf Course. It's a popular pretty route in the trees, and I've taken it often. Rounding a turn, I encountered a large harem of elk lying down in the trees next to the path, with one very large bull elk standing among them.
Whether it's females in the spring during calving season or the bulls in the fall during the rut, elk can be dangerous animals. Live here long enough, and you'll likely have been charged by either just because you got too close or they didn't like how you looked. While living in Banff, I'd hidden behind a car or ducked into a building more than once to avoid an elk. So has Shonna.
When I realized I was within the danger zone and too far in the middle of the herd, going forward was the same as going back. So, I maintained a steady pace, kept my head down and avoided eye contact with the bull, watching him in my peripheral vision. His head followed my course.
Once past them, I breathed easier and warned some people coming the other way. You can always tell the locals, especially the ones walking their dogs. A herd of elk? Let's go the other way.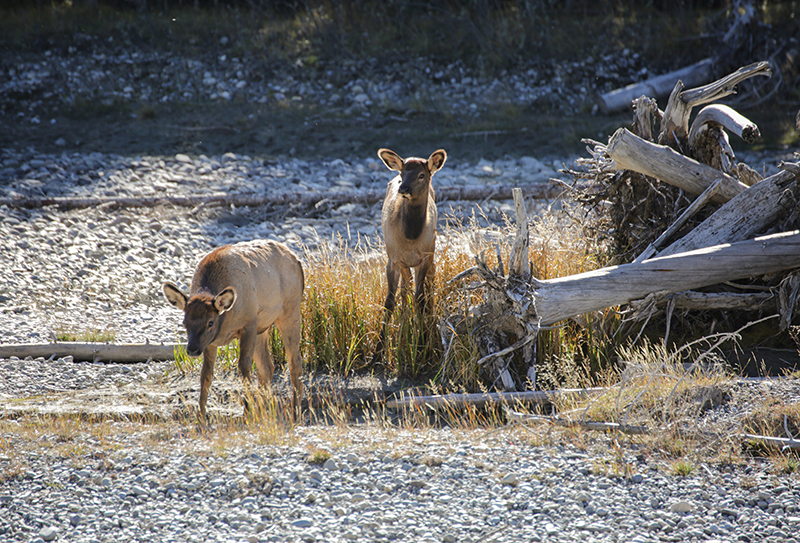 It is maddening to explain to a tourist that they are too close to an elk and, for their own safety, they should move away, only to have them dismiss you with a wave or a middle finger, saying, "Yeah, yeah, mind your own business."
I wanted to take some photos; it just wasn't safe in that area.
The following week, our yoga instructor sent me a photo she took on her phone of a big bull elk hanging around with his harem at the quarry recreation area on the other side of the valley from where we live.
So, whether it was that herd or another, I biked up there last week to look for them. It was a beautiful ride in the fall sunshine, but no elk. The next day, I tried again and came up empty.
On Sunday, after drawing cartoons and working on paintings, I decided to try once again. My route took me along a popular pretty trail beside the Bow River, with stunning views. Frequented by tourists and locals alike, the river trail is the result of flood mitigation many years ago. The path runs the top of an artificial berm between adjacent homes and the riverbed, which is mostly dry this time of year.
As I crested the berm, I noticed an unusual number of people stopped on the path, looking into the riverbed. Sure enough, there was a large harem of elk, complete with a majestic-looking bull. Because they were spread out on the riverbed and in the trees on the opposite bank, a fair guess would be about thirty cows and calves in the herd, erring on the low side.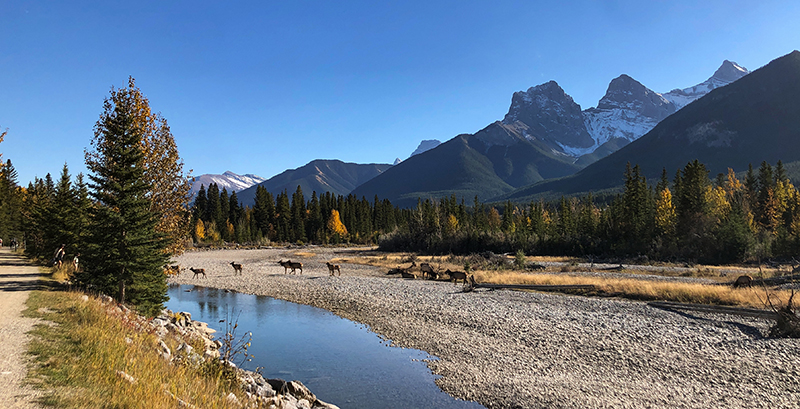 It was an ideal situation for wildlife watching because people could look as long as they wanted and take pictures, and nobody was in danger. I expected somebody might foolishly climb down the bank to get closer, but fortunately, no one did.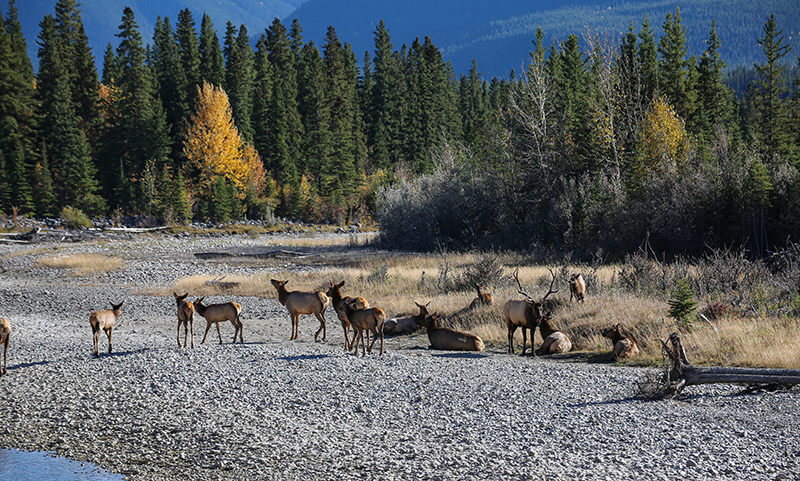 From a photography perspective, the conditions were not good. The bright afternoon sun, lower in the cloudless sky this time of year, was directly across from me. I was shooting handheld at full zoom at 300mm. I probably should have gone with a higher shutter speed, but I often get that wrong. I'm only keeping a dozen of the hundreds of photos I took. While none are suitable for photo reference, I enjoyed the experience, especially taking pics of this impressive fellow.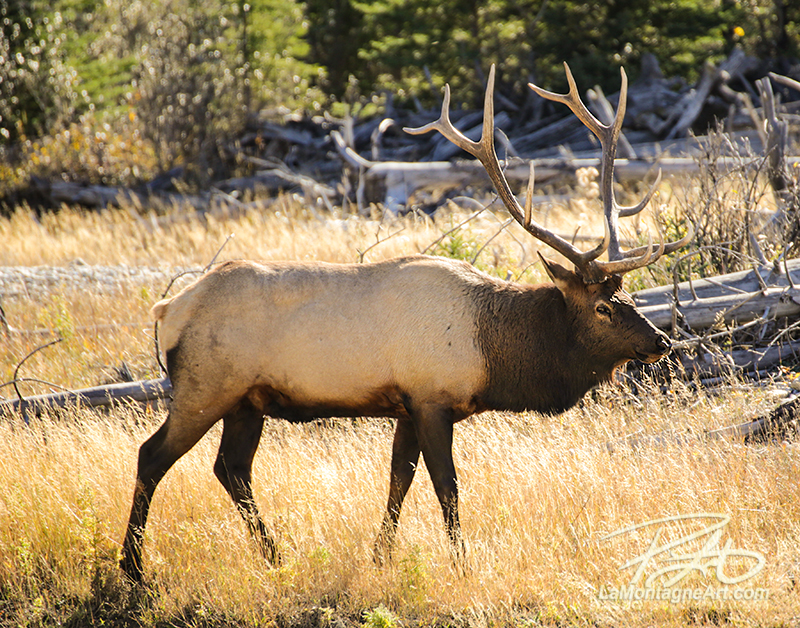 I've lived here for almost thirty years and still love seeing wildlife, even the common sightings of deer, elk and bighorn sheep. Parking the bike off the path for a couple of hours, snapping photos, listening to a bugling bull, and watching a herd of elk on a beautiful warm fall day in the mountains was time well spent.