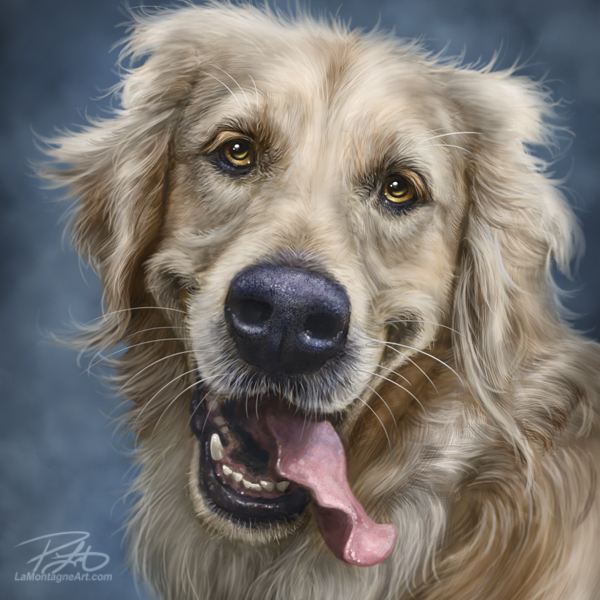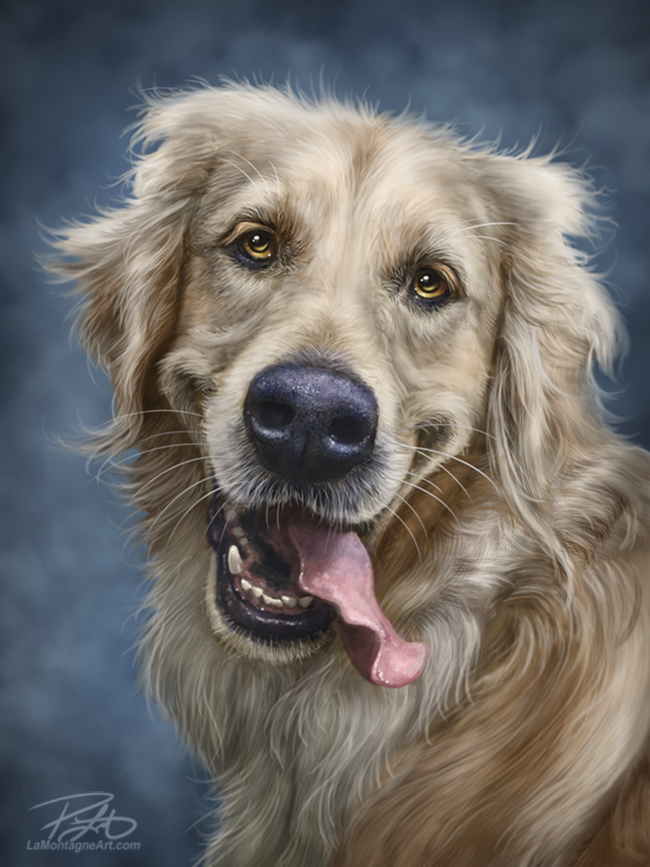 Near the end of last year, I was contacted by a woman in BC who had seen my artwork at the ferry terminal in Victoria, on merchandise licensed through Pacific Music & Art.
Christina was complimentary of my work, which is always nice to hear, and when she saw that I did commissions, she inquired about my painting her Golden Retriever as a gift for her husband. She included a photo of the two of them.
Before taking on a commission, I usually like a little back and forth to ensure I understand the client's expectations, and I want to see reference photos. If the images aren't good, I can't do a good job, and I'll decline the opportunity. Christina supplied me with plenty of great shots and suggested I Google the pair, just in case there was press reference I might like.
You see, Sammy is a working dog, and Larry Watkinson is the Chief of the Penticton Fire Department.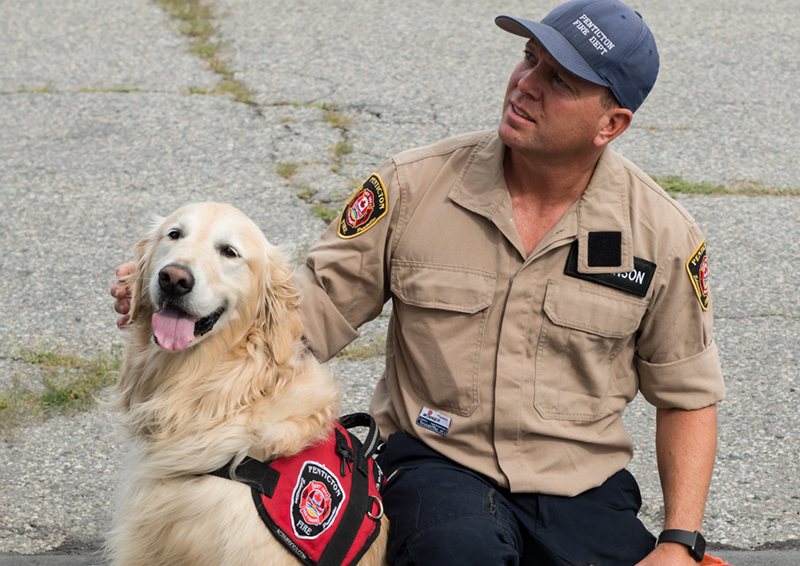 Photo Credit: Mike Biden
Before long, I was reading with fascination, articles from different BC newspapers. In September of 2019, Larry and Sam were deployed to the Bahamas to help with the rescue efforts following Hurricane Dorian.
As part of a team of Burnaby Fire Fighters and their rescue dogs, they searched for cadavers in the wreckage. The USAR team must be self-sufficient in their operation, and while the goal is to get there as quickly as possible to find survivors, it's often too late, despite their best efforts. The team had previously deployed to Nepal in 2015.
They spent eight days in 40-degree heat in the Bahamas, having to source their own accommodation, water, food and resources. These dedicated professionals are volunteers, using their own vacation time to help others in need, leaving their supportive families back home.
Following the deployment, Larry was quoted in the Penticton Western News as saying, "We have to recognize that we live in a great place and a beautiful city and to remember to look after each other. That's something I've come home with and have been reflecting on every day."
I asked Christina if she wanted Sammy painted in his rescue vest, and she declined, saying, "He is first a family pet."
When people hire me for commissions, they either want a traditional portrait or my whimsical signature style, the same way I paint my wildlife portraits. While I'm happy to paint both, I do prefer the ones where I get to add more personality, and was thrilled when Christina said she wanted my style. They're just so much more fun to paint.
Later in our correspondence, she wanted to make sure Larry liked the idea, and thankfully he did. No longer a surprise, I didn't have a firm deadline on this, and they hired me to paint another family dog since passed away, which I'm working on now. Rocky was a traditional firefighter's dog, a beautiful Dalmatian and I'm also painting him in the whimsical style.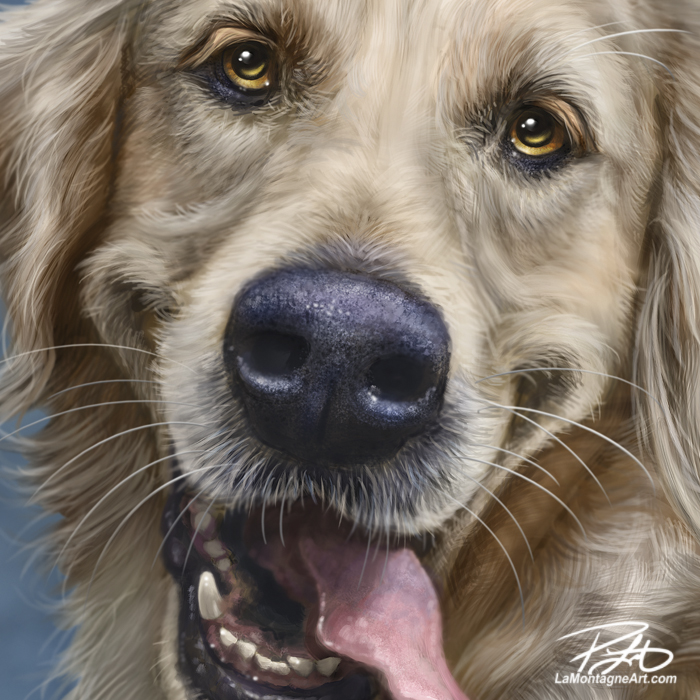 Sammy was a joy to paint, and I had so many great reference pics to work from, which allowed me to create the likeness from more than one source. While Sammy's nose has lightened with age, Larry had requested I paint it dark, as it was when he was younger, which I was happy to do, while still reflecting the light. My work is all about artistic license, especially the whimsical style.
Christina and Larry were both pleased with the result, which is always the nail-biting part of any commission, waiting to hear if the client is happy with the work I deliver.
Once I finish the second painting, I'll have them both printed and stretched on 12"X16" canvas, ready to hang, and shipped to Penticton.
I get to meet and talk with a lot of great people in my work, but this is one of the stories and commissions I've enjoyed most.
Cheers,
Patrick
© Patrick LaMontagne
@LaMontagneArt
If you'd like to receive my newsletter which features blog posts, new paintings and editorial cartoons, follow this link to the sign up form.