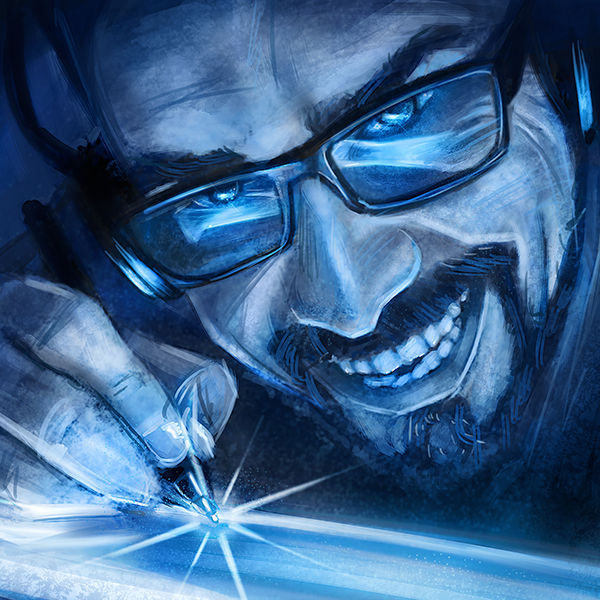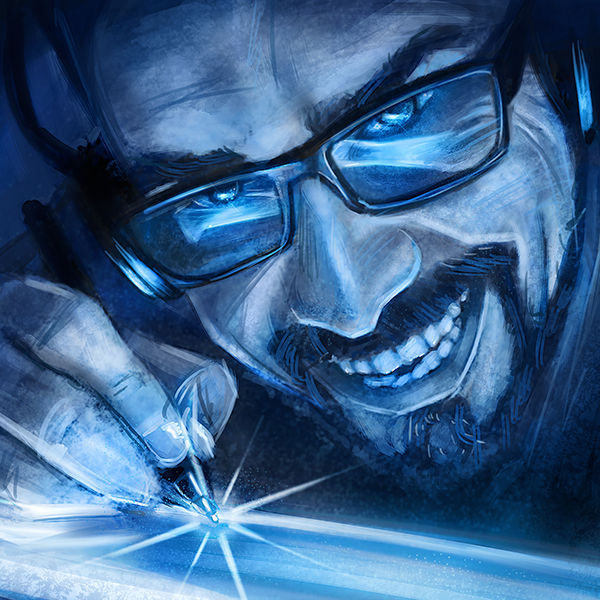 As a perfectionist workaholic with unreasonable personal expectations, my past year reflecting most often reveals that I didn't get enough done.
I've wanted to create an art book of my work for years with little progress. Almost a decade ago, I recorded two training DVDs for painting and cartooning that did well, so I've been planning an updated online painting course.
Two years ago, right before all plans went to hell, my friend Serena and her family went on African safari for a few weeks. She brought home plenty of reference for me for an elephant I've wanted to paint for years. I still haven't started it.
I've been procrastinating, making excuses that I'm too busy with other work. There's no profound psychological mystery as to why.
If I never complete these things, they can't suck.
The holidays are always a low point for me. We don't celebrate Christmas for various reasons. While I genuinely did enjoy the three recent holiday markets, they wore me out. In addition, earlier deadlines for Christmas and New Year's cartoons and fewer publication dates meant less revenue from the daily papers.
As I write this, I'm in a creative rut, unmotivated to draw, paint, or write anything uplifting. In recent days I've still been up at five and sitting at my desk before six, googling articles and watching videos about art marketing, an exercise in desperation.
There are more online listicles on how to create a successful art career than anyone could read in a lifetime, often written by those with little experience. The same regurgitated tips and tricks, all revealing the same truth, that there is no map to get there.
Not that long ago, society's idea of a good career was picture perfect.
Go to college, university or learn a valuable trade, and get a job with a good company. Then, over the next thirty or forty years, advance through middle-management, then management, earning enough to pay off a mortgage in the suburbs, provide for your family of 2 kids, get a dog, and have BBQs on the weekends with neighbours you'd live beside for decades.
Sometime in your sixties, the company (really, we're a family!) will throw you a party, give you a gold watch, and you'll retire with a comfortable pension, spending your weekends playing with the grandkids on the porch. Then, one day, at a ripe old age with a smile on your face, you'll pass away comfortably in your sleep.
That story starts with "Once upon a time" and ends with "happily ever after."
Because it's a fairy tale.
Before I found any direction in my early 30s, I tried a few different things. I spent five years in the Reserves, two of those as a full-time instructor, and thought I might join the military like so many in my family. I went to school for EMT training, got my license, but never actually worked on an ambulance service. Before that, I spent two and a half years in college because that's what was expected. I moved to Banff, worked in hotels and retail, got married, moved to Canmore and here we are.
I don't regret any of those choices, but none of it was part of any plan.
The notion that we're supposed to decide the rest of our lives while in high school is ridiculous. We're still children but are somehow supposed to have the foresight to know what we'll want to be in our forties.
I was an idiot at 18, and I suspect many of you were as well, with no idea how the real world worked. I took foolish risks and did very stupid things, convinced I was immortal. I've often mused, "thank god we weren't taking photos with our phones all the time and posting every moronic thought that crossed our pea-brains."
Although frankly, plenty of people my age and older still haven't learned that lesson.
We're all victims of our own cognitive biases; errors in thinking, logic, and interpretation that influence how we perceive the world. We can easily spot them in others but often fail to acknowledge our own, even though we all exhibit these behaviours.
Cognitive bias is the fuel that runs the social media machine.
There are many on the list, but one is called "Rosy Retrospection."
We remember the 'good old days' with a sigh, when everything was easier, cheaper, people treated each other better, and the world was a nicer place.
It's why "Make America Great Again" worked so well as a campaign slogan. Nostalgia is powerful even though it takes minimal surface scratching to reveal that our wistful memories are largely edited and wildly inaccurate.
There has never been a golden age of sustained prosperity, freedom and peaceful coexistence in the United States, Canada, or anywhere else.
I look back on the early days of my professional art career and remember my tenacity and motivation, working mornings, evenings and weekends on the side to build up my business so that I could one day take it full-time and SUCCEED! (whatever the hell that means.)
However, my nostalgia wants to leave out that I was drawing three to five syndicated cartoons a week for only two weekly papers for a few years. Paid $10 each; I was essentially making pennies an hour, eating up all my free time.
I came VERY close to pulling the plug several times in those early years, asking myself why I bothered to work so hard for no money. I constantly wanted to quit, convinced I was wasting my life.
That was almost 20 years ago.
Following the news every day is a dangerous game when things are normal. If it bleeds, it leads is the very foundation of news media. We might be at the top of the food chain, but we're still animals, barely out of the trees on an evolutionary timeline. We say we want to hear good news, yet we focus all our attention on the bad. Our actions speak louder than our words.
We are emotional, scared little monkeys who react to anything remotely threatening with a fight, flight, or freeze response. We imagine ourselves incredibly intelligent, but the evidence doesn't support our hubris.
For example, everybody knows the basic rule of investing. Buy low, sell high. And yet, all it takes to throw the market into a tailspin of frantic trading and panic is one billionaire tech mogul to tweet something silly while he's sitting on the john.
And it's not just those Wall Street types. One need only look to the rest of us glued to our screens and devices, slaves to social media, eating garbage food, drinking too much, failing to exercise, and wasting our lives watching forgettable TV for hours on end every night.
This past year, I've found myself skimming the employment section of our local paper more than once. I've been here before, walking this familiar territory. It doesn't take a leap of logic to realize this behaviour comes from fear.
But I also know that the greener grass is simply a trick of the light.
There's a severe staff shortage in this valley. If I did get a job, it wouldn't be the one advertised. It would be longer hours covering the other positions they can't fill, for less money than the job is worth. The cost of living in this community is one of the highest in the country, even though wages are not.
Logically, I know that leaving this long art career experiment and going back to a 'real job' won't solve any problems, financially or otherwise. And further down that well, I also know that taking the difficult steps toward worthwhile change never happens until you're really uncomfortable.
Because otherwise, why would you change?
My business has suffered the last couple of years. Newspapers were already struggling before the pandemic, still operating under last century's business model. The other half of my business depends on tourism and people with disposable income, both in short supply.
I don't write this to gain your sympathy because everybody is suffering right now, in one fashion or another. We're all dealing with a whole lot of unexpected, uncomfortable shit.
You can blame the media, politicians, bureaucrats, or run down the long list of ridiculous conspiracy theories. However, it still doesn't change that we must deal with the circumstances before us, and complex problems rarely have simple solutions.
Our nostalgia filter might tell us otherwise, but the normal we yearn for wasn't the utopia we pretend it was. We took for granted all that we now pine for, complained about everything, and blamed whatever we could find for our lives not living up to our expectations. We did it before, and we will do it again. It's our nature.
We spend a lot of time wishing other people would change, but the only thing we can ever change is ourselves.
I'm very uncomfortable right now; professionally, emotionally, financially, and spiritually, which means I've got to change. My focus for the next year is on diversification, making my income dependent on more revenue streams so that when one suffers, it doesn't threaten the foundation. Some of those projects are underway. For others, I need to stop procrastinating and light fire to kindling.
I'm no longer willing to accept poor treatment simply because somebody doesn't agree with my perspective. I don't need everybody to like me. It's a fool's errand because it won't ever happen.
I will put less energy into trivial pursuits and more time into riskier endeavours that may or may not work. That's what got me here and what will move me beyond. Unplanted trees don't bear fruit.
I will try to treat myself better, stop beating myself up over every stumble, perceived shortcoming, and soften that hard-edge perfectionism. Because I will never live up to my own ridiculous unattainable standards, making me miserable.
I will likely fail at some or all these things because I have failed before. But you know what they say about trying again.
Life is tough. It will still be tough when this pandemic is over, just as it was before.
So rather than pretend that turning a calendar will solve our problems, I'm going with a more realistic view of the new year.
2022. Shit will happen. Deal with it.
---