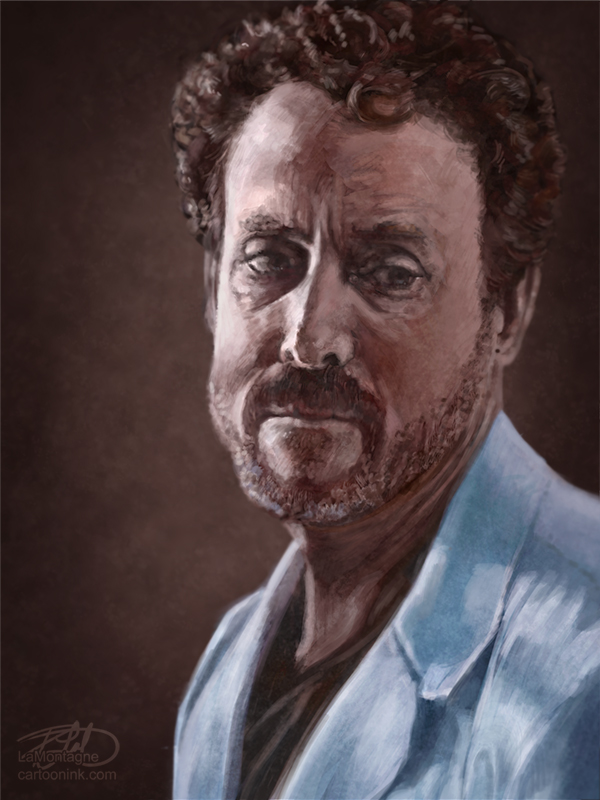 If somebody had asked me a few months ago what I remembered about the television show 'Scrubs,' I would have likely said that it was good, a funny show. I was a regular watcher during its initial run and had fond, albeit non-specific memories of it.
In recent months, I have rediscovered the show on Netflix. As each episode is just over twenty minutes, it's something I've been able to watch while having breakfast or lunch, and I found myself enjoying it even more the second time around. I'd forgotten how much heart it had. It could take you from laughing out loud at over-the-top ridiculous story lines to breaking your heart in the final two or three minutes.
The story arc featuring Brendan Fraser as a guest star just killed me, as one example. Another wonderful rediscovery was the music. I bought a few albums in the last couple of months, just because I heard songs on that show that I'd forgotten; Jeremy Kay, Colin Hay and Fountains of Wayne, if you're curious.
One of the characters I most identified with was Dr. Perry Cox, played by the incredibly talented (and underrated) actor, John C. McGinley. His portrayal of the character could make you hate and love him in the same episode. Without a detailed dissection, I'll just say that Cox was damaged, protecting himself by putting up walls and keeping everybody at a distance. But every so often, you'd get a look inside at a caring individual who just wanted to make a difference, despite knowing he was fighting a losing battle.
No more was that evident than in the 5th season episode, "My Lunch."
McGinley's performance in that episode was profound. Without shame, I'll admit that it moved me to tears. Not just a single tear down the cheek, but hitching my breath crying. I bought it completely and was at a bit of a low point in my own life at the time. It was cathartic.
I just felt the urge to paint that moment, the moment Cox shattered. When he finally reaches his broken and beaten mentor in the following episode, J.D. tells Cox how proud he is of him that "after twenty years of being a doctor, when things go badly, you still take it this hard."
While I'm not a doctor, I get that, for so many reasons. It hit me deep. That's what happens when you combine exceptional creators, writers, and performers, all delivering at the top of their game. Magic.
I worked on this in between the deadlines, so it was painted here and there when I had time. When it wasn't working, when I didn't feel it, I went back and watched that scene again and it refilled the tank, reminding me why I'd started it in the first place. I just watched it again before writing this and as I do, the painting is still not done. But it's close. I could nitpick it for another week, I'm sure, and while it's not as polished as other portraits I've done, that's probably a good thing. It's time to let it go.
Just as with every other portrait of a person that I've painted, this was a personal project. No deadline, no pressure, not something I'll have to sell. I painted it for me, and it was well worth my time. I hope others like it, but if not, that's OK, because I improved my own skills, took a break from the paying gigs, enjoyed myself and am now ready to move on to something else.
And I'm feeling pretty good.
Cheers,
Patrick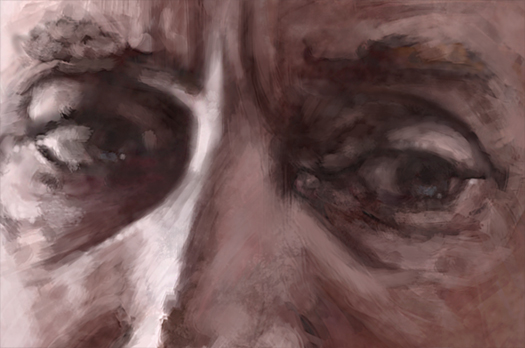 If you'd like to receive my newsletter which features blog posts, new paintings and editorial cartoons, follow this link to the sign up form.  Thanks!