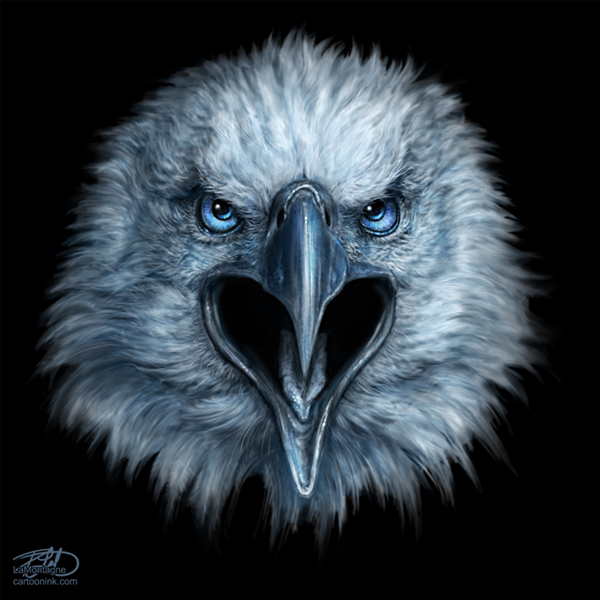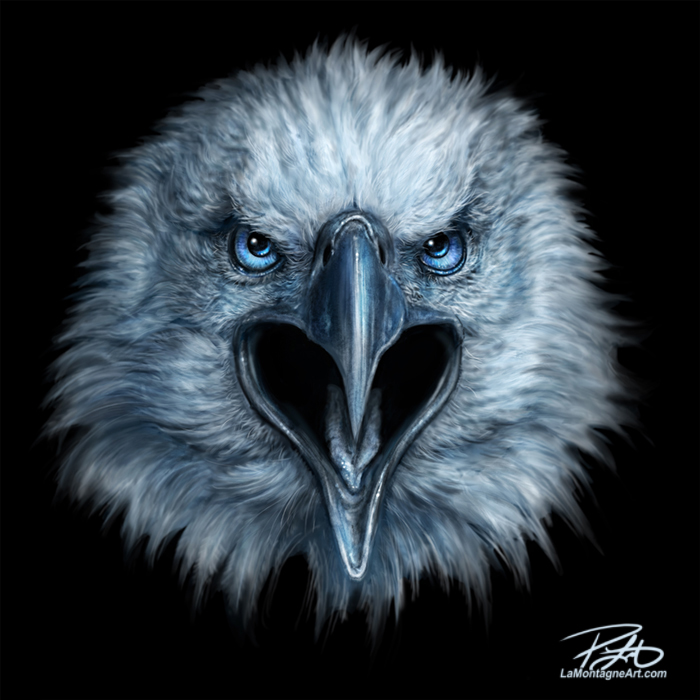 A student from the Alberta College of Art and Design recently asked to interview me for an assignment. I was happy to oblige. While in Calgary to drop off prints at the zoo and take some photos, I made time to meet her for coffee last week.
It got me thinking about the road traveled.
My first paying gig as an artist was as the editorial cartoonist for the Banff Crag & Canyon newspaper. I drew my first cartoon in May of '98, so it's been just over twenty years. I've been a full-time artist since 2006.
Over my career, it has always been easy to find resources in order to become a better artist. While I started with books and magazines, no matter what style of art you want to learn today, there are talented teachers on the internet willing to share their skills, often for a very reasonable price.
Google: "How do I learn to draw?"
While you can peruse countless lessons, videos, books, articles, buy all of the best materials, tools and hardware, unless you practice, you will never become good at anything.
People want the skills, but a relative few are willing to invest the countless lonely hours drawing and the years of bad artwork, most of which will be incredibly unsatisfying and unpaid. I have a hard time looking at my earlier work, but all of that led to all of this.
Creating art for fun can be a great hobby and escape. I've encountered many skilled artists with no designs on becoming pros. They are content to draw, paint, sculpt, or play simply for the joy of it, with no illusions.
As for me, I am a commercial artist. It's how I make my living.
I've encountered plenty of artists over the years who've told me that I was selling out by selling art, that they wouldn't dare sully their creative process by putting a dollar amount on it, that real art is made for creativity's sake alone and not for financial compensation.
That's bullshit.
I enjoy being an artist, but it's my job, and just like any other. There are many necessary parts of my job that I do not enjoy.
In the past couple of weeks, I've had to reformat paintings to conform to multiple templates for a new licensing contract. Sixteen images had to be resized, cropped, and uploaded in eleven different formats each, many of which were uncomfortable compromises. Over two days, it took about fifteen hours, during which I still had to meet my daily editorial cartoon deadlines for my clients across Canada.
Prior to that, I was in contract negotiation with that company, back and forth, making changes to the wording, all amicable and professional, but time consuming.
On Sunday, I drew three cartoons to send out Monday because I spent that day reconciling my books for the past three months so that I could file my GST remittance with the government. The day after that was month end invoicing for all of my editorial cartoon clients across Canada.
And still, editorial cartoon deadlines had to be met.
Tomorrow afternoon, I have a meeting with the owner of the aforementioned company as he will be driving through town. If I'm sending mixed signals, let me clarify. The setup work and contract stuff was tedious, but the license itself is exciting and I'm looking forward to sharing the details very soon.
My point is that I have spent as much time this week on the administration and promotion of my art as I have creating art, and that art was all cartoons.
I've only squeezed in a couple of hours of painting in this week. That's it. But I'm hoping to find time for it this weekend, which is why I still get up at 5am on Saturdays even though I don't have a cartoon deadline that day.
I painted my first funny looking animal in 2009 as an experiment, to try something different that might end up being a more marketable print than the caricature portrait commissions I was doing. Ironic that it was looking to sell more art that led me to the work I enjoy most and a whole new product that changed my whole direction. Commercial art led me to photography as I knew I could paint better images if I took my own reference. It is unlikely I would have found either of those if I wasn't trying to grow my business.
None of this is complaining, I assure you. Everybody has parts of their job they dislike. That's why it's called work.
Quite often over the years, I'll get emails or questions from young artists asking me for advice on how to create art for a living, which I'm happy to answer.
They become less enthusiastic when I tell them the single most important thing they can do is learn the business of art. Bookkeeping, contracts, licensing, customer service, meet deadlines, keep regular hours, pay your taxes, stop wasting time on social media, be polite to your customers, under-promise and over-deliver. Be accountable and professional.
It's tedious and you'll spend all of that time wishing you were drawing or painting instead. You'll make so many mistakes, but you'll learn from them and be better for the lessons. Whenever I work with somebody new, especially when it comes to licensing, a voice in the back of my head is always asking, "How is this person trying to screw me?"
Cynical? Yes.
Appropriate? Absolutely.
People take advantage of artists because we not only allow it, we encourage it. Artists are the biggest pushovers around. We not only want you to like our work, we want you to like us, too. Here, just take it for free.
These days, I have enough experience that the warning signs are easier to spot, but I don't imagine myself immune to more lessons down the road.
I have been screwed more than once in this business. I will get screwed again, but hopefully not in the same ways, because then I won't have learned anything.
Most of the time, however, the person on the other end of a negotiation is fair, professional, accommodating and a pleasure to work with. But most of the people in your neighbourhood are probably nice, too, and yet you still lock your doors at night.
This business of art is always challenging and the learning is never over. It's hard work, all the time, and it's not for everybody.
Creating art is easy. Selling art? That's the hard part.
If you'd like to receive my newsletter which features blog posts, new paintings and editorial cartoons, follow this link to the sign up form.