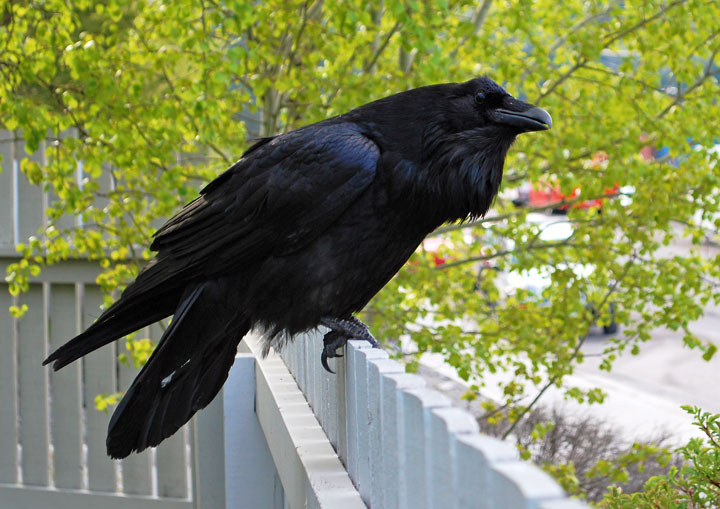 In a blog entry from November, I wrote about the need for photo reference when it comes to my Totem paintings.  In the interest of keeping this blog entry from becoming lengthy, you can follow this link and read it, if you'd like more information on that.
While I usually get photo reference from photographer friends and colleagues, I've recently realized that I need to start developing some photography skills so that I can start gathering my own.  I have a decent digital SLR camera, a Nikon D60, and while it is by no means a professional rig, it's enough for what I need it for.  The only lens I have is the one it came with, and I'm beginning to see that I'm going to eventually need a zoom lens in order to get the close detail shots, if the photos are going to be of any use to me.  Even in a zoo, the subject of the shot is going to need to be pretty close.
I happened to look out my office window this morning and saw this handsome fellow sitting on the fence making those wonderfully articulate sounds that ravens make.  Even though I've already painted a raven, there's nothing to say I won't paint another in the future, and you can never have enough reference.  I was able to get a LOT closer than I thought I would.  I would estimate that of the 20 or so shots that I took, the last one was from only about three feet away before he took flight.  He really didn't seem all that concerned.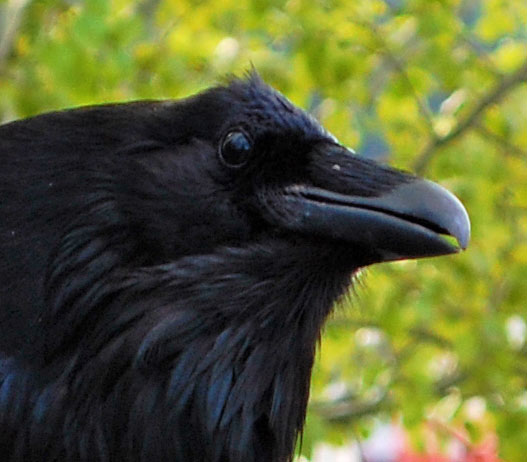 Photography is an elusive art form for me, and while I like taking photos, I've got enough talented and skilled photographer friends that I know the very large difference between real photography and the point-and-shoot method.  I've gotten to a point that I need to do more of the former and less of the latter. Fortunately, I belong to a vast community of talented creatives through the NAPP organization that I can go to for advice and resources.  I also believe that I'll be taking some more photography classes at Photoshop World this year.
My true love is painting and illustration, so I have no desire to become a professional photographer, and I know that I will still rely on purchasing photo reference from professional wildlife photographers to get the detailed photo reference I need to bring my paintings to life.  I would, however, like to bring my photography up to 'skilled amateur' level, in order to make my paintings even better.  I've often spoken about the need for artists to continue to grow, and I think this is something that will help me do that.